British Columbia's planned 'cooling-off period' on home purchases will do little to help new immigrants make their biggest buying decision as they build their lives in Canada, says the B.C. Real Estate Association (BCREA).
The province plans to introduce legislation that requires cooling-off periods for resale properties and newly built homes this spring. The change will be like the cooling-off periods already in place for pre-construction condominium sales.
Cooling-off periods are limited periods of time in which  buyers can change their minds and cancel the purchase with no or diminished legal consequences. 
But according to Darlene Hyde, BCREA's chief executive officer, cooling-off periods are "likely to come with the strong possibility of unintended negative consequences." 
Speaking with New Canadian Media after releasing a white paper which makes sweeping recommendations aimed at addressing the province's ultra-hot housing market, Hyde said if prospective buyers have the chance to go back on an offer, they may very well make more offers, thereby increasing demand for any given property.
"Couple this with more buyers in the market due to increasing immigration and what you're doing is creating more competition for homes," she explained.
"What we've seen from recent market conditions is  (that) without addressing the root cause of the lack of housing supply, the likely outcome is going to be increasing prices…. To improve affordability for anyone, including those immigrating to Canada … the root cause of the imbalance between supply and demand needs to be addressed."
A lack of supply
Canada this month announced that it aims to attract about 1.3 million new immigrants over the next three years to help fill critical labour shortages and fuel post-pandemic growth.
Remax, a leading real estate organization in Canada, said the struggling labour market and a falling fertility rate justify the need for immigration.
"On the other hand, an influx of prospective homebuyers could further crowd an environment where housing supply is already hovering at record lows," it said in a report titled New Immigrants Struggle Amid Overpriced Canadian Real Estate.  
According to  Statistics Canada's Housing Experiences survey, two out of five recent immigrants were dissatisfied with the state of the Canadian housing market in 2018. The study found that only 63 per cent of recent immigrants were satisfied with their housing situation, below the national average of 82 per cent.
"A 'cooling-off period' is not the answer to alleviating the stresses consumers are currently facing in real estate transactions," Hyde says. 
"It won't stand the test of changing market conditions, regional market differences and doesn't equally serve buyers and sellers. It also does nothing to address the root of BC's housing affordability problem, namely, lack of supply." 
Supporting consumers
Among BCREA's recommendations to support consumer confidence in real estate transactions are:
Giving buyers time to research a property before making an offer by introducing a mandatory "pre-offer period" of a minimum of five business days from when a property is first listed. During this period, offers cannot be made.

Helping consumers make more informed decisions in multiple offer scenarios by collaborating with real estate sector stakeholders to establish a process that balances offer transparency for buyers with privacy concerns.

Ensuring prospective buyers have immediate access to relevant information by making property disclosure statements mandatory and available upon listing.

Mandating that all documents related to strata transactions are made available with the listing, including strata bylaws, depreciation reports, status of contingency funds, strata council correspondence and the Form B.

Raising entry qualification standards for new licensees to ensure consumers are supported by a profession that is evolving along with the changing market.
"We ask the government and regulator to review BCREA's recommendations and to consider the protection of all consumers, both buyers and sellers, regardless of where they reside," said Alex Goseltine, executive officer of the BC Northern Real Estate Board.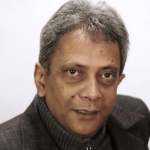 A multiple-award winning journalist, Fabian Dawson is an internationally acclaimed author, filmmaker and media expert. His work over the last four decades spans the globe and he also serves as a consultant/strategic advisor to a variety of international companies. As deputy editor-in-chief of The Province, part of the Postmedia chain, Dawson led initiatives within a special publications group to provide directed content for a variety of organisations. He was named the 2019 recipient of the Bruce Hutchison Lifetime Achievement Award at Jack Webster Awards. Dawson has been invited by the governments of India, Malaysia, Taiwan, China, Hong Kong and the United States to act as a media observer/advisor on a variety of Asian-Canada issues. Dawson, now operates FD Media, which specializes in harnessing editorial assets to revenue generating opportunities.