Parliament Hill in Ottawa is one of those treasures found only in liberal democracies.  Anyone can show up and lobby, protest, shout his lungs out or carry a placard peacefully and silently, no matter what the cause.  It is also a great place to watch the fireworks on Canada Day as long as enjoying the sights and sounds with 50,000 strangers does not bother you.
Sometimes, the 'Hill' is the site of demonstrations by groups that are not entirely acceptable.  At times, even listed terrorist entities have marched back and forth: a good example was the 2009 mass turnout by Tamil Canadians over the civil war in Sri Lanka at which Liberation Tigers of Tamil Eelam (LTTE) flags were seen. The LTTE is a banned terrorist organisation in this country.
On June 11, approximately 200 Sikhs gathered on Parliament Hill to commemorate the anniversary of the 1984 attack by Indian forces on the Sikhs' holiest site, the Golden Temple or Darbar Sahib.  Demonstrators chanted 'Long live Khalistan' and demanded that India allow a referendum on the creation of an independent Sikh state in the Punjab.
Khalistan is of course their word for this homeland and the 1984 siege led to the 1985 bombing of Air India flight 182 which killed 329 people off the coast of Ireland: the bomb was placed on the aircraft by Canadian Sikh extremists and was the single largest terrorist attack in history prior to 9/11.
It is important to distinguish the desire for a national homeland from the desire to obtain that homeland through violence or terrorism.
We don't hear a lot about Sikh extremism these days, which could lead some to believe that it is no longer an issue.  It is fairly certain that Sikh extremist activity is at a nadir, the recent protest in Ottawa notwithstanding.  As I have written before, however, it would be a mistake to assume that the movement is dead.
India for one does not think it is. During an April visit to his native Punjab province, Canadian Defence Minister Harjit Sajjan was accused by a high-ranking Indian official of being a 'Khalistani'.  That official, Amarinder Singh, said there were other 'Khalistanis'  in the Trudeau cabinet and that he would refuse to meet with any of them.
This gets complicated as Minister Sajjan's father was a senior official in the World Sikh Organisation the purpose of which was the pursuit of an independent Sikh state. It is not as if the Minister has not had enough problems of late, ranging from his exaggerated claim to have been the mastermind of a 2006 Canadian military operation in Afghanistan (codenamed "Medusa") to what he knew or didn't know about the transfer of Afghan detainees to local authorities.
It is important to distinguish the desire for a national homeland from the desire to obtain that homeland through violence or terrorism.  I know of no link between the Minister and banned terrorist organisations and, as a Sikh, he has every right to favour independence for his people through peaceful means.
There may very well be vestiges of Sikh extremism in Canada: the long-awaited "Khalistan" never materialised and no doubt some are not willing to allow the political process to unfold gradually. Yet, we also have to take into consideration the nature of the current Indian government.  Whatever you think of Prime Minister Narendra Modi, you cannot deny he has ushered in a wave of xenophobic and hateful Hindu nationalism that has been responsible for some very violent acts in India.
It would not surprise me if some of these extremists were a little oversensitive to any whiff of Sikh independence. 
We must be vigilant in Canada to the possibility that we harbour individuals willing to create a "Khalistan" at all costs.  But we must be equally vigilant in subjecting accusations in this direction to careful scrutiny.
---
Phil Gurski is a 30-year intelligence veteran and the author of the forthcoming The Lesser Jihads: Bringing Islamist extremism to the world.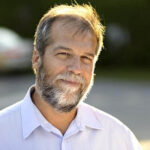 Phil Gurski is a former terrorism analyst at the Canadian Security Intelligence Service (CSIS). He specializes in radicalization and homegrown Al Qaeda/Islamic State/Islamist-inspired extremism and has published several books, including the forthcoming When Religions Kill: how extremists justify  violence through faith." He is a member of New Canadian Media's board of directors.