Concern about the safety of a potential COVID-19 vaccine and distrust of the regulatory process surfaced in a small section of ethnic media coverage in Canada from May to end-October, amidst otherwise predominantly vaccine-supportive language and straightforward reporting from press briefings by public health officials. This follows from an analysis of 36 vaccine-related ethnic media reports, both news and opinion. 
With Canada on track to approve the first COVID-19 vaccine in mid-December, the question of how open Canadians will be to inoculation becomes an ever more pressing one, especially in the light of decreasing vaccine confidence visible in recent opinion polls as well as warnings by fact-checking organizations about a potential new wave of mis- and disinformation amplifying the anti-vax message.
Vaccine hesitancy
Of the sample of 36 articles and opinions on the vaccine, few stood out as more contentious in regards to vaccine debate coverage. Some of the contentious issues emerged broadly in the interpretation of polls regarding the willingness of Canadians to take a future vaccine. 
For example, a Statistics Canada survey released on Aug. 25 showed that 14.1 per cent of Canadians were either somewhat or very unlikely to get a COVID-19 vaccine when it becomes available. Concerns about the vaccine's safety and about potential risks and side-effects were cited as the main reasons.
While a number of publications in the analyzed sample limited themselves to reporting survey results—with a comment from the Chief Public Health Officer, Dr. Theresa Tam, who blamed the lack of vaccine confidence on online misinformation—one interpreted the results as a vote of no-confidence in public health officials and Canada's regulatory process. 
The author of an opinion piece entitled "Vaccination: who should we believe?" questioned the value of Tam's assurances about the safety and effectiveness of a future vaccine by pointing out her changing stance on mask-wearing as a tool of COVID-19 spread prevention. 
He also argued that it was Tam's inconsistency which was to blame for a lack of vaccine confidence in the population, rather than falsehoods about the vaccine shared on social media. The author maintained a distanced, ironic tone throughout the article, referring to a potential vaccine as "miraculous."
Conspiracy theories at play
According to Claire Wardle of First Draft, a non-profit fighting mis- and disinformation, during the pandemic,  the narrative focus in vaccine opposition movements has shifted from science towards personal freedom, she told the Daily Beast in early November. 
A possible reflection of that shift could be glimpsed in a record of a street survey conducted by one of the ethnic media outlets in early September. Out of 11 participants (eight men and three women) who were asked if they would take the COVID-19 vaccine, nine said no. Explaining their reasons, three participants cited conspiracy theories (connecting the pandemic to Bill Gates, calling it a scam, or an experiment). Some cited negative experiences with flu shots or lack of faith in the effectiveness of vaccines overall, and some replied that mandatory vaccination was a violation of personal freedom. 
In what appeared to be endorsement of a vaccine-hesitant discourse, the interviewer asked a number of leading questions reflecting his own distrust of the official messaging and opposition to mandatory inoculation ("We don't really know if it will be effective against all viruses, since this virus mutates, right?"; "So we can't really say this is the kind of pandemic we've seen in the movies?"; while interviewing someone who said that "a lot of people won't want to get a vaccine because it's simply about controlling people," the interviewer added, "especially mandatory vaccines").
Mandatory or voluntary?
A survey that both ethnic and mainstream media took note of was a poll by Leger and the Association for Canadian Studies measuring Canadians' attitudes to mandatory vaccination. The survey, published on Oct. 14, found that the share of the population in favour of mandatory COVID-19 vaccination shrank to 39 per cent from 57 per cent in July, while the share of people in favour of voluntary vaccination rose to 54 per cent. 
The Toronto Star syndicated report was headlined "Fewer Canadians support mandatory vaccination, poll finds," but the framing of the findings in the ethnic media varied. One publication, which appeared to wrongly attribute the survey to Statistics Canada, headlined its report "Canadians oppose compulsory COVID-19 vaccination," while another wrote: "Canadians split over mandatory COVID-19 vaccines." 
Regulatory process under scrutiny 
The majority of the media outlets in the sample extensively quoted Tam's repeated assurances that the vaccine approval procedure was robust and that the safety protocols would not be compromised, even though the process was expedited. In editorial commentary, however, at least two outlets channeled concern about the speed of vaccine development and approval.
The author of an opinion piece in an online weekly published mid-August was worried that a vaccine made in a fraction of the usual time might not be safe, and pointed to the thalidomide tragedy from over half a century ago. (Thalidomide was a medicine accepted for use in 1960 to treat morning sickness during pregnancy, which was later found to cause severe deformation of limbs in an estimated 24,000 babies. According to the manufacturer of the drug, Canada approved it within three months of the company submitting data on animal and clinical studies.)
The author demanded more transparency from the government ("show me the science") and questioned its motives, implying that Ottawa was choosing "return to normal" and the economic benefits over making sure the vaccine would be safe.
The host of a call-in radio show aired mid-September commented the vaccine appeared to be rushed through the process, and that there was a lot of uncertainty as to its safety. The skepticism appeared to be related to the changing public health instructions, as with mask-wearing. At the same time, the host urged listeners to heed public health advice.
Ethnic media fighting disinformation
Some ethnic media outlets took it upon themselves to expose COVID-19 related conspiracies circulating online, and several reported the warnings of public health officials, including Dr. Tam's concern that the anti-vaccination movement was threatening the fight against COVID-19. 
The author of a previously mentioned opinion piece stressed that regardless of various theories about the virus—"that it is manmade, that it is a conspiracy, that it is a scam—the fact remains that it is a virus; it affects the respiratory system; there are people who are at risk; and it can kill."Another outlet tackled the conspiracy theories forwarded in a video called Plandemic, which had gone viral before it was taken down by YouTube and Facebook and debunked by multiple media and fact-checking organizations. In an article published on May 16, the publication quoted a Montreal doctor as saying that almost everything in the film was based on false information and warning people against falling into the trap of misinformation and conspiracy theories.
Mainstream-ethnic media divide?
To compare ethnic media coverage with a mainstream outlet, we analyzed 22 vaccine-related Toronto Star articles, opinion pieces, commentaries and podcasts published in the same time span, either as in-house journalism through contributors or sourced through Torstar Syndication Services. Of those, 10 were opinion pieces written by regular columnists and contributors.
It comes as no surprise that the Star, with the resources at its disposal, was able to provide more analysis and in-depth coverage (e.g., of the vaccine development efforts or of the roots of the anti-vax movement) than ethnic media in the sample, most of which focused on reporting the news. At the same time, since a lot of the ethnic outlets followed mainstream coverage, they were able to cover many of the same topics. 
Differences were observed in the presentation and interpretation of public sentiment. While the Star acknowledged the presence of vaccine hesitancy among Canadians, including their fear of potential side effects, the focus in several articles was on how to address these doubts and ensure the desired vaccination rate (e.g., "How good is a vaccine if people are afraid to get it?" Aug. 6). 
On the issue of whether a future vaccine should be mandatory, the paper published in May two opinion pieces side by side, one arguing in favour ("Yes. It will accelerate the return to normal"), the other against. However, the argument against making the vaccine compulsory was that it might have an adverse effect on marginalized communities, and was not an expression of distrust of the regulatory process or a defence of personal liberty ("No. The underclass would face undue stigma, burden"). 
Any skepticism over the vaccine was mostly related to its limitations as a means of ending the pandemic, not the approval process. In an article titled "Any potential vaccine will have limitations" (June 12), the author pointed to a frequently overlooked feature of most vaccines, which is that they "typically protect people from the disease …, but may not actually prevent people from being infected by that virus." As a result, unless a great majority of the world population is inoculated, "nothing will go back to resembling 'normal.'" 
Note about methodology: MIREMS reports are summaries in English of articles and broadcasts in foreign-language media in Canada. The reports for this project were selected based on a keyword search to reflect major themes in the debate around COVID-19, and do not represent all of the COVID-19 related coverage in the monitored outlets.
Commentary from the NCM Collective
(the language/heritage of origin in brackets)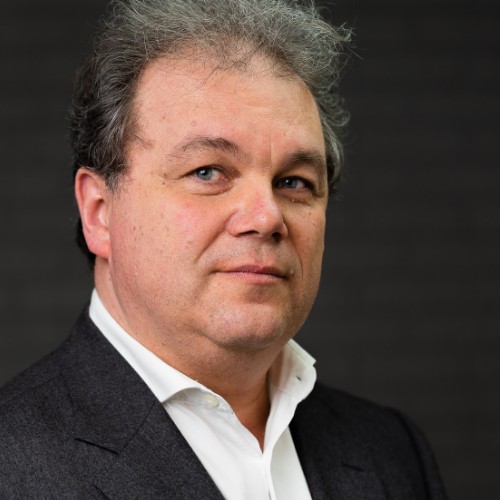 Vladimir Umnov (Russian): News coverage mainly comes from translating Canadian news sources like CBC, etc., but a second segment consisting of opinion writers in Russian Express, Canadian Panorama and blogs could be influential. Their opinion is mostly negative, marked by a mistrust of Canadian officials and data. That attitude could be traced back to four long-term trends. One, as a result of Soviet history, some Russian-language speakers do not subscribe to mass actions, including mass vaccinations. Two,  anti-vaccination sentiment from poor-quality vaccines and a large number of complications in the 1980-90s resulted in many not getting their children immunized. Three, many Russians generally do not trust officials and statistics; they transfer this attitude to Canadian officials and statistics too. Four, historically, dating back to the Soviet period, Russian media was based on opinion or "propaganda" – not reporting.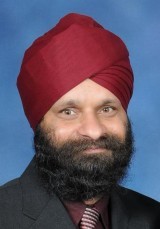 Surjit Singh Flora (Punjabi): Media in this language rely on statements put out by MPs, MPPs or the PM. However, they are receiving advertising and public service announcements from all levels of government, which may influence the eventual success of the vaccination campaign.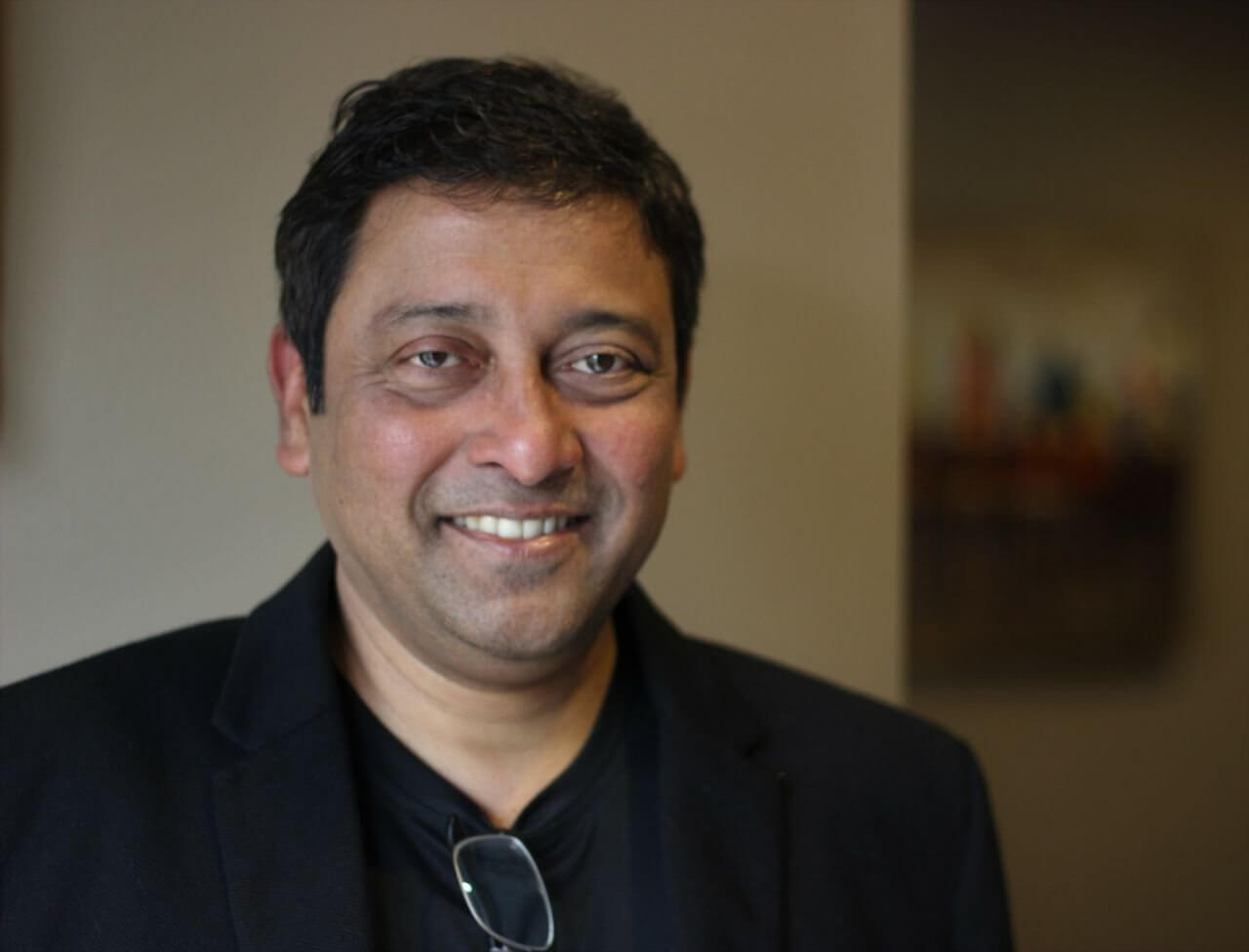 Pradip Rodrigues (South Asia): South Asians seem resigned to eventually taking the COVID vaccine because a significant number have postponed trips to their countries of origin, anticipating that this will be a prerequisite for international travel soon. Households with multi-generational family members and those who rent part of their homes are likely to be at the head of the queue given how vulnerable they feel. 
Shan Qiao (Chinese): Most reporting comes from translating content from other Canadian sources and news releases, with very little on the controversies surrounding COVID-19. Political correctness is key. Most Chinese media endorse wearing masks, staying home, kids studying online and taking vaccines. Almost none of them challenge this general consensus or run stories with opposing voices. Most Chinese people here believe in masks and vaccines.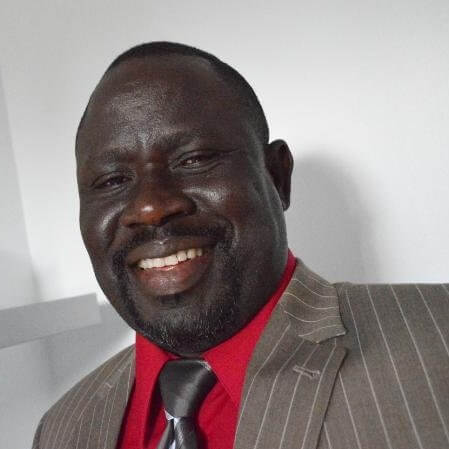 Tunde Asaju (Nigerian): Discussions on COVID-19 are more strident in social media groups than they are in ethnic media. As early as March, when the virus first hit, most African news and social media channels were focused on getting a cure. Music and art are an integral part of the African lifestyle whether at home or outside. This is why the Nigerian-Canadian Newspaper in its March edition focused on the role of social influencers in mobilizing people to brace for the impact of the virus. Attention was focused on the federal and provincial governments, but also on the World Health Organization, which incidentally is led by an African, Dr Tedros Adhanom Ghebreyesus.
Marcus Medford (Caribbean): There are some anti-vax arguments that come from the Black community that cite the Tuskegee Syphilis experiment (1932-72 in the U.S.) as a reason not to trust government-mandated treatments and vaccines. This argument is mentioned by Black influencers and people with large social media followings. As well, there is a sense of hesitancy because scientific and medical experiments have a bias towards white men, so when they look at efficacy, symptoms, treatments, etc., the results are skewed.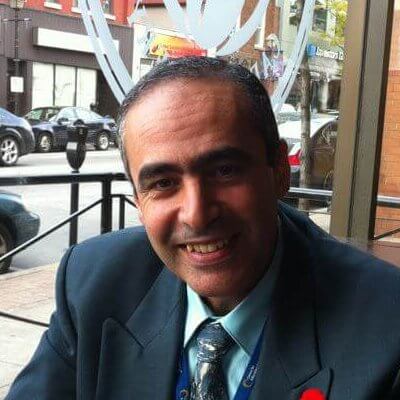 Khaled Salama (Arabic): Since the breakout of the pandemic, ethnic media coverage was lagging a lot behind mainstream media. To date, most of Arabic ethnic media lack vital information about a vaccine (efficacy, producers, deployment methods and age groups that may be the priority list). There is no clear direction or consistent message about vaccines and whether or not it is recommended.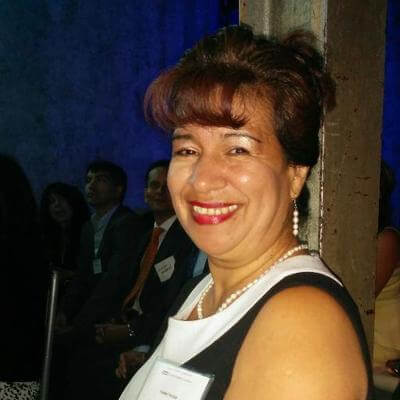 Isabel Inclan (Hispanic): Vaccination news is based on government press releases, polls, and translated content from major media outlets. Spanish-language media are more focused on the spike in COVID-19 cases and the distribution of vaccines in Canada than any opposition to immunization from this diaspora that includes immigrants from 22 countries. The Hispanic community does not show any open opposition to the vaccine, although they are unlikely to be among the first in line. A more germane question here may not be how many will be vaccinated, but how many cannot access the jabs due to their precarious immigration status.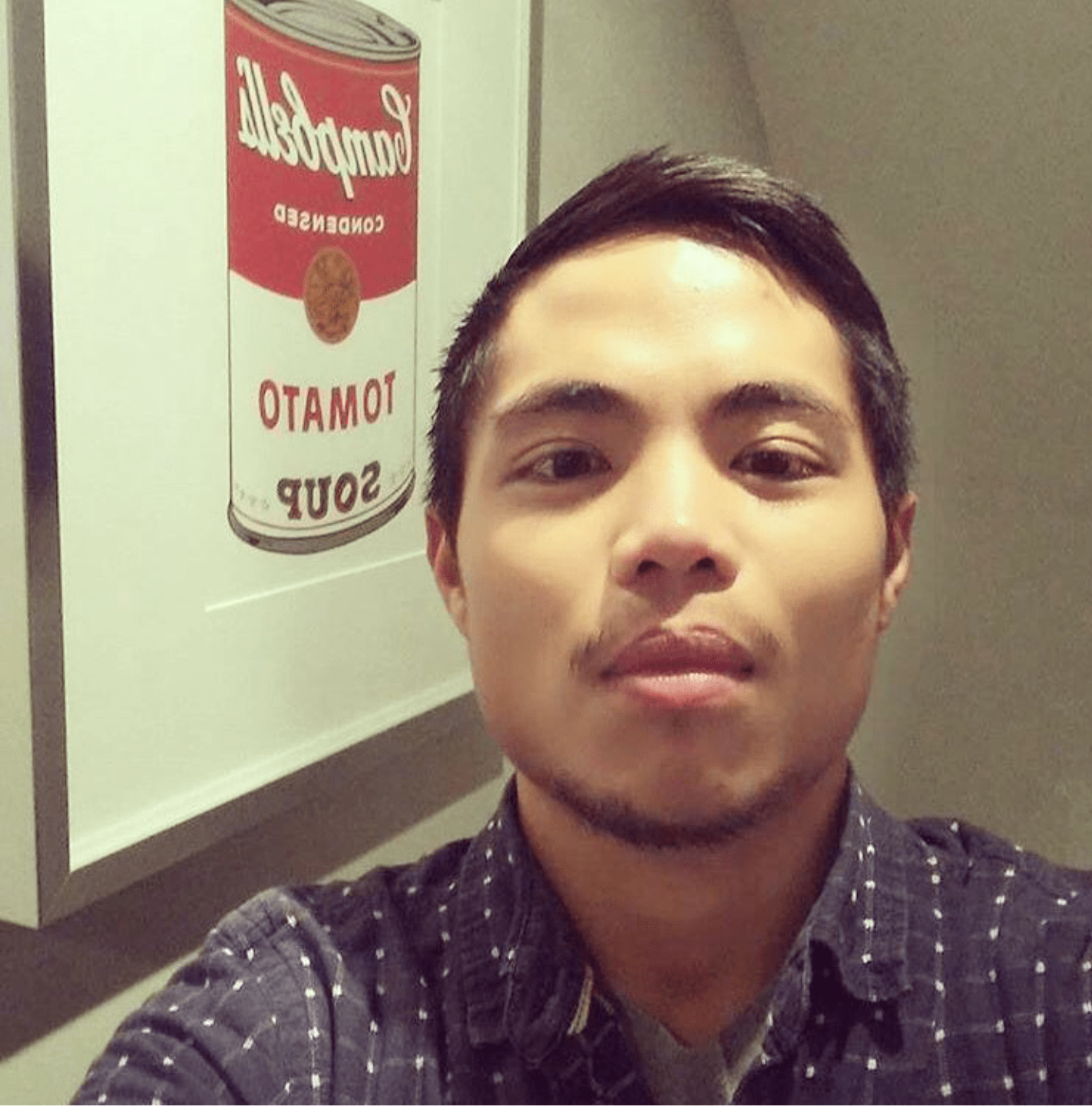 Christopher Chanco (Filipino):  Overall, coverage of the COVID-19 vaccine in the Filipino-Canadian ethnic press is fairly nuanced and balanced. There does not appear to be much overt skepticism toward the vaccine. Many articles on COVID tend to be syndicated from international press sources or newspapers based in the Philippines. One syndicated article from the Philippine Canadian Inquirer offers a historical perspective that may justify hesitancy toward the vaccine in places where there are low rates of social trust and faith in government. This is certainly the case in the Philippines, where widespread perceptions of state corruption, including controversies over failed vaccination schemes (e.g., the Dengvaxia scandal), may have an influence on the diaspora in Canada. 
Filipinos in the diaspora are also among the heaviest users of social media in the world. Facebook, for example, is an essential channel of communication between overseas migrant workers and their families back home. This has left them vulnerable to fake news and conspiracy theories: social media consumption has been linked to the rise of right-wing populism in their home country.
Tazeen Inam (Urdu): The few Urdu language papers continue to be well-read, mainly by an older population that still relies on print for their news. While a lot of the content is translated from other Canadian and Pakistani sources, there is some information relating to COVID and vaccines, mainly designed to be educational. There are also a growing number of radio, TV and YouTube channels catering to Urdu speakers. There has been some discussion around vaccine distribution particularly in the Greater Toronto Area (GTA), age groups that may be a priority, and, interestingly, whether the Liberals will benefit politically if they can manage a quick vaccine rollout. If anything, there is a greater concern about side-effects than about taking the shots themselves.  
This NCM media analysis has been produced with funding support from the Digital Citizen Contribution Program.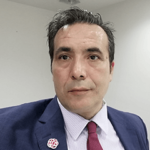 Naser Miftari is an independent media researcher. His broad area of interest is in political theory and his research focus is on the future of public broadcasting, media governance and political economy of communication. For more than ten years he was a writer and editor for Koha Ditore one of leading newspapers in South East Europe. He is an active contributor in media research studies and has also taught graduate and undergraduate courses in media and political science at colleges and universities in United States and South East Europe. More recently he served as a contributor on global journalism issues with the Toronto-based Canadian Journalists for Freedom of Expression (CJFE) and in 2016 he was a research fellow at King's College in New York.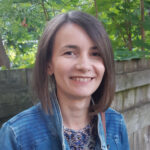 Alicja Minda is an NCM journalist, editor and researcher with extensive experience covering business and economy as well as global affairs. She has worked as Canada correspondent for the Polish Press Agency. In her free time, she is volunteering with Editors Canada as editor-in-chief of the Editors Toronto official blog, BoldFace.