For the last five years, Sophia, a migrant worker from Kenya, has helped raise the children of a Canadian family. But the COVID-19 pandemic has left her unemployed and unable to apply for the Canada Emergency Response Benefit (CERB) because her social insurance number (SIN) has expired. Like her, many caregivers' immigration status is in limbo.
Her work permit expired last August, and she is still waiting for it to be renewed, explained Diana Da Silva, 28, an organizer with the Caregivers' Action Centre (CAC).
She added that Sophia – who prefers to be identified with a pseudonym because she lost her status — paid all the money she was required to apply for permanent residence status but was refused because she did not receive a reply from the federal department responsible for immigration on time.
Workers afraid of losing jobs and housing
"She has reapplied, but all processing for immigration applications has slowed down during this health crisis," said Da Silva, adding that in some cases, where an expired work permit is waiting for renewal, this means that the person has implied status. "Unfortunately, in this specific case, she does not have implied status."
According to the Canada.ca website, Immigration, Refugee and Citizenship Canada is operating with "essential staff only" due to COVID-19.
Da Silva said live-in care workers with closed work permits that tie them to their employers, are at risk of losing their immigration status as well as their housing and income when they are laid off.
This pandemic has affected care workers in many ways. For many of them, having the right to 'live-out' is seen as a victory, but now the social distance and isolation policies have obligated them to work live-in the house where they work if they want to keep their job.
Due to the pandemic, some migrant and undocumented workers have also lost their jobs. Yet, they can't access economic relief because of their status.
"When they are live-in, they often end up being asked to do more work without additional pay," said Da Silva, who organized a webinar on May 3 to educate caregivers about their rights.
"This is a huge problem because it's hard for care workers to stand up for their rights due to (their work permits) being tied to their (specific) employers. They are afraid of losing their jobs and in turn, their immigration status."
Maria Sol Pajadura, a former caregiver originally from the Philippines, and who now serves the chairperson of Migrante Canada, said in an interview that "some of our caregiver members are working more during this pandemic because as live-in workers they have to clean the house and do other tasks beyond taking care of children or elder people."
"When the status is tied to the employer, the care worker is afraid to do a complaint," she said. Migrante Canada distributes food to undocumented migrants who lost their jobs.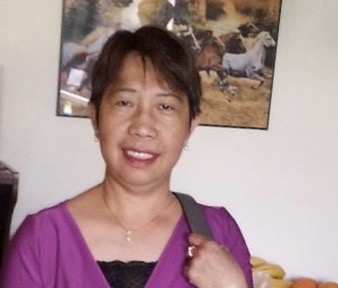 From Vancouver, B.C., Julie Diesta, a member of the Vancouver Committee for Domestic Workers' and Caregivers' Rights (CDWCR), said during this pandemic some caregivers have switched from live-out to live-in, or even continue working without pay to complete the 24 month requirement needed to apply for permanent residency.
"We also have members who went on vacation in the Philippines and cannot come back due to the lockdown. They do not know if they can still come back if the employer can no longer employ them," she said.
Caregiver Edna, who like Sophia prefers to hide her real name due to their vulnerable status, tested positive for coronavirus and had to self-isolate.
"When I got the news that I tested positive, the nurse on the other end (of the phone line) didn't have any information to give other than to say stay in isolation and if my symptoms change for the worse to call 911. I am doing my uttermost best to stay calm and monitor the fact that I am asymptomatic," she said.
Migrant rights advocates argue that without CERB, these workers will continue going out to work, putting their lives and others at risk.
'Close the gaps' for vulnerable workers
"To flatten the curve, everyone needs to follow public health directives. But without income, undocumented and migrant workers are some of the most at risk for losing housing, access to food and healthcare," said labour rights defenders at Migrant Rights Network, in a press statement.
In their April 14 letter to Prime Minister Justin Trudeau, they called on the government "to close the gaps that deny needed income support to migrant and undocumented residents in Canada" and to extend access to CERB to those whose SINs haves expired and who did not earn at least $5,000 in the last 12 months.
They state that there are at least 1.8 million migrant and undocumented workers in Canada (1 in 22 people), which include seasonal agricultural workers, caregivers and cleaners, many of whom are essential workers
Syed Hussan, executive director of Migrant Workers Alliance for Change, said that "in a public health emergency, we cannot protect anyone if we do not protect everyone. Over half a million workers are in a state of abject despair."
PRESS RELEASE: https://t.co/401sHVii1y

Video of press conference available to media on request.

— Migrant Rights Network #StatusforAll (@MigrantRightsCA) April 16, 2020
The caregivers' representatives agree that to flatten the curve of the pandemic, to protect the economy, and to protect human rights, the CERB needs to include workers without valid social insurance numbers. "Care workers must have access to income supports and benefits, as well as healthcare, community supports, immigration rights and permanent status for all," said Da Silva.
Migrant Rights Network said the pandemic will affect more migrant, poor, and racialized communities because of the economic downturn. They demand "collective responses that leave no one behind, including migrant workers, undocumented people, low-waged students, poor people, and refugees."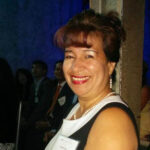 Isabel Inclan has worked as a journalist for more than 20 years, in both Mexico and Canada. She began working as a foreign correspondent in Canada in 1999 for Mexican media. She has been a New Canadian Media contributor since 2018. Her main areas of interest are politics, migration, women, community, and cultural issues. In 2015, Isabel was honoured as one of the "10 most influential Hispanic Canadians." She is a graduate of Masters in Communication and Culture at TMU-York University. She is a member of CAJ and a member of the BEMC´s Advisory Committee.