Religious organizations are facing uncertain times after Premier Doug Ford declared a state of emergency in Ontario on March 17. The province's Chief Medical Officer of Health reinforced the urgency, by recommending the closure of all churches and faith settings to stop people from gathering in large groups and spreading the virus. 
Since then, most mosques in Ontario and across Canada have closed down as a precaution, and synagogues and churches have also suspended services. 
Impact on mosques
The Canadian Council of Imams (CCI) and the Muslim Medical Association of Canada (MMAC) issued a statement strongly recommending that all mosques suspend programs, including the five daily congregational prayers "effective immediately until April 5, 2020, or until further notice."
Shafiq Ebrahim, Vice President of the Islamic Shia Ithna-Asheri Jamaat of Toronto, said the ISIJ shut down its three mosques in the Greater Toronto area on March 3, more than a week before the World Health Organization declared a pandemic. The closure affected more than 5,000 members.
"The virus is passed on very quickly and we did not want to take a chance," said Ebrahim who also leads a COVID-19 crisis team which includes members of the mosque and medical professionals. 
"Our mosque attracts a lot of people from different backgrounds especially new immigrants as we are one of the largest Shia centres in Toronto," says Ebrahim. "At any given time there are a couple of hundred people at the mosque."
The centre has put its services online so people can continue their religious observances and has also closed the As-Sadiq Islamic school which operates out of its Thornhill site. 
The COVID-19 pandemic has also forced ISIJ to temporarily abandon its participation in the "Out of the Cold Program" which helps the city's most vulnerable. The program provided meals, and a safe warm place to sleep for the city's homeless
Ebrahim says he's also concerned about the elderly members of the mosque. He says the mosque is reaching out to seniors to make sure they don't feel alone during this health crisis.
"We are providing services for their needs, making sure that the seniors do not feel isolated and that there is someone in touch with them periodically."
Impact on synagogues
Temple Har Zion in Thornhill began live-streaming its weekday and Shabbat (Friday night and Saturday morning) services after the state of emergency was declared.
"No one is allowed to attend in person. On Shabbat morning, we will try doing Torah study by Zoom (video conferencing)," said Rabbi Cory Weiss.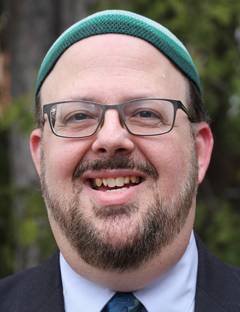 Har Zion serves around 1,200 people from the Jewish community from many different countries. Weiss says the coronavirus will halt many face-to-face connections. 
"I am not making hospital visits in person, and most likely will only do graveside funerals to avoid large groups indoors together," Weiss added.
In addition, the Rabbi has started meeting wedding couples and families to discuss bar mitzvahs and bat mitzvahs through video chats. 
Impact on Catholic Churches
The hardships caused by the coronavirus have also disrupted Christian church services. Natalie Doucet, a Pastoral Associate at St. Luke's Catholic Church, says that their church has made many changes, including cancelling parish meetings and events.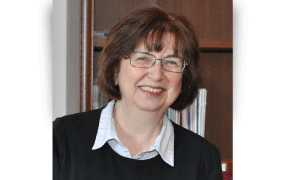 In a letter to parishioners, Archbishop of Toronto,
Thomas Cardinal Collins, decreed that all public masses be cancelled. But the churches remain open for individual prayers, while the priests of the archdiocese celebrate mass each day privately. 
The church has also put its daily televised mass on the Internet. Communal celebrations of baptism and the Sacrament of Reconciliation are not allowed at this time. All parishes have also been instructed to empty all Holy Water basins.
This story has been produced under NCM's mentoring program. Mentor: Amira Elghawaby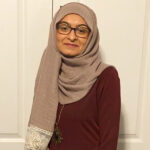 Sukaina Jaffer holds a Master's degree in International Journalism. As a freelance journalist, she has written for New Canadian Media, The Guardian, Guardian Unlimited and The Independent.