Between her full-time job as a Team Lead in a health product company and running a dance school, Aruna Haider had little time left to leisure. Her students, friends, relatives back home and two dogs Lysha and Leo took all her free time. But her situation changed since last September. She was diagnosed with stage 3 breast cancer. 
"When I went to receive the report, they asked me if I had anyone with me. That very moment, I realized something bad is going to happen. But it was just the beginning of a long, lonely route," she said. 
Long Wait for Diagnosis
Approaching 50, Haider was becoming conscious about her health in general. She did a mammogram in Nov. 2019 and nothing was found. In Aug. 2020, she felt a small lump in one breast. Four days later, she got a video appointment with her doctor. "My doctor told me, it is normal to find cancer within a year of a negative screening mammogram," Haider said.
It took her about three weeks to get a date for screening. Then another month to receive the report. "I was paranoid of needles and blood. The pain from the biopsy needle was unbearable. I cried in the parking lot," Haider said. 
She started chemotherapy last November. Her treatment plan consists of chemotherapy, surgery, radiation and hormone therapy. It will be a long journey of ten months. But the strong possibility of full recovery is making her stay calm. 
"Though my treatment started a bit late due to the pandemic, it is going smooth now. My doctors are happy with the progress too," Haider said.
She completed her cycle of chemotherapy and is awaiting surgery.
Living with Cancer during the Lockdown
Haider has always led an active life. She came to Canada from Bangladesh in 2000. She is well-known within the community. She runs a dance school and regularly takes part in cultural programs, camping, fishing and other outdoor activities. "The parents of my students were so supportive. They dropped me off to the hospital. They used to leave food at my doorstep," Haider said.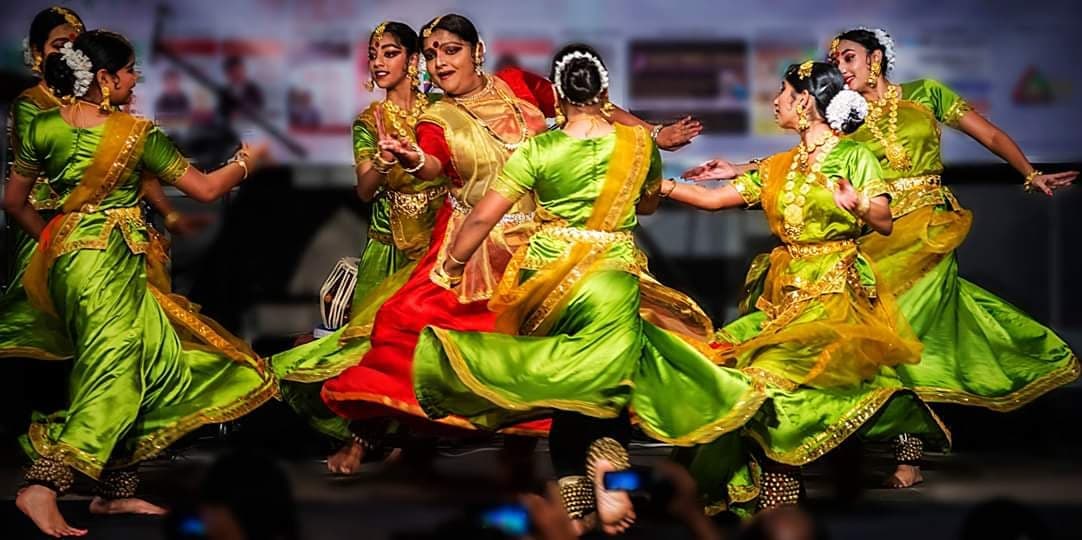 But it changed when province-wide shutdown measures went into effect on December 26, 2020. "I stopped them from coming to my apartment. If the situation were normal, I would not have to go through this all alone. I could have sought support from my friends and relatives. While my treatment is going fine, I find it very hard to cope with stress and trauma," Haider said. 
Haider lives with her two dogs Lysha and Leo in her apartment in Toronto. " I am so used to this life. I do all my household work alone. A nurse comes weekly to clear my PICC line (peripherally inserted central catheter line). I survived the first three chemos as I could go to my relative's house after that. But the shutdown occurred while I was going through my fourth chemo and it was the hardest for me," Haider said.
She applied for subsidized housing but her application got declined as she is expected to be back at work after her treatment. 
Mental Health Support is not Adequate
Haider had suicidal thoughts during her fourth chemo. "I realized I was becoming severely depressed. I was offered counselling through video call. But I did not feel like trying it. For some reason, I was not comfortable."
Haider thinks, due to the lockdown, she is missing out on mental support services. "I could have leaned on to the members of cancer support groups. I can only talk over the phone or make video calls. But this is not enough for me," She said. The lack of in-person meetings is creating a lot of stress on her mental health.
"Many survivors are experiencing stress, anxiety, and PTSD from the new expectations and restrictions resulting from the COVID-19 pandemic. These uncertain times can lead to feelings of helplessness and a lack of control over one's life," Dr. L. Imani Price, a licensed psychologist at Women's InnerFitness and Wellness Center and the Vice-Chair of the Board of Directors at Breast Care for Washington, D.C, said during a webinar arranged by National Coalition for Cancer Survivorship. 
Haider is not the only one to feel like this, 70 per cent of patients and 77 per cent of caregivers reported feeling more anxious than normal, a survey led by the Canadian Cancer Society of people with cancer and caregivers in July suggests. 
"Through our support programs, we have heard from people affected by cancer who say they are frustrated by a lack of access to their healthcare teams and feel stressed and worried navigating cancer during the COVID-19 pandemic. Quarantines and physical distancing measures, while necessary, isolate people with cancer from their support network, compounding the stress and anxiety that comes with a cancer diagnosis and during treatment," said Laura Burnett, Vice President, National Support Programs, Canadian Cancer Society. 
"The best way to help people with cancer is to end this pandemic. Follow public health measures including wearing masks, practicing physical distancing, avoiding non-essential travel and getting vaccinated when it is available to you. The fewer COVID-19 cases we have, the more likely it is that those with cancer will receive the uninterrupted care they need," Burnett added.
"I have been through a lot of struggle. I got divorced in 2004. I coped at that time by cutting off some toxic people from my life and giving more concentration on painting and dancing. I thought I could go through this too. But the physical pain from the effect of chemotherapy made me fragile," she said.
Haider relies on her two dogs Lysha and Leo at this time. "They get so anxious when they see me crying. Taking care of my dogs and my plants are my source of happiness. I am looking forward to completing my treatment and going back to work." Haider is hopeful.
The Canadian Cancer Society enables a national support system that makes a real difference for people affected by cancer. If you need support or help to navigate the healthcare system, you can access these free support services from home, by phone or computer: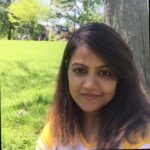 Ruhina Taskin has worked in both communications and journalism for more than five years. She has a Master's degree in Human Rights from Goldsmiths, University of London and is now based in Toronto.