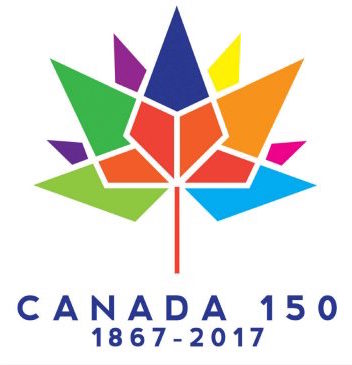 Attendees from across North America gathered to discuss ways to revitalize Canada's Chinatowns at the Edmonton Chinese Chinatown Conference, held on June 11 and 12. It's possibly the first of its kind in terms of scale and scope, says one organizer.
Topics included "Transforming Chinatowns: Social, Economic and Cultural Trends" and "Development Strategy and Planning and the Chinatowns of the Future: What Would This Look Like and How to Sustain Them?"
The first conference on this topic was held in 2011, but it focused mostly on the City of Edmonton. This year's conference took the issue to a larger stage, drawing on the expertise and experience of Chinatown activists from all over Canada and United States.
Conference organizer Lan Chan-Marples says some recommendations for revitalizing Chinatowns that came out of the weekend included hosting night markets, cultural festivals and historical walking tours.
Chinatowns were formed in the 1880s in major cities in the United States largely because of the Chinese Exclusion Act. In Canada, they arose with the building of the Canadian Pacific Railway, on which many Chinese immigrants worked.
These enclaves enabled Chinese immigrants to form tightly knit communities, capable of defending themselves against hostile external forces, and create job opportunities.
Before the 1950s, most Chinese immigrants in the United States and Canada came from the southern province of Guangdong. Since then, the population has became much more diversified.
Intention of the conference
Claudia Wong-Rusnak is the City of Edmonton Project Manager for the Chinatown plan. She was also one of the panelists at the conference.
Wong-Rusnak says there have been many decisions made in the past few decades that impacted the city's Chinatown, but that they now need the residents' assistance to put those plans into action.
"That's why we're having a conference. That's why we need a comprehensive plan because the old one [that was made in the 1980s] didn't materialize. The city council is extremely dedicated to seeing Chinatown thrive," notes Wong-Rusnak.
She says the two Chinatowns in Edmonton, which are quite close to one another, have had competing interests, making progress difficult.
"The city council is extremely dedicated to seeing Chinatown thrive."
"The north Chinatown is a very commercial centre. South Chinatown is more of a destination and houses the multicultural centre, the Benevolent Association and the seniors' home. Ideally, Chinatown should have both elements of business and culture," she says.
"We're suggesting we grow a core so that we can have a destination and explore those connections to downtown and to each other physically," Wong-Rusnak explains. She also hopes that they can "continue storytelling and celebrating our Chinese culture through softer means."
Revitalising Chinatown's across Canada
Named Toronto's first Chinese historian, Valerie Mah discovered very little had been written about the Chinese when she attended Teachers' College in Toronto.
Mah was born in Brockville, Ontario, where her grandfather had a laundromat and her parents opened a restaurant in 1930. When her mother was born, there were only two Chinese families in town, but many "bachelor" Chinese men owned or worked in Chinese restaurants.
Mah is still involved with the Chinese community, even in her retirement from teaching. She sits on both the Yee Hong and Mon Sheong Board of Governors, two major Chinese retirement homes.
"My hope is to try and help 'East Chinatown' become a vibrant community. Some of the older owners are retiring and I am working on their offspring who are carrying on in the community," says Mah.
Creating change through collective dialogue
Yi Chen, a filmmaker who was born and who grew up in Shanghai, China, was asked to speak at the conference about her 30-minute documentary that explored Washington, D.C.'s Chinatown.
Chen said she wanted to be part of this conference because it gathered Chinatown activists from major cities across Canada and the United States to talk about a topic she's very passionate about.
"More importantly, this kind of collective dialogue about Chinatown's future is unprecedented and much needed," she says.
Like in Edmonton, the Chinese population in D.C. is hoping to revive their Chinatown by working with grassroots and non-profit organizations with similar interests, as well as the municipal government.
"This kind of collective dialogue about Chinatown's future is unprecedented and much needed."
Nicole So, who has helped establish the Youth Collaborative for Chinatown group and organized the "Hot and Noisy" mahjong social events in Vancouver, saw the conference as "a unique opportunity that brings together individuals from Chinatown all across North America."
These events are vital "to further the conversation about the different Chinatowns, especially given the rapid developments and changes seen in recent years," she says.
"Who we are, what we do and where we come from is nested in the history and lives [and] the actions of all those who came before us," she continues. "So I think it is important to remember and cherish that, especially for someone like myself—to learn about their roots and remember how things used to be.
"New things are always coming along, but once old things are lost, they are gone for good."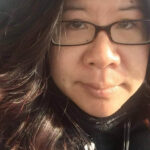 Florence Hwang is a Saskatchewan-based freelance writer. She is a media librarian who loves storytelling. She has written for La Source newspaper, CBC Saskatchewan, Saskatchewan Folklore and South Asian Post.