A dream to become a doctor in Canada has been revived for Shahab Shivaie.
Shivaie was a practising cardiologist in Iran for 13 years before immigrating to escape its socio-political turmoil.
Living in the Greater Toronto Area since 2018, he has passed both the Medical Council of Canada Qualifying Examination Part 1 and National Assessment Collaboration Objective Structure Clinical Examination (OSCE) and met the requirements for accreditation in 2020.
Yet, as a father and a husband committed to supporting his family, he has had to work as an ultrasound technician because of a lack of residency opportunities.
His story echoes those of thousands of internationally trained health-care professionals whose lack of Canadian work experience obstructs their entry into the Canadian health-care system, despite the fact it's reeling from a shortage of medical staff.
Statistics Canada reported back in 2019 that approximately 4.6 million Canadians did not have regular access to primary care, and today as the gap in health care continues to grow.
Shivaie has hope that he will finally be able to practice here after learning that a leading settlement agency in York Region proposes to open a wellness clinic and mobile care unit where international medical graduates, dentists and registered nurses waiting for placements will provide health-care services to local residents, including newcomers and undocumented residents.
Catholic Community Services of York Region (CCSYR) runs professional study groups as part of its federally funded integration network program to help foreign-trained professionals with peer-to-peer support, professional networking and mentorship.
The program's health-care study group supports professionals with credentials from outside Canada to gain employment in their field.
In 2022-2023, the program served 437 unique international medical graduates, including 77 physicians waiting for residency to enter practice.
"Due to lack of residency or placement, qualified health-care professionals take on survival jobs to sustain themselves. And yet we hear that we don't have enough physicians and nurses," Leonilda Bastone-Patey, CCYSR executive director, said.
If approved, the foreign-educated professionals from different communities will also offer linguistically and culturally appropriate services suiting the nuances of varying family needs. To maximize participation, the residency/placement will be provided to a participant on a three-month cycle.
CCSYR's proposal has been pending with the federal government since last November. In the meantime, it's reaching out to local politicians advocating for the clinic. It's also putting together an advisory by the actual clients to share their hardships and highlight how the clinic can benefit them.
How the Wellness Clinic will reduce barriers
The Welcome Centre in Richmond Hill, one of the five in York Region, served just more than 26,000 newcomers last year. Add to this, Bastone-Patey confirmed a spike in the number of people in the past year in York who don't qualify for the newcomer support for which only permanent residents and refugees are eligible.
Making things worse, the waitlists to access health care are years long for people, even if they qualify.
The model of the proposed clinic is designed to ensure that the practising health-care professionals gain hands-on training while reducing the devastating load on the health-care system and simultaneously increasing its access by the population, especially newcomers and those who are undocumented.
The mobile care unit can also support those who can't leave their house for several reasons, whether they're aging or have comorbidities, in a culturally and linguistically appropriate manner.
Once they get their credentials through this clinic, they can begin their own practice and continue to provide services in York Region.
"If we're able to show success here in York Region, then this could ultimately be replicated across Canada," Bastone-Patey said.
What's in store for the international medical graduates
If approved, a qualified multidisciplinary team will supervise the wellness clinic. At the same time, CCSYR will partner with the main governing body, such as the College of Physicians and Surgeons of Ontario, Health Force Ontario and College of Nurses of Ontario, to provide consultation and guidance.
The clinic will also have a project manager to identify health-care service providers for partnership and future employment opportunities for residents/interns.
The proposed clinic will be a win-win situation for Shivaie, who didn't get any call for an interview despite enrolment in the Canadian Resident Matching Service (CaRMS) last year.
"It will revive my dream to be a doctor. I will earn, and the community will get service," he said.
"Getting matched for residency is so competitive here. Even if I choose to relocate to Northwest Territories, the Practice-Ready Assessment (PRA) programs, a route to licensure for international physicians in seven Canadian provinces, has stricter requirements like the currency of practice and higher score in the NAC exam."
He questioned why he needs to return to Iran to activate his practice, considering his family is here.
Immigrating in 2017, Mina Mankarios practised as a general physician for three-and-a-half years, besides working with insurance companies for medical claims review in Egypt.
A former participant and volunteer in the international medical graduates study group, he now works with a travel insurance company to keep his family surviving despite being an experienced doctor.
"Considering the success rate of IMGs is so less and chances are limited, I wonder if investing a significant amount of money and time for studies to finish my accreditation is worth the risk," Mankarios stated.
However, he is hopeful that the proposed wellness clinic will save many physicians from giving up their profession.
"We will get a local experience, earn money and be able to leverage this hands-on experience while applying for residency," he said.
_________________________________
This article was originally published on NewMarketToday.ca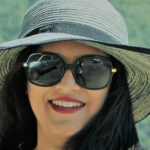 Amrita is an NCM-CAJ Collective Member, journalist and content writer, with nearly a decade of experience in content development and journalism in three countries. She started her career as a journalist with a leading daily, The Statesman, in India. She has also led content and editorial teams for several web content management firms. Amrita served as a Communications and Content specialist for some non-profit organizations like the American Red Cross after her move to the U.S. Based out of Toronto, she continues to follow her passion by reporting on human rights violations, education, crimes, inequality and community engagement. Amrita holds a Post Graduate Diploma in Print Journalism from Chennai, India.