China conducts the most sophisticated, global, and comprehensive campaign of transnational repression in the world, targeting millions of people of Chinese descent around the world, including Canadian citizens, says a new report on transnational repression by the U.S. think tank Freedom House.
Sheng Xue, the vice-president of Federation for a Democratic China and a famous Chinese Canadian journalist, is not surprised by these findings. "The nasty and cruel methods of the Chinese Communist Party are beyond the imagination of most Westerners," she commented for NCM, reflecting on her own ordeal.
In its Feb. 4 report, "Out of Sight, Not Out of Reach: The Global Scale and Scope of Transnational Repression," Freedom House documented 608 cases of direct, physical transnational repression since 2014, including assassinations, abductions, assaults, detentions, and unlawful deportations, committed by 31 states. Of those, as many as 214 cases originated from China—far more than any other country.
"The Chinese Communist Party (CCP) targets entire ethnic and religious groups, including Uighurs, Tibetans, and Falun Gong practitioners, which together number in the hundreds of thousands globally," reads the report. "Over the past year alone, the list of targeted populations has expanded to also include Inner Mongolians and Hong Kongers residing outside the People's Republic of China (PRC)."
What's more, China targets non-Chinese citizens overseas, including ethnic Chinese, Taiwanese, or other foreigners, who are critical of CCP influence and human rights abuses, the U.S. think tank noted.
According to Sheng, the international community should realize that "the CCP is not only practicing state terrorism, but it is also the largest and most economically and technologically powerful state terrorist regime that brutally enslaves 1.4 billion people. It is much more difficult to deal with than the average terrorist organization."
Only a fortnight ago, on Feb. 22, the Canadian MPs voted unanimously to declare China's treatment of its Uyghur minority population a genocide—what Sheng calls "a belated and very important motion"—although Prime Minister Justin Trudeau and most members of his cabinet abstained.
During the debate, Liberal MP John McKay said the motion was an opportunity for the government to reflect on the "deep anger of the people of Canada toward the Chinese Communist Party," while noting that the government is constrained when dealing with the reality of kidnapping [of Canadians Michael Kovring and Michael Spavor – NCM]. "Necessarily, the Government of Canada has had to deal with the Government of China as one would with terrorists or Mafia thugs."
NDP MP Jack Harris tweeted after the debate, "There must be no impunity for this type of behaviour. By not acting, we endanger the future of mankind."
Cases of transnational repression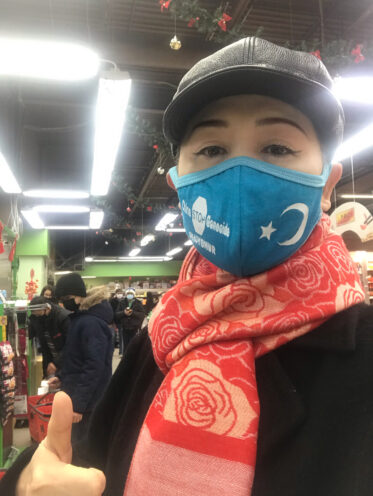 Sheng Xue recalls many cases of persecution of pro-democracy activists, including that of her close friend and a pioneer of China's overseas pro-democracy movement, Wang Bingzhang. Wang, who has a doctorate from McGill University, was kidnapped by Chinese Communist agents in Vietnam in 2002 and sentenced to a life in prison.
One of the most prominent cases involving non-Chinese citizens of Chinese origin, also mentioned in the Freedom House report, was that of Hong Kong bookstore owner and book publisher Gui Minhai. Gui, who has Swedish citizenship, is known for publishing books on the inner workings of the CCP and has also published four books by Sheng Xue.
He was abducted from his vacation apartment in Thailand by Chinese communist agents in 2015 and sent back to China. More surprisingly, the CCP later claimed that he had renounced his Swedish citizenship and denied Sweden consular services to him.
Gui's case caused concern in Canada in light of the detention of the two Michaels. In the Star article titled "China says this bookseller gave up his citizenship while in custody. Could imprisoned Canadians face similar fate?", the human rights activist Peter Dahlin worried that "China could basically detain anyone and say they have renounced their citizenship and become Chinese," so "the same tactic could be tried with detained Canadians." The two men were arrested in December 2018 on espionage-related charges in what is widely regarded as retaliation for Canada's arrest of Huawei official Meng Wanzhou.
Sheng also mentions the kidnappings of pro-democracy activist Dong Guangping and cartoonist Jiang Yefei who, like Gui, were abducted in Thailand in 2015. Dong was a public security officer who was repeatedly imprisoned for his involvement in the Tiananmen Massacre memorial. Shortly after he had fled to Thailand, he was captured and detained by Thai police along with Jiang.
Sheng says she immediately called Canadian politicians, Global Affairs, human rights organizations, and the UN refugee office in Bangkok to rescue them because she was convinced that the CCP was behind the actions of the Thai police.
"Soon, the UN Refugee Agency and the Canadian government reached an agreement, and the two men also signed immigration papers to Canada with a Canadian representative while in Thai prison, but what was very shocking was that even after all these procedures were officially completed, they were still forcibly abducted and sent back to China," she says.
The persecution of Uyghurs
A case that attracted widespread attention in Canada was that of Huseyin Celil, a Canadian citizen and Uyghur who was kidnapped from Uzbekistan by the Chinese Communist agents in 2006 and sentenced to life imprisonment on charges of secession.
"Celil was labeled as a terrorist, but the Chinese government has not provided any evidence," the President of the Uyghur Canadian Association, Mehmet Tohti, said in an interview for the NYC based Chinese-language TV station NTD in 2007. "The Canadian security services have done a very careful investigation of him. Canadian Prime Minister also told the media: 'According to our investigation, he is a very good Canadian.'"
According to Sheng, the practice of labeling the persecuted groups has been a common practice of the CCP. The labels include "anti-China," "terrorist," "secession," and others. These unfounded charges are used to incite hatred and pave the way for the legitimization of persecution.
Celil's deportation was linked to the CCP's vigorous persecution of Uyghurs in recent years.
In late November 2019, Radio Taiwan International quoted Ilham Mahmut, president of the Japanese Uyghur Association, who said that about 2.5 million Uyghurs have been moved to Gansu and Qinghai in China to become commodities for organ transplants. Although the CCP has repeatedly denied the existence of concentration camps, Indian media have released satellite photos which they claim show at least three camps being built in Tibet.
Transnational repression takes many forms

Another fellow pro-democracy activist of Sheng Xue, Peng Ming, was kidnapped by the Chinese Communist agents in Myanmar and sent back to China in 2004, she says. He died suddenly in prison in 2016, and his family was forbidden to see his body. Considering the fact that organ harvesting of prisoners of conscience has continued for nearly 20 years in China, his family expressed serious doubts about his death.
David Kilgour, former Canadian Secretary of State for Asia and the Pacific, and David Matas, have long been independently investigating live organ harvesting by the CCP.
In an article published in 2019 in the Ottawa Citizen, David Kilgour said: "Over two decades, the regime has been directing a vast network organ-harvesting from prisoners of conscience—primarily Falun Gong—since 2001, but also from Tibetans, Christians and Muslim Uyghurs. By some estimates, two million Uyghurs confined to camps have all been blood-tested, as is necessary for organ transplant purposes."
Sheng also points out that in addition to kidnapping, the CCP has been using agents to infiltrate various persecuted groups, forcing them to spy for the party with threats of harm to family members back in China.
As the Freedom House report notes, the CCP campaign "spans the full spectrum of tactics: from direct attacks like renditions, to co-opting other countries to detain and render exiles, to mobility controls, to threats from a distance like digital threats, spyware, and coercion by proxy."
Sheng herself has been subjected to various forms of persecution, including slander. But she remains optimistic.
"With the escalation of domestic and transnational repression, the CCP is dramatically losing the hearts and minds of Chinese and Westerners," she said. "I believe that with the conscience and wisdom of people around the world, justice will prevail over evil."
* The name of the author has been changed. NCM has granted the author anonymity for precisely the reasons highlighted in the Freedom House report.