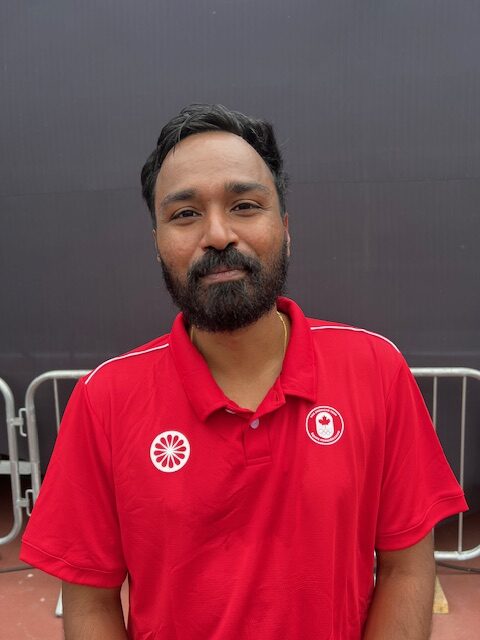 Keegan Pereira, one of two players of Indian origin representing Canada's field hockey team at the Santiago 2023 Pan Am Games, has achieved a rare distinction: He has 204 caps to his credit, two more than team captain Gordon Johnston.
Canada finished at the top of the table with three wins from as many matches while the arch-rival and neighbour, the U.S., placed second with two wins and a loss.
It was Gordon Johnston who scored a penalty corner goal to celebrate his 200th cap in the first match against the U.S.
Canada and the U.S. faced each other for the bronze-medal match, and Canada won 3-2. The Games ended on November 5, and Canada finished fourth behind the U.S., Brazil and Mexico.
Both North American teams are represented well by the migrant Indian community; Canada has two — Keegan Pereira and Balraj Panesar — while the U.S. has four players of Indian origin in its ranks.
It is not only field hockey in which the migrants are well represented. Both Canada and the U.S. have a number of table tennis players of Chinese origin in their Pan-Am Games squads.
"I got my 200th cap in the last Commonwealth Games," says Keegan, who immigrated to Canada from Mumbai when he was nine years old.
"Canada has been my home now for the past 20 years. It is an honour to represent the country of my present abode."
The representation of players of Indian origin on the Canadian team has dropped as most of the senior players, including Sukhpal Panesar, have taken a break.
Sukhpal and his brother, Balraj, have been on the national Canadian hockey team for the past several years. This time, only Balraj is playing for Canada in Santiago.
Sukhpal and Balraj play for the United Club in Surrey, B.C. They are among several players of Indian origin who have donned Canadian colours in various international hockey tournaments, including the Summer Olympic Games and the World Cup.
According to the International Hockey Federation, the teams winning the continental championships including the Pan Am Games will get direct entry to the 2024 Summer Olympic Games in Paris.
Argentina completed a double by winning both the men and women hockey titles in Pan Am Games. It now joins the hosts, France, besides the European champions; the Netherlanads; the Oceania champions, Australia; and the African champions, South Africa, as direct qualifiers. In addition, India's men's section and China's women's have also got direct entry to Paris's Olympic Games hockey competition.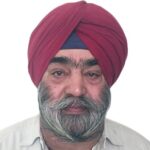 Prabhjot Singh, an award-winning journalist recognized for investigative journalism, environment and business reporting, sports and feature writing. He joined The Tribune, the oldest and largest circulated English daily in North India, in 1976 and continued working for it in various capacities for almost four decades. Currently, a Media Consultant based in Toronto/Chandigarh, he has also remained associated with various news agencies, including Reuters, and media houses like PTC News (India/Canada), Parvasi Media (Canada) and the Liberal World (India). He is particularly interested in Indian Diaspora and Sikh Diaspora in particular. His work has also appeared in various international and national newspapers, magazines and journals.