The federal government's move to expand Canada's working-holiday program must be followed with timely processing of applications, say immigration advocates and employers.
The government announced this week that it intends to extend work permits to family members of foreign workers to ease a historical nationwide labour crisis. But that could bog down processing time and further frustrate Canadian employers desperately looking for workers.
Canada is currently struggling with a critical labour shortage — over one million vacancies ⁠—  and a historical visa processing backlog with about 2.6 million applications stuck in the pipeline.
To address this issue, Immigration Canada announced a 20 per cent increase in the number of applicants who can apply under the 2023 International Experience Canada (IEC) Program, or the working-holiday program.
IEC is a reciprocal program that allows Canadian and international youth to work and travel in each other's countries. This increase means that nearly 90,000 candidates will be able to work and travel in Canada, including francophone youth, which will help employers fill labour gaps, and increase seasonal work opportunities in Canada's tourism industry.
The government also announced that it is extending work permits to family members of temporary foreign workers. Currently, spouses are only eligible for a work permit if the principal applicant is working in a high-skill occupation.
As a result of this new approach — which will include families of workers in health care, trades and hospitality — the government estimates that family members of more than 200,000 foreign workers could begin working in Canada next year.
Earlier this year, Immigration Canada temporarily removed the 20-hour weekly work limit on study permits for international students as part of the effort to address widespread job vacancies across the economy.
Sean Fraser, Minister of Immigration, Refugees and Citizenship, said the pace of Canada's economic recovery has made it hard for employers, including those in the tourism industry, to find the workers they need."Everywhere I go, employers across the country continue to identify a lack of workers as their biggest obstacle," Fraser said in a statement.
Marci Ien, Minister for Women and Gender Equality and Youth, said the working-holiday expansion "will benefit sectors like the tourism industry, to find the workers they need to fill labour gaps all while providing youth the opportunity to explore Canadian cultures, languages and societies." Ian Tostensen, President and CEO of the British Columbia Restaurant and Foodservices Association, welcomed the expansion of the working holiday program saying: "This expansion is so helpful…we are significantly labour starved…so having greater access to a pool of temporary workers will help."
"But the Feds need to accelerate the immigration process. Prior to the pandemic, we could get a worker here in four to five months. Now, it's a year." 
Canada's food services have more than  171,000 job vacancies as of June 2022. In B.C., the province's accommodation and food services sector had 25,000 vacancies in the first quarter of 2022 — the largest among all sectors. That was followed by construction (17,940 vacancies), health care and social assistance (16,880), and retail (16,635).
Timely processing needed
Tostenson urged Immigration Canada to quickly fix its own staffing crisis to approve work permits and visas in a timely manner.
"It's not okay for the government folks to keep blaming the backlog on their own labour shortages," he said.
Immigration Canada said it is in the process of hiring up to 1,250 new employees to increase processing capacity and tackle the backlogs in the short term.
Whistler Mountain's ski resort, which sees hundreds of temporary foreign workers every season on its slopes, lauded the expansion of the working-holiday program for youth.
"Whistler's resort and service industry relies on workers from across Canada and the world," said Jack Crompton, Mayor of Whistler.
"Given the tight North American labour market, we hope the International Experience Canada Program will make it possible for more individuals to work in Whistler and enjoy our incredible resort community," he told NCM in an emailed statement.
The Alberta Hotel and Lodging Association (AHLA) said there is a labour shortage in key occupations such as housekeeping room attendants, front desk, and food and beverage servers. 
The association is calling for a dedicated immigration stream for tourism and hospitality, and a Trusted Employer Program to expedite applications.
"The newly announced working holiday expansion is great news for us, especially since we have been advocating for this…we hope that with timely processing it will help alleviate labour shortages in our sector," said the association's president and CEO Dave Kaiser. The Canadian Immigration Lawyers Association (CILA) described the move to extend work permits to family members of temporary foreign workers as an "excellent policy decision that is long overdue.
"Another population in Canada that could benefit from such a program are spouses and working-age children of Canadian citizens and permanent residents undergoing the sponsorship process," said CILA spokesperson Betsy Kane.
"Presently only spouses in Canada can apply for work permits, and processing times have been lengthy," said Kane, a veteran Ottawa-based immigration lawyer.
"Immediate family members of Canadian citizens and permanent residents could contribute to the labour market while awaiting finalization of their applications."
Canada's Working Holiday program at a glance
The working holiday program, or IEC, is a reciprocal program that allows Canadian and international youth to work and travel in each other's countries.
Canada has youth mobility arrangements with 36 countries and foreign territories through the IEC Program which allows youth from Canada's partner countries to work and travel in Canada for up to two years. The ages range from 18 to 35 depending on the country.
There are 3 categories of participation under the program:
Working holiday participants receive an open work permit that allows them to work anywhere in the host country to support their travels.

International co-op (internship) participants receive an employer-specific work permit that allows students to gain targeted experience in their field of study.

Young professional participants receive an employer-specific work permit to gain targeted, professional work experience that is within their field of study or career path.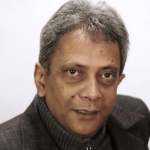 A multiple-award winning journalist, Fabian Dawson is an internationally acclaimed author, filmmaker and media expert. His work over the last four decades spans the globe and he also serves as a consultant/strategic advisor to a variety of international companies. As deputy editor-in-chief of The Province, part of the Postmedia chain, Dawson led initiatives within a special publications group to provide directed content for a variety of organisations. He was named the 2019 recipient of the Bruce Hutchison Lifetime Achievement Award at Jack Webster Awards. Dawson has been invited by the governments of India, Malaysia, Taiwan, China, Hong Kong and the United States to act as a media observer/advisor on a variety of Asian-Canada issues. Dawson, now operates FD Media, which specializes in harnessing editorial assets to revenue generating opportunities.