Canada should establish a public policy category and new guidelines to help resettle climate migrants who are forced to leave their homelands due to climate-induced displacements, according to the Canadian Association of Refugee Lawyers (CARL).
The association representing over 350 lawyers, law students and academics is also calling for specific private sponsorship rules and new temporary residence permit criteria to help resettle climate migrants and refugees currently residing overseas.
"Canada must develop a thoughtful and proactive response to climate-induced displacement that fulfill its international obligations," according to a statement linked to CARL's recently released 2021 report on climate migrants.
Climate-induced displacement
The report is being released as the ongoing 26th Conference of the Parties (COP26) for the United Nations Framework Convention on Climate Change (UNFCCC) calls on countries to do more to resettle climate migrants and refugees.
"As the impacts of disasters, land degradation and water scarcity become more intense and devastating, it has become critical to address the impacts of climate change on migration, displacement and health," António Vitorino, Director General of the International Organization of Migration told the COP26 summit.
Dr. Tedros Adhanom Ghebreyesus, director-general of the World Health Organization, said: "We urge all countries to prioritize community-led climate interventions that address the health of migrants and the reasons they leave their homes."
"As with many other crises, migrants – whether they have already migrated or are migrating due to the direct impacts of climate change – are particularly vulnerable, with specific physical and mental health needs linked to their exposure to climate and environmental conditions."
According to a World Bank report released in September, more than 200 million people are likely to migrate over the next three decades because of extreme weather events or the slow degradation of their environments. 
In the six months between September 2020 and February 2021, 10.3 million people were displaced by climate-fueled natural disasters – more than four times the 2.3 million displaced by conflict during the same period, a report by the International Federation of Red Cross and Red Crescent Societies found.
The Environmental Justice Foundation (EJF), in a report entitled No Shelter from the Storm, found that the "international legal framework as it stands is not fit for the humanitarian challenge of climate refugees."
Canadian response
That's the case in Canada, which currently responds to climate-induced disasters and displacements on a case-by-case basis.
Responding to queries from New Canadian Media, a spokesperson for Immigration, Refugees, and Citizenship Canada (IRCC) said Canada consistently monitors the implications of climate change on migration and displacement patterns and flows, including work by international bodies.
"IRCC can expedite applications already in the system and can also extend temporary resident visas for those already in Canada. For example, in the aftermath of the 2010 earthquake in Haiti, Canada expedited immigration applications from Haitians with family in Canada, and allowed Haitians who were in the country temporarily to extend their stay," the spokesperson said.
"Canada's international climate financing also continues to support developing countries in their efforts to build resiliency, mitigate and adapt, and to help address the adverse effects of climate change so that people can stay in their communities, rather than leave due to increasingly inhospitable environments."
The spokesperson said Canada remains steadfast in offering protection to Convention refugees who are found to have a well-founded fear of persecution for reasons or race, religion, nationality, membership in a particular social group or political opinion.
For immigration and refugee advocates like CARL, that is not good enough when it comes climate-induced migration.
CARL wants legislation in Canada to adopt the following definition of a 'climate migrant':
A climate migrant is a person: 1) who is outside of their country of nationality or former habitual residence; 2) whose country of nationality or former habitual residence has been or will during their lifetime be affected by a short- or long-term environmental disaster or by environmental degradation; and 3) who, if returned, faces on account of that disaster or degradation a risk to their life, liberty, or security of the person.
In its report, which calls for a  proactive  and  broad  policy  response  from  Parliament  and  from government, CARL is proposing:
changing the Humanitarian & Compassionate guidelines to require visa officers to turn their minds to the hardships caused by environmental disasters and degradation;

creating a public policy class under the Immigration and Refugee Protection Act

to provide protection to climate migrants;

issuing Temporary Resident Permits to climate migrants, and;

allow resettlement of climate migrants/refugees in Canada through private sponsorship.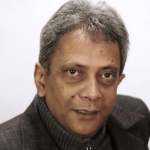 A multiple-award winning journalist, Fabian Dawson is an internationally acclaimed author, filmmaker and media expert. His work over the last four decades spans the globe and he also serves as a consultant/strategic advisor to a variety of international companies. As deputy editor-in-chief of The Province, part of the Postmedia chain, Dawson led initiatives within a special publications group to provide directed content for a variety of organisations. He was named the 2019 recipient of the Bruce Hutchison Lifetime Achievement Award at Jack Webster Awards. Dawson has been invited by the governments of India, Malaysia, Taiwan, China, Hong Kong and the United States to act as a media observer/advisor on a variety of Asian-Canada issues. Dawson, now operates FD Media, which specializes in harnessing editorial assets to revenue generating opportunities.