The 2022 World Cup of Soccer in Qatar has kicked off, and although Team Canada was the second team to be out of the match following a 4-1 loss against Croatia, the event was a golden opportunity for Canada Soccer to grow their franchise, particularly their immigrant fan base. 
Soccer is growing in Canadian popularity and is carrying a bigger influence and responsibilities that come with it.
According to Canada Soccer, there were nearly 1 million registrants across 13 provincial/territorial member associations, surpassing that of Hockey Canada (600,000 active participants). At the elite level, the Canadian Premier League was launched in 2019 and it continues to expand from coast to coast. Toronto FC in Major League Soccer won their first-ever MLS Cup in 2017, and Canada's women's soccer team became the darlings of the nation by capturing gold in the Tokyo Olympic Games. That final game versus Sweden drew a record-breaking 4.4 million Canadians to watch the match live, setting a new record on Canadian television. 
Soccer's global fan base
As the immigrant population grows in Canada, especially from countries that already have a strong sense of allegiance to soccer, the possibility for Canada to capture the hearts of new fans is strong. Statistics Canada reported in March 2022 that nearly 80 per cent of the 1.8 million population increase in Canada — from 2016 to 2021 — was due to immigrants. The report said that India and China took top spots as the home countries of new immigrants. Soccer in these countries is highly popular, in terms of both player participation and viewership. Both India and China have held the FIFA U-17 World Cup and hold the first and second-place records for highest attendance. 
Canada Soccer's participation in the World Cup also has the potential to attract immigrant followers who were not previously soccer fans. The opening ceremony of the match was headlined by South Korean singer Jungkook alongside Qatari singer Fahad Al-Kubaisi. The ceremony also featured many aspects of Qatari culture and embraced multiculturalism by displaying flags from all over the world. All of this could resonate with immigrants from diverse backgrounds, even if they aren't soccer fans.
According to FIFA President Gianni Infantino, the 2022 World Cup is expected to pull in 5 billion viewers from around the world; few events can even come close to that viewership and potential influence. 
Canada Soccer's participation in the World Cup looks highly promising for the future of the franchise's fan base, many fans were expecting the franchise to influence Qatar to make transformational changes following concerns about the nation's human rights issues that continue to spark controversies
The political side of the sport
According to the Guardian's report in 2021, more than 6,500 foreign workers have died in Qatar since the nation won the rights in 2010 to host the World Cup. In addition, Qatar has been criticized over the lack of LGBTQ+ rights, as fans were asked to remove their rainbow-coloured clothing while attending the World Cup matches. 
"It is a foreign affairs issue, not Canada Soccer's," said Germán Camacho, technical director at Calgary City FC, who came from Colombia nearly two decades ago. 
He said Canada Soccer has done a good job developing new talent, and that the federal government needs to advocate for human rights to shield Canada Soccer from controversies.
"There are consequences, you talk and you get punished by FIFA. The federal government needs to be the entity to make a statement right now," Camacho said.
Following the 2022 World Cup, Camacho said Canada will soon become a soccer nation because it is a country of immigrants.
"It is just night and day — these young kids I coach these days know soccer, know the players, the tactics, everything, and even the parents have huge knowledge."
Ingo Ionescu, a second-generation Canadian of Romanian descent, said: "We all know what is going on. I always tell my friends, 'I cheer for only good football.' In the ideal world, sports should stay away from politics but it is a business now so it's impossible."
Ionescu believes soccer players need to focus on the game.
"Look at how much money Cristiano Ronaldo makes, but what can he do?" he said. "Having said that, I think Canada Soccer needed to take the stance and should be a leader to fight for human rights."
In October, many major soccer associations advocated for a Workers Compensation Fund for labourers and their families. In response to a CTV exclusive interview just a day before the opening ceremony of the World Cup, Canada Soccer's Secretary Earl Cochrane stated he disagreed with Canada Soccer being accused of a "deafening silence" on Qatar's human rights issues.
Cochrane also stood by a statement released on Oct 28 in which Canada Soccer "encouraged all partners to continue the efforts to implement labour reforms." That statement drew criticism from human rights watchdogs, such as Amnesty International.
"International sport, as much as it tries to distance itself from politics, will always be tied to it," says David Legg, a professor in the Department of Health and Physical Education at Mount Royal University in Calgary.
Legg said professional sports organizations have the right and duty, because of their stature in the public, to voice opinions and concerns about issues important to society. By refraining from making an adequate statement, some may say Canada Soccer is not showing the  integrity that is expected of a major sports organization, particularly one that has not yet established itself on the world stage.
Brian is the the host of Flames TV Chinese, a Sports & Cultural connector and a member of the NCM Collective.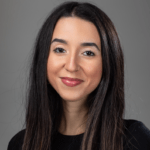 Mohana Holloway is in her fourth and final year of Broadcast Media Studies at Mount Royal University in Calgary. She sits on both the Dean's List and President's List, and is a recipient of the Judy Wish Hamilton Memorial Scholarship in Communications. Mohana is interested in sports media, as well as shining a light on stories that are not often heard.