Desperate for workers, Canada is implementing several immediate measures to bolster its skills and trades sectors including allowing successful candidates to bring their family members to the country.
In addition, several provinces are opening their doors wider to ease crippling labour shortages while creating pathways for out-of-status migrants to help Canadian employers.
Immigration Canada (IRCC) announced today that it is expanding a permanent residence pilot program for out-of-status construction workers in the Greater Toronto Area (GTA).
The program originally launched in 2019 will double its scope to 1,000 out-of-status construction workers.
"This program is one of a number of new measures implemented to address labour shortages in Canada by ensuring that we bring and retain the workers we need to grow the economy and build our communities," IRCC said in a statement.
This initiative, in partnership with the Canadian Labour Congress (CLC) will help bring a larger number of workers out of the underground economy, said IRCC.
Eligible individuals have until January 2, 2024, to apply for permanent residence and can include their spouses, partners and dependent children in their application.
Filling labour shortages and protecting workers
"By providing regular pathways for out-of-status migrants, we are not only protecting workers and their families, but also safeguarding Canada's labour market and ensuring that we can retain the skilled workers we need to grow our economy and build our communities," said Sean Fraser, Minister of Immigration, Refugees and Citizenship.
"The out-of-status construction workers contribute greatly to the economy and society and continue to fill labour shortages. Without status, the workers live and work in fear of detection, detainment and deportation," said Bea Bruske, President of the Canadian Labour Congress.
Since the launch of the out-of-status construction workers pilot in the GTA in July 2019, 452 individuals have been accepted as permanent residents (190 principal applicants and 262 dependants).
The Canadian Construction Association estimates there are over 93,000 construction job vacancies in the industry that employs 1.3 million Canadians. 
BuildForce, a national industry-led organization, estimated 257,100 construction workers will retire by 2029 according to its analysis titled 2020–2029 Construction and Maintenance Looking Forward.
Opportunities in Alberta and British Columbia
In Alberta, the government is making changes to the Alberta Advantage Immigration Program (AAIP) that will increase opportunities for international, high-demand workers with close relatives in the province to fill those vacancies.
AAIP is an economic immigration program that enables Alberta to nominate qualified workers for permanent residency.
Currently, Alberta has 100,000 job openings across all sectors. In-demand sectors include healthcare, construction, education, technology and engineering.
"AAIP's change will draw workers in high-demand sectors through Express Entry who have immediate family ties in Alberta. This approach will help ensure Alberta's economy will prosper by dedicating a portion of provincial nominations towards in-demand workers who will have a great support network right from day one," said Rajan Sawhney, Alberta's Minister of Trade, Immigration and Multiculturalism.
In British Columbia, the results of a new survey by the Independent Contractors and Businesses Association (ICBA) found four out of every five construction companies (80 per cent) don't have enough workers – up from last year. And 77 per cent of employers say this is their company's single biggest challenge in 2023.
"The shortage of people is intensifying as Canada continues to go over a demographic cliff," said ICBA President Chris Gardner.
"B.C. construction companies are increasing pay and benefits, adopting new technology faster than ever, and recruiting everywhere they can – but they're still falling short of filling positions," he said.
Construction in B.C. now employs nearly 250,000 people and accounts for almost 10 per cent of the provincial GDP. 
The situation is particularly acute in northern B.C., where major projects demand workers who just can't be found. Over 90 per cent of companies in this region said they can't find workers.
To help ease this shortage, the B.C. government has begun incentivizing immigrants to settle in areas outside Metro Vancouver.
Under the Provincial Nominee Program (PNP), any immigrant who has experience working outside the Metro Vancouver Regional District can claim additional points toward their permanent residency application if they have a qualifying job offer in that area. Close to 80 per cent of immigrants to B.C. from 2016 to 2021 have made Metro Vancouver their home. 
Canada's labour crunch by the numbers
Immigration accounts for almost 100 per cent of Canada's labour force growth. Roughly 75 per cent of Canada's population growth comes from immigration, mostly in the economic category. By 2036, immigrants will represent up to 30 per cent of Canada's population, compared to 20.7 per cent in 2011.

Canada's aging population means that the worker-to-retiree ratio is expected to be 2 to 1 by 2035 while, 50 years ago, it was 7 to 1.

Canada has issued over 645,000 work permits between January and October 2022—nearly four times more than the 163,000 issued over the same period in 2021.

Immigrants account for 36 per cent of physicians, 33 per cent of business owners with paid staff, and 41 per cent of engineers.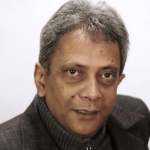 A multiple-award winning journalist, Fabian Dawson is an internationally acclaimed author, filmmaker and media expert. His work over the last four decades spans the globe and he also serves as a consultant/strategic advisor to a variety of international companies. As deputy editor-in-chief of The Province, part of the Postmedia chain, Dawson led initiatives within a special publications group to provide directed content for a variety of organisations. He was named the 2019 recipient of the Bruce Hutchison Lifetime Achievement Award at Jack Webster Awards. Dawson has been invited by the governments of India, Malaysia, Taiwan, China, Hong Kong and the United States to act as a media observer/advisor on a variety of Asian-Canada issues. Dawson, now operates FD Media, which specializes in harnessing editorial assets to revenue generating opportunities.