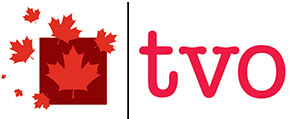 When Toronto-based lawyer Anjli Patel and her husband, Parambir Keila, were planning their Sikh wedding ceremony, they wanted to keep it simple and have it downtown. But they didn't look specifically for a South Asian planner familiar with their cultures. 
"We found our wedding planner through a listing on Wedluxe.com," says Patel. It wasn't necessarily the norm for Patel to have a planner. She says traditionally South Asian weddings were organized by families and, in some cases, the entire village. But since her 2012 wedding, she says having a planner instead of relying on family has become more accepted in South Asian communities. 
"There are South Asian wedding planners, like Sapna [Weddings], but we went with our planner [Melissa Haggerty from Spectacular Spectacular], even though ours was their first South Asian wedding, because we wanted to get married in a downtown venue, and our planner had a lot of experience planning events in downtown venues." Spectacular Spectacular has planned a few South Asian weddings each year since.
That choice, and that distribution of knowledge, wasn't available 10 or 15 years ago, when Vicki Singh was planning her wedding. She was inspired to start her own wedding planning business after trying to find suppliers who could cater to the South Asian market.
As more immigrants settle in Canada, they're looking for planners who can help plan weddings that incorporate all aspects of their cultures. With the Canadian wedding industry worth $5 billion and catering to an average of 160,000 couples annually ( according to a survey in Weddingbells ), the industry has evolved beyond the white dress. And while it's easy for many people to find a planner who understands their wishes in their countries of origin, it can be difficult to find planners in Canada who fully appreciate clients' varied needs and cultural sensitivities.
"This year will be our 15th anniversary [of the business]," says Singh, who has published two books on the subject, Cultural Weddings and The South Asian Wedding Planner. "This issue kept coming up. Finding suppliers who wanted and could cater to Indian weddings was a challenge. Instagram wasn't as prevalent, so there were fewer ways to find out about new services and ideas. We were counting a lot on word of mouth to find people to do video, makeup — and the referrals weren't always of the best quality."
"We helped plan a Sikh wedding last year where the photographer had never done this kind of wedding before," Singh explains, describing one typical example. "She was adamant she knew what to do, but there are certain things you need to know beforehand that she never got to: in a Sikh wedding you remove your shoes, cover your head, et cetera, during the ceremony. She came to the venue not knowing any of that."
Alison McGill, editor-in-chief of Weddingbells, says couples who've wanted a diverse wedding have been chronically underserved by the industry, but that is changing. "Diversity has always been a key factor in Canadian weddings, and with more and more couples wanting to incorporate their cultures into their celebration, there has definitely been a shift in the wedding marketplace … Offerings are more multicultural today than ever before, and it is now not as difficult to find a wedding planner specializing in specific cultural celebrations." She also said that wedding shows — often the place where couples find vendors and suppliers — are becoming more varied, offering services specific to different cultural backgrounds. 
Danielle Andrews, co-founder of the Wedding Planners Institute of Canada, has seen firsthand how the industry has changed. "I don't know that multicultural weddings themselves have necessarily increased," she says. "What I'm seeing is more wedding coordinators getting involved. We're seeing a shift towards having a wedding coordinator handling the [culturally specific] details — and not necessarily always a wedding coordinator of the couple's culture."
What has changed, in other words, is that wedding coordinators are educating themselves about different cultures. They might have training in (and until recently, cultural familiarity with) western wedding mores, but now they're expanding their expertise and range of services.
Andrews says they're seeing more weddings that blend eastern and western traditions — "more western-style weddings with the Chinese tea ceremony included," for instance. "It's not heavy on customs, but it's definitely incorporating customs." Couples are picking and choosing which customs they want incorporated into their wedding.
Patel and Keila chose not to include extravagant Sikh or Hindu traditions into their wedding, which often include a week of events leading up to the ceremony. Instead, she and her husband kept the wedding small, celebrating at the Art Gallery of Ontario with 150 people, and even skipping the cake. She says working with Haggerty might have sounded risky, but it worked out: "We had a South Asian officiant and we all met a number of times to review the ceremony in detail. We had many design meetings where we discussed the big-picture look and feel and details as well. Having said that, our vision was never beyond her comprehension because we have the same aesthetic sensibility. We were always on the same page."
Singh, the one who started her own wedding planning business, may have had trouble finding suppliers who could help plan weddings, but now, people can get her books everywhere. "We have brides who get our books at the Bay or Bed Bath and Beyond. And [then they] will have their nieces use it — a progression of people."
---
Renee Sylvestre-Williams is a writer living in Toronto. Her work has been published in The Globe and Mail, Canadian Living and Quartz.
This story is the product of a partnership between TVO.org and New Canadian Media.