A long time ago, on one of my first nights out as a student at the Schulich School of Business at York University in Toronto, a committee in charge of planning activities for international students decided to throw a party themed around Latin dancing.
I don't recall if it also included salsa lessons, but I do remember that because of my Latin American background, several people assumed that I would be a master of the steps and lined up to dance with me.
"I'm afraid you'll have to teach me," I responded, shyly, to avoid the disappointment of letting my new classmates down. I had never danced salsa and was no more familiar with it than my new Canadian friends were.
If they were acquainted with salsa, however, it was largely because of the efforts of some pioneering entrepreneurs who saw that it was possible to get a country as diverse and vast as Canada to dance, one step at a time.
In Toronto, the landmark for this salsa revolution is the annual TD Salsa on St. Clair Street Festival, which was conceived and developed by one of the city's Latin media outlets, Telelatino, and its then-General Manager, John Montesino, who has an Italian background.
"Let's shut down the street!" was Montesino's first call to action, as chronicled by Living Toronto, and this became the rallying cry for a celebration that now welcomes more than 100,000 people who eat, drink, and dance in what has become a highly-Latin American area of St. Clair Street West, which Salsa on St. Clair has helped revitalize.
Among the dancers who took  to the stage at this year's festival was the kids' program of Winnipeg's Salsa Explosion Dance Company, which was founded by Leo Lopez, and is run by his daughter, Ana Karen Lopez, a competitive dancer. Salsa Kids, as it is known, offers both a recreational and a competitive program, and has earned wide acclaim as the best program of its kind around the country. It combines salsa with other disciplines like ballet and bachata — a style of social dance from the Dominican Republic — to, as they explain, "build our dancers' overall strengths, abilities, and performance quality."
Toronto, according to the 2016  Census data  (2021  results will be released in October) is the most Latin American city in Canada, Winnipeg ranks on the lower end of the spectrum for larger cities.
According to the Winnipeg Census, Latino ethnicity does not even figure into the statistics compared to other groups like Filipino and South Asian.
So it is no surprise that when Leo Lopez, originally from Mexico, set out to accomplish his mission to make Winnipeg dance the salsa, he faced a lot of hurdles.
"Salsa, what is that? Is it for chips? Or for tacos?" Leo recalls people asking him, as he attempted to bring Latin dancing to local bars in an effort, in part, to bring more students to the Salsa Explosion Dance Studio which he started in 2002. Most nights, he says, he would return home, crying, broken-hearted with his unsold stack of CDs. Those close to him would urge him to quit and get a real job.
But Leo was born in Nezahualcoyotl, one of the toughest areas of Mexico City, and was not one to give up in the face of hardship.
"Have a dream, and always go for it," his father would say to him, urging him to leave their downtrodden neighbourhood and dream bigger, because it would be those dreams that would keep him alive.
Finally he found a club, owned by an Italian businessman who was fond of Latin music.
Leo was assigned to the coat check area where partygoers would stop on their way in or out and inquire about his dancing moves. Soon, Latin nights took over the second floor of the club, and the movement began to grow, until in 2005, the event known as Salsa Sundays was born. After a shutdown due to COVID-19, Salsa Sundays moved from its previous venue to True North Square, a modern complex in downtown Winnipeg, occupying the outdoor space and drawing more than a thousand people, as well as  bringing much-needed pedestrian traffic to the heart of a city that is grappling with revitalizing its central core. As Salsa Sundays grew, so too did his school, Salsa Explosion.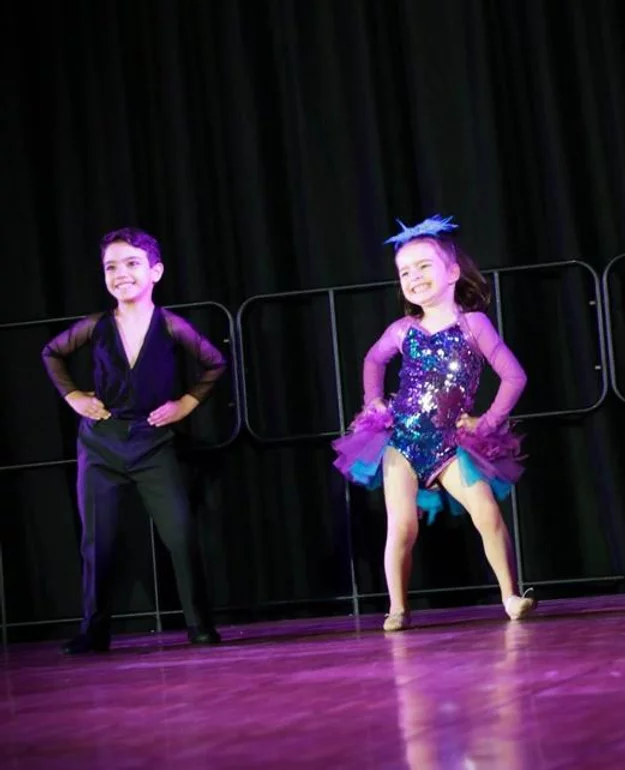 Leo feels honoured, knowing that his moves help people find joy and relief from their sometimes-stressful lives, and that he is part of a movement that has spread from coast to coast.
Salsa is now becoming known across Canada. Halifax's Haliente Dance Studio, on Canada's East Coast, hosts Salsa on the Waterfront, where there are lessons and social dancing. On the West Coast, Vancouver has Dance in Transit, where, in different outdoor locations across the city, people can take classes in different Latin dances, among them, salsa and tango.
The power of dancing has been highlighted by Patricia Hardin, the founder of Dance in Transit, in an interview for The Daily Hive. "Dancing is for everyone. It doesn't matter about your age or ability, gender, or orientation. Moving to music is a joyful experience that can change lives," she said.
With the man who got Winnipeg to dance, I joke about my salsa dancing story. I say that if the movement keeps expanding, then, at the next university party, someone will look at a student like me, freshly arrived from Latin America, and ask me if I want to learn how to dance.
I would appreciate the lesson, and I bet Leo would be proud of it.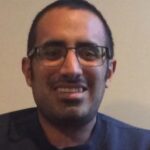 Javier Ortega-Araiza has multiple global experiences as a storyteller and social entrepreneur having travelled to over 30 countries. Now based in Toronto, he is a published author in both English and Spanish."