As a means for transparency and a window into the lead up for the fall federal election, a new online tool aims to combine an opportunity for voters to see demographic data from Canada's most multicultural electoral ridings with the chance to determine whether ethnic media in those same voter pockets are tackling issues close to voters' hearts.
The combination of offerings comes from Diversityvotes.ca, an interactive web project designed to break down political silos and level the playing field for Canada's growing population of visible minority voters. The site launched Tuesday under the lead of Ottawa-based immigration policy and data expert Andrew Griffith, who has long been a key player in New Canadian Media's own ventures.
For the project, Griffith has joined forces with ethnic media monitoring service MIREMS (Multilingual International Research and Ethnic Media Services) to match riding level demographic and socio-economic data with insights from ethnic media in key provinces and cities. Griffith, a former director general with the Immigration Department, may be best known as the 2015 author of Multiculturalism in Canada: Evidence and Anecdote.
He points to the controversy around the resignation of Liberal candidate Karen Wang in British Columbia's Burnaby South riding as proof of the need for an informational tool such as Diversity Votes. Wang pulled out of the by-election race in January after essentially using her ethnicity to entice voters. In a social media post, Wang singled out her opponent as being of "Indian descent", which many Canadians found to be an unnecessary act of political division. "Diversityvotes.ca aims to improve the understanding and transparency of electoral strategies to the various language groups," Griffith said. "By sharing what is reported in the major language groups, we hope that political leaders and the media will be more mindful of the need to ensure that any community-based messaging is inclusive, rather than divisive."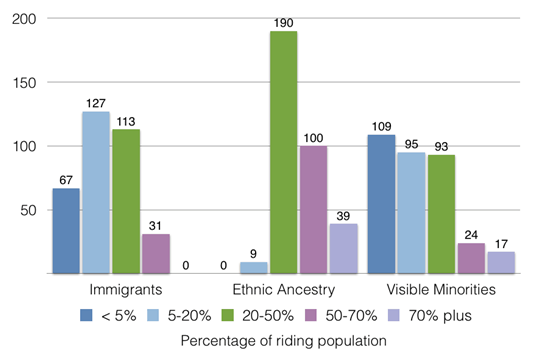 Diversity Votes intends to provide a deeper understanding of the cultural composition around where voters live. It also aims to help understand how this composition interacts with electoral strategies by local politicians and media.
Numbers Tell a Story
While all electoral ridings will be covered, the primary focus of Diversity Votes will be the 41 Canadian ridings where visible minorities are the majority, and the 93 where they form more than 20 per cent. The site will also provide a window into another 95 ridings that have significant pockets of ethnic voters. "The site then combines these statistics with an ethnic media headline feed from around 600 media sources in 25 languages, as well as editorial and opinion stories and invitational blogs written by ethnic journalists and journalism students," stated Diversity Votes in an announcement about the project. How local issues are portrayed in community and regional ethnic media may also raise new questions and further the discussion around accountability for ethnic-oriented media strategies. "Diversity empowers democracy," states a tagline on the new website. Diversity Votes is supported by the Canadian Race Relations Foundation, the Canadian Ethnic Media Association, the Institute for Research on Public Policy, Riddell Graduate Program in Political Management, the Canadian Council of Muslim Women, and New Canadian Media.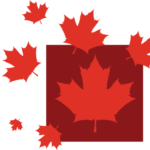 NewCanadianMedia.ca is Canada's premier web site dedicated to news and views about the one-fifth of Canadians who are immigrants. You'll find original journalism from an immigrant perspective along with content produced by our partners in Canada's ethnic media. Our content provides fresh insights into developments in politics and society, enhancing your understanding of our diverse world.