As Canada moves forward with re-openings and easing lockdown restrictions, ethnic media outlets have shone light on concerns of these decisions alongside other problems Canada is facing.  
Canada's ethnic media have discussed concerns with the future of long-term care facilities, plans for Canadian-made vaccine, as well as Health Canada's warnings on unauthorized tests and imported medicine.
The debate on the future of long-term care facilities 
The encouraging news shared widely by ethnic media that the recovery rate from the COVID-19 virus has increased to 50 per cent was somehow overshadowed by the grim revelation that more than 80 per cent of Canada's COVID-19 deaths so far were in long-term care facilities.
This places Canada with the highest death toll in long-term care settings. The sore truth has been the virus has had its most devastating toll on the elderly people, which has led to increased calls to set up new standards to govern the operation of long-term facilities. A number of ethnic media reports have echoed these concerns based on a review of more than 100 media reports over a two week period. (May 8 – 20, 2020). 
Adding to the calls for urgent action was also the news reported in Corriere Canadese that 14 members of Canadian Armed Forces deployed in long-term care homes with COVID-19 outbreaks have contracted the coronavirus and another 43 are in self-quarantine after potential exposure to COVID-19.
Approval of serological tests and clinical trial for the vaccine
Alongside the news that Canada has conducted more than 1.3 million COVID-19 tests so far, considerable attention was given to Canada's accelerated plans to develop a vaccine in partnership with CanSino Biologics, a Chinese company. Ming Pao, a Toronto-based news outlet, for example, reported that Canada and China are working together in developing a vaccine. The reports also emphasized that CanSino Biologics is already conducting human clinical trials for its vaccine and will use the vaccine Ad5-nCoV in Canada.
Another publication, the Bengalese Notundesh, reported that the vaccine will be tested in Canada following a successful trial in China, emphasizing that no harmful effects were found in the use of the vaccine. Other media reports noted that Health Canada had authorized 33 clinical trials for COVID-19. The vaccine trial marked the first major step to finding a vaccine. Commenting on the plan to introduce the vaccine, Montreal-based Pagini Romanesti wrote that: "This is encouraging news that puts Canada at the forefront of the countries that have made advances in producing a vaccine."
The news on Health Canada's authorization to perform COVID-19 serological tests (antibody tests) also received considerable attention among ethnic media. The Italian publication, Lo Specchio, reported that Health Canada had adopted a serological test developed by the Italian biotechnology company DiaSorin and that the test was also approved by the U.S. Food and Drug Administration. The publication further noted that Health Canada will use the tests in Canadian labs to detect COVID-19 antibodies and contribute to a better understanding of the levels of immunity to the disease.
Another ethnic publication, the Romanian Accent, reported that Health Canada is expected to analyze at least one million blood samples over the next two years to monitor the virus in the general population.
Warnings on unauthorized antibody testing, imported medicine
Another development that received coverage in the ethnic media was the recall of yet another shipment of N95 masks from China, as 8 million out of 11 million masks received from a Montreal-based distributor were found to be defective. Polish web publication Wiadomosci reported that 70 per cent of masks imported from China were defective. Other media outlets, including the Canadian Punjabi Post, reported on the suspension of the shipment and quoted Prime Minister Justin Trudeau saying that Canada will not pay full price for substandard masks.   
A number of ethnic media circulated warnings from Health Canada after reports about unauthorized antibody testing and the use of imported COVID-19 medicine. The reports stated that a Montreal-based health clinic was offering unregulated serological tests.
Reports added that Chinese students, with the assistance of China consulates in Calgary and Vancouver, had received health care packages including masks, respirators and anti-COVID-19 capsules, not authorized for use by Health Canada.
In line with these concerns, Greek radio station CKDG FM 105.1 cautioned that the amount of misinformation and conspiracy theories circulating about the pandemic has been astounding. The outlet warned listeners to carefully consider information sources, especially on social media. Such calls are important given that a recent survey by Carleton University released on May 20, 2020 found that 49 per cent of Canadians believe popular coronavirus myths or conspiracy theories.  
Balancing the need to re-open economy and contain the virus 
As lockdown restrictions have been eased, ethnic media have largely continued to reflect the cautious optimism projected by health authorities about the process.
Vancouver-based Darpan Magazine reported that Ottawa is ready to help co-ordinate provincial testing and contact tracing even beyond provincial boundaries as people begin to travel more. Additionally, two Hispanic publications, Voces Latina and Alternativa Latina, shared their concerns about "cautious re-opening" noting that reopening the economy depends on testing and contact tracing capacities. 
In a similar fashion, Chinese publication Ming Pao brought to attention Trudeau's warning that if provinces move too quickly to reopen their economies, a second wave of the coronavirus pandemic could send Canada "back into confinement this summer."
Finally, the Punjabi program on OMNI TV emphasized Canada health officials' narrative that a fine balance between opening the economy and containing the virus must be found as we transition into the new stage.
This analysis has been created as a service to readers who wish to follow news and commentary in languages other than English and French, in partnership with MIREMS. Mirems monitors 600 outlets and 30 language groups daily, by far the most comprehensive read of multicultural media available in Canada.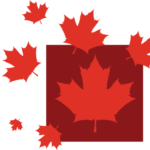 NewCanadianMedia.ca is Canada's premier web site dedicated to news and views about the one-fifth of Canadians who are immigrants. You'll find original journalism from an immigrant perspective along with content produced by our partners in Canada's ethnic media. Our content provides fresh insights into developments in politics and society, enhancing your understanding of our diverse world.