Members of Canada's Afghan community and observers are cautiously hopeful about America's planned military withdrawal from Afghanistan later this year. 
But many wonder whether the removal of U.S. troops will lead to stability or create conditions for a civil war.
Decades of conflict have forced millions of Afghans to abandon their homeland over the years and many have resettled in Canada, including Ahmad Sha Duranai, who is closely watching what unfolds. 
Duranai came to Canada after graduating from the American University in Beirut, where he studied architecture, in 1984.
From his home in Mississauga, Ontario, Duranai told NCM that he continues to hope for peace in his homeland yet he worries about the stalemate that continues among the warring factions. His fears are commonplace and he hopes the country's citizens will step up. 
"Afghans must remove additional hurdles for long lasting peace," he said, referring to intra-Afghan talks in which multiple factions have different visions for how Afghanistan should be governed.
Reaching consensus won't be an easy task.
America's long presence in Afghanistan will soon end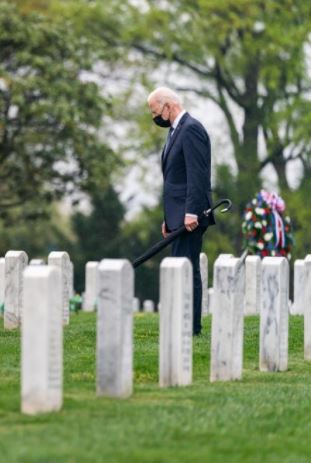 The U.S. invaded Afghanistan after the attacks of September 11, 2001.  In April during a televised speech, President Joe Biden announced that the upcoming 20th anniversary of 9/11 would mark the end of America's presence in that country.
The war has cost America more than 2,400 lives and $ 2 trillion so far.  For Afghanistan, it has represented the continuation of turmoil and political instability of almost four decades, beginning with the Soviet invasion and culminating in the American invasion.    
"We cannot continue the cycle of extending or expanding our military presence in Afghanistan, hoping to create the ideal conditions for our withdrawal, and expecting a different result," said Biden in a televised address.
Duranai recently hosted a Facebook live roundtable for peace, which included activists, journalists, and politicians titled, "Where is Afghanistan going?" 
He noted that participants expressed concerns about the ability of the Afghan government to negotiate peace with the Taliban.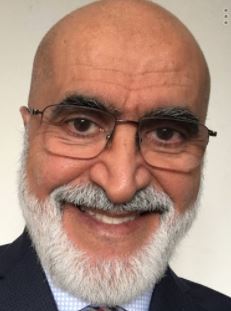 "Afghan to Afghan dialogue is vitally significant and it is the core of the problem. The U.S. should play a mediator role on it and leave more room for Afghans [to find common ground]," said Lutfullah Behzad, a former official with Afghanistan's department of agriculture, who currently lives in Vancouver.
Mudassir Khan Shinwari, another Afghan who studied International Relations and who lives in British Columbia, said the Afghan conflict requires vigorous regional consensus, consistency of international efforts including by Canada, and the self-confidence of Afghans themselves.
Shinwari added that to pave the way for a smooth and peaceful transition, Biden will need to show leadership in encouraging the Afghan government in Kabul to tackle status quo obstacles.
Afghanistan Remains a Playground for Proxy wars
Neighboring countries have interfered in Afghanistan in proxy wars, with conflicts like those between India and Pakistan playing out on its soil. 
The international community has often accused Pakistan of supporting militant groups in Afghanistan.
Chris Alexander, Canada's former ambassador to Afghanistan, recently published a paper for the Macdonald-Laurier Institute in Ottawa on the issue. He told NCM that it will be imperative for Pakistan to end its proxy war in the country as well as its comprehensive support for the Taliban and other armed groups.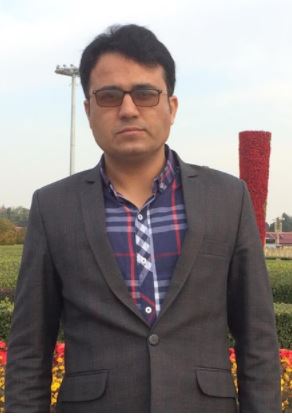 Afghan president Ashraf Gahni reinforced this recently when he called on the Taliban to halt their ties with Pakistan or risk interfering with the establishment of a new interim government.           
Wadood Dilsoz, a voluntary deputy of the Afghan community in Vancouver, said he isn't satisfied with the ongoing peace process between the Afghan government and the Taliban as the violence has intensified and civilians are dying.  
"I think if the U.S., Canada, and their allies don't put pressure on Pakistan [to stop supporting the Taliban], this negotiation will not succeed and Afghanistan will become home for terrorist organizations," Dilsoz said.
Alexander said Afghanistan requires a much higher level of international cooperation to prevent a return to Taliban rule and stem the possibility of civil war.  As an example, Alexander points to how the U.S. abandonment of  Iraq in 2011 led to civil war and the emergence of Daesh.
"We need to do everything in our power to ensure this support continues —from Canada, the U.S. and all countries committed to peace," added Alexander.
He said that the benefits of peace when it comes will be enormous: their impact will be greatest in Afghanistan and Pakistan, but the entire region will also be buoyed by any breakthrough.
 "We all need to keep working in this direction. We should continue to support Afghan institutions, including education, army and police."
___________________________________________________________
This story has been produced under NCM's mentoring program. Mentor: Amira Elghawaby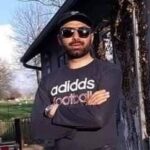 Humayoon Babur is an Afghan freelance journalist and a member of the NCM-CAJ Collective. As the 2019 Fellow for the Alfred Friendly Press Partners Program, he has written about a wide variety of topics in the war-torn country, from combat and car bombs to climate change, food security, and the effectiveness of foreign aid.