Exiled Eritrean-Canadian journalist Aaron Berhane is being remembered as sincere, dedicated and warm-hearted in his quest to bring the stories of refugee journalists to the Canadian public. He passed away on May 1 after contracting COVID-19.
He was co-founder and editor-in-chief of Setit, a newspaper that criticized the repressive Eritrean government, which subsequently raided and permanently shut down the paper's office in Asmara.  He managed to flee to Sudan from his country after hiding for several months. With the help of the United Nations High Commissioner for Refugees and the Canadian High Commission, he finally made it to Saskatchewan before eventually settling in Toronto in 2002. 
He reunited with his family in 2010 after eight years of separation.
His last interview was with New Canadian Media. At the time, he was writing a memoir about his own experiences and had contributed to a book project co-written by 10 refugee journalists. Both books are slated to be published at the end of 2021.
Berhane had founded a monthly paper called Meftih in 2004 which is published in Tigrigna and English to serve the Eritrean community in Canada. His final column was about the death of a fellow journalist.
Following Berhane's sudden passing, Writers in Exile and PEN Canada organized a program to virtually commemorate him. Journalists shared their memories.
"Aaron was a good friend and colleague that I have known for 15 years. He was always respectable and sincere. We had many conversations about the difficulties we face as writers in the host countries. Aaron was so excited about his latest book that he was working on, and in the last meeting, he has mentioned he was about to complete it. I wish the evil of death allowed him to see the happiness of publishing it," noted writer Kaziwa Salih.
"He was a big warm-hearted man who had been through so much and accomplished so much making a home for his family in Canada," reflected director and novelist Keith Ross Leckie. 
Anneli Barrent said they worked together to edit Aaron's manuscript for the book and that he was open to feedback. "He was very respectful and understanding," she remembered.
Berhane's close friend Abel M. Gebreyesus shared his feelings with NCM, saying that Aaron's commitment towards supporting other exiled Eritrean journalists was admirable. 
"Life in Canada is demanding and with family commitments, it is not easy to help others," said Gebreyesus. "However, Aaron made this one of his priorities and had dedicated time to help others. That is how he inspires others to do similar initiatives. He inspires by what he does, not only by what he said."
Berhane's three children and his wife buried him in Toronto in a simple ceremony due to health restrictions. Aaron's eldest daughter Freweini Berhane publicly thanked everyone who gave their well wishes. She could not provide any more reflections, explaining the pain was still too fresh.
This story has been produced under NCM's mentoring program. Mentor: Amira Elghawaby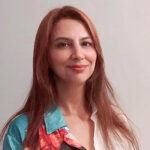 Arzu Yildiz graduated from Istanbul Bilgi University in TV Journalism Department and has worked as a journalist, editor and senior reporter. She has written critical pieces of investigative journalism about unresolved murder cases in the Southeast against Kurdish businessmen and illegal weapons supply to Syria. She has four books published and writes for New Canadian Media.