A year after being called "Canada's most racist city," Winnipeg is on its way to becoming more inclusive, and immigrants can be part of the solution.
"It is wonderful that very recently we are seeing more people speaking out against racism, but it hasn't gone away just yet," said Sheila North Wilson, grand chief of Manitoba Keewatinowi Okimakanak (MKO), an organization that represents northern First Nations in Manitoba.
A 2015 Maclean's article, titled "Welcome to Winnipeg: Where Canada's racism problem is at its worst," highlighted examples of violence and racism the Indigenous community in Winnipeg has faced.
According to the article, Manitoba and Saskatchewan "report the highest levels of racism in the country, often by a wide margin."
Nancy Macdonald, the article's author and a former Winnipeg resident, says Winnipeg's "racism problem" has improved.
Over the past year, conversations have sparked among politicians, Indigenous leaders and other community groups around racism in the Prairie city.
"New Canadians need to be taught as soon as they arrive about who Indigenous people are and how they've arrived to where we are now."
"Everything that's happened has happened not because of that article, but because of [Mayor] Brian Bowman who did something very brave," said Macdonald. "Rather than say this article was wrong, he chose to acknowledge the problems."
Moving towards solutions – and immigrants can play a role
Last month, Bowman declared 2016 as the Year of Reconciliation for Winnipeg, promising to work towards diversity and greater inclusion with the Indigenous community. Winnipeg has the largest Indigenous population in Canada, making up 11 per cent of the city's population, according to the City.
Bowman has committed to developing an Urban Aboriginal Accord to recognize Indigenous peoples' role in Canadian history and making diversity training for all civic employees mandatory.
"Over the last year, I believe we were able to reignite the public conversation and dialogue on racism and inclusion, and I believe we have been able to shift the tone," he said in a news release.
North Wilson said the city's efforts and ongoing dialogues are positive, but hopes they lead to long-term change.
She would like to see recommendations from the discussions be implemented into "real systemic changes" that deal with the realities of racism.
The key is education, and new immigrants can be part of the solution, she said.
"New Canadians need to be taught as soon as they arrive about who Indigenous people are and how they've arrived to where we are now," said North Wilson. "This includes leaning about the treaties, Indian Act, residential schools, the child welfare industry and the plight of missing and murdered Indigenous [people]."
"We were taught a very bad image of First Nations people."
She recommends immigrants visit the Treaty Relations Commission of Manitoba, Aboriginal Languages of Manitoba, and Neechi Commons as resources to learn more about Indigenous history. Another suggested resource is IRCOM (Immigrant and Refugee Community Organization of Manitoba).
Racism: a common bond
While she's experienced the most amount of racism in Winnipeg, North Wilson said the worst type of racism she's faced was in Brandon, the second largest city in Manitoba after Winnipeg.
Some immigrants said they also experience more extreme forms of racism in other parts of the country, and that in Winnipeg, racism towards immigrants is no different than in any other Canadian city.
"We were taught a very bad image of First Nations people," said Amanda Luong, a first-generation Chinese Canadian who was born in Winnipeg.
"For me, I faced more stereotypes, but I didn't feel discrimination as much as First Nations people."
In 2012, Luong moved to Vancouver, B.C. She would argue that immigrants face worse discrimination in the west-coast city.
"Racism is worse in Vancouver towards every minority group, especially with foreign ownership and Asian cultures," she said.
In Vancouver, Chinese immigrants have been blamed for high house prices over the past few years.
A study published by urban planner Andy Yan last year caused controversy over the demographics of who was buying houses in some of the city's affluent neighbourhoods. He suggested the majority of the homes in his study may have been bought by people newly arrived from China.
Brian Tang, another resident of Vancouver and former resident of Winnipeg, had the same sentiment about the target of racism in different cities.
"Conversely, it is important that we learn about the history and backgrounds of the new inhabitants to our lands."
"Here, it's Chinese people, Asian people. In Winnipeg, it's Aboriginal people, so it exists in both cities," he said.
A two-way street
North Wilson said that Indigenous people in Winnipeg not only face stereotyping but discrimination in daily tasks.
"Our people have a harder time at banks, rental agencies, stores, governments, police agencies, for example. Many in these and other sectors of society seem to disregard our people at first and treat them poorly," she said.
"You hardly see any of our Indigenous people working in these common places."
She adds that support from immigrant communities in the city's inclusion efforts should go two ways.
"Conversely, it is important that we learn about the history and backgrounds of the new inhabitants to our lands," she added.
As part of the City's efforts to reduce racism, Bowman has also promised to continue the support of private sponsorship for refugees in the event of a sponsorship breakdown, to work with other cities to address racism challenges, to visit every high school in Winnipeg to emphasize the importance of reconciliation and diversity, and to continue to welcome refugees.
The City of Winnipeg was not available for comment by deadline.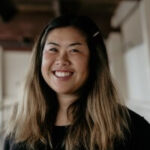 Freelancing by way of writing, photography and videography. Most recently, combined reporting and photography skillset to produce a multimedia exhibition at the Nikkei National Museum.