For a week, energy was buzzing at Toronto's Sobeys Stadium, and nothing could stop it. Not even the wind, not the rain, not the lost hopes when Felix Auger-Aliassime, Canada's top player right now, crashed out in the first round to Australia's Max Purcell.
The next day, the crowd showed up, this time to support another Canadian, long-time fan favourite Milos Raonic, who is attempting to come back to the circuit after a two-year hiatus.
"Let's go, Milos," echoed the chants, in the same melodic tune that people can expect to hear sung in unison to at any Toronto Raptors game at the Scotiabank Arena. Unfortunately, Raonic was not his vintage self – the one who earlier in the tournament defeated top-10 player Frances Tiafoe – and made his exit in the Round of 16 against another American, Mackenzie McDonald.
On the same day, more than 500 kilometres away in Montréal, Leylah Fernandez, the 2021 US Open runner-up and one of the most promising Canadian players of recent times, was battling against Danielle Collins on Centre Court. Collins prevailed, ending the local hopes of having a Canadian player reach the quarter-finals.
Not all is bad news for Canadian tennis, though.
The men's team is the reigning Davis Cup champion, and, in many tournaments, players are making waves and winning titles, reigniting hope in a nation that is host to the second-oldest tournament–only Wimbledon surpasses the Canadian Open in terms of age – but that, after the Open Era, has witnessed other countries dominate the headlines.
What do these tennis stars have in common?
There is something that Felix Auger-Aliassime, Milos Raonic, and Leylah Fernandez have in common, together with other leading stars like Denis Shapovalov, Bianca Andreescu, and Daniel Nestor, who even though retired, is considered Canada's most successful tennis player. They are all, in one way or another, linked to families born in a different country that chose to make Canada home.
READ: Top athletes eligible to immigrate to Canada under self-employed category
Auger-Aliassime's father, Sam Aliassime, was born in Togo, where he developed his love for the game and eventually became a tennis coach. "There was no Internet to look up tips. So when French cooperants came to Togo on holiday, I'd get a few French tennis magazines with some coaching advice. That's how I prepared for my lessons," Alliassime told Tennis Canada in a poignant interview.
Along the same line, Denis Shapovalov's mother was also a tennis coach and player who represented the USSR before fleeing to Israel as the Soviet Union was collapsing. It was there, in Tel Aviv, that Shapovalov was born before the family relocated to Vaughan, a suburb of Toronto.
Co-starring with Auger-Aliassime and Shapovalov in the Davis Cup-winning team was Vasek Pospisil. Born in Vernon, British Columbia, Pospisil's parents escaped Czechoslovakia's communist regime and worked long hours for meager wages in north Austria before they were able to move to Canada. "My dad packed the car, they said goodbye to the rest of the family and wondered whether they would ever see each other again," Pospisil said once, in an interview for The Independent. "They had nothing other than what they had with them."
War forced a move to Canada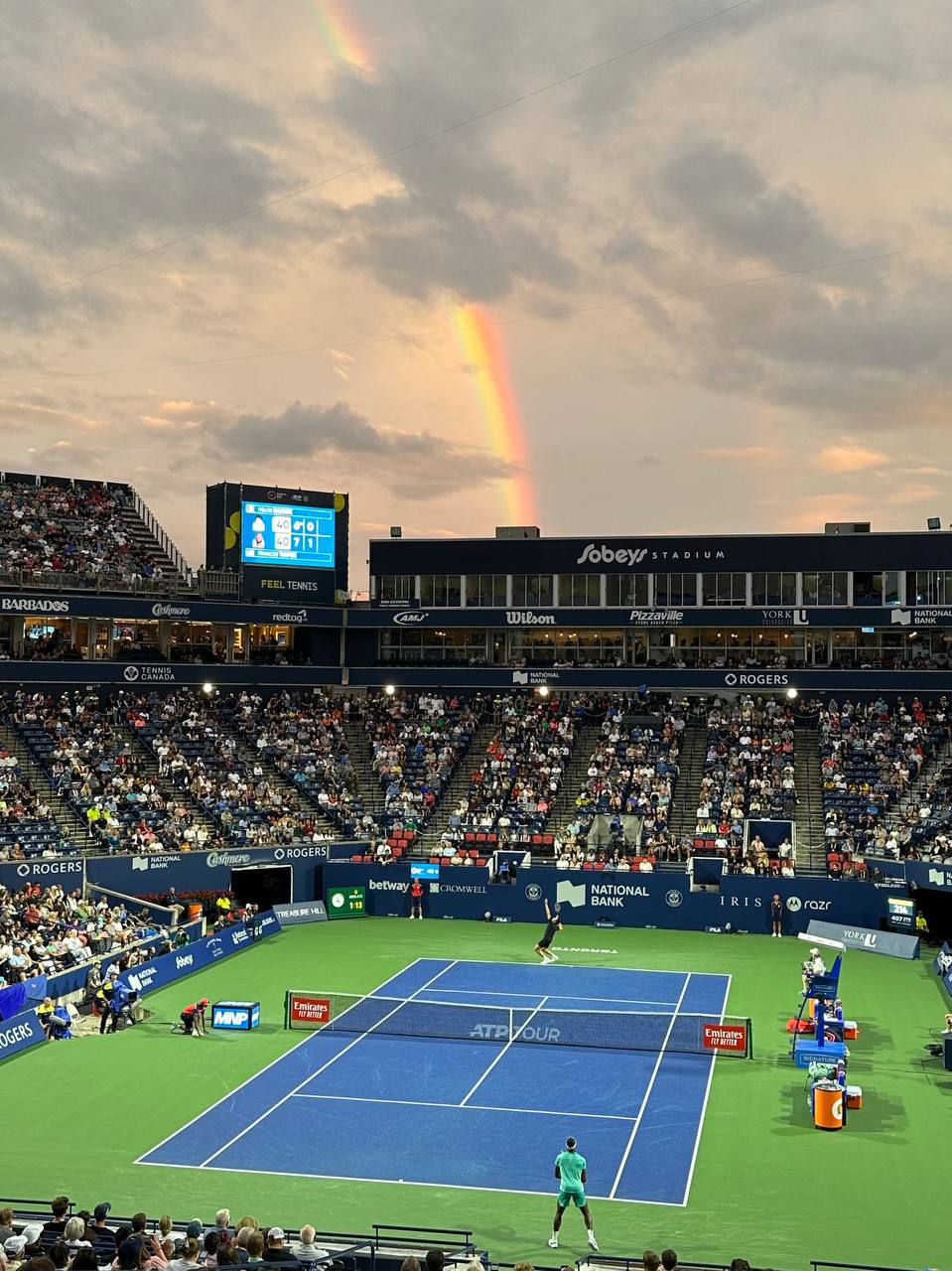 I remember being present at the Air Canada Centre – as it was known back in 2011 – and watching Milos Raonic play against his childhood idol Pete Sampras. It was when Raonic was an emerging star, before he became the third-best player in the world, and before he played the Wimbledon final against Andy Murray.
Raonic was born in Podgorica, Montenegro, back when it was Titograd, a city in the now-extinct Yugoslavia. Many prominent athletes have been born in the region–including tennis legend Novak Djokovic and soccer Ballon d'Or Luka Modric – but when Raonic was a kid, the ethnic conflict forced many people to flee. His parents, both engineers, settled in Canada, and Raonic grew up in Thornhill, Ontario.
At that match, during one of the breaks, two teenagers played a song they had composed for Milos Raonic. The lyrics outlined how he had inspired them and made tennis popular in Canada, something that he has been widely credited with. In addition, Raonic has become a positive force in Canadian society through the Milos Raonic Foundation, which supports kids who are born in disadvantageous conditions.
And, 12 years after that match at the Air Canada Centre, as the crowd echoed his name in the stands at Sobeys Stadium, in what could be his last professional match on home soil, his story came full circle.
It was an unexpected time – one where the old and the new generations converged, showcasing, on the tennis court, the diversity of Canada, a convergence of stories from all walks of life who for many different reasons ended up here, and expanded the definition of what it means to be Canadian.
Perhaps Sam Aliassime, Felix Auger-Aliassime's father, said it better, when he told Tennis Canada about his son's impact on Black Canadians who aspired to be professional tennis players. He said that while Felix was certainly an example and an inspiration for many, it has been the inclusiveness of the tennis world in the country that made him and his son's dream real.
"As a Togolese man who came to Canada, I was welcomed," adding, "Sometimes I wonder if I'm Black or not. In my mind, I'm Canadian, and I don't see the difference."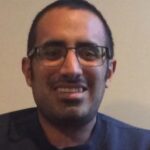 Javier Ortega-Araiza has multiple global experiences as a storyteller and social entrepreneur having travelled to over 30 countries. Now based in Toronto, he is a published author in both English and Spanish."