Read Part 1 of our Ethnic Media Analysis here. 
The disproportionate impact of COVID-19 on immigrants and racialized Canadians has been at the centre of ethnic media coverage from May to late November, but the high infection rates in the Peel region have recently triggered a controversy, with ethnic and mainstream outlets disputing the role of culture vs. economics and structural inequities in the spread of the virus.
The fact that immigrants and racialized Canadians are bearing the brunt of the pandemic in terms of health outcomes came across very strongly and unequivocally in media coverage in the analyzed period.
Multiple outlets cited data releases from Toronto Public Health, which consistently showed that visible minorities, especially Blacks, suffered higher COVID-19 infection rates. Another piece of research suggested that Black, South Asian and Indigenous Canadians were far more likely than white Canadians to have multiple medical conditions, putting them at higher risk of severe outcomes from COVID-19. 
Calls for a systematic collection of race-based data of COVID-19 patients were widely reported, but a dissenting voice was recorded, too, expressing concern that such data "could inadvertently legitimize biological understandings of race" and create more scope to arrive at "racist responses to a pandemic" than to address social vulnerabilities. 
Ethnic media also extensively quoted reports by the non-profit research organization ICES, whose September release showed that although immigrants and refugees accounted for only 25 per cent of those tested for COVID-19 between January and June, they accounted for 43.5 per cent of all positive cases.
The role of culture appeared to enter the debate in connection with higher infection rates in the Peel region.
Brampton and Peel region as COVID-19 hotspots
The Peel region and the city of Brampton, home to a large South Asian community, have been in the spotlight on account of higher COVID-19 infection rates roughly since June, but the issue received extra attention in connection to the mid-November festivals of Diwali and Bandi Chhor Diwas, with multiple reports of illegal social gatherings, including fines issued to two Sikh temples where large gatherings happened in the parking lots.
In the run-up to the celebrations, mayors of Brampton and the neighbouring Mississauga had identified large social meetings as major sources of COVID-19 spread, and several ethnic media outlets carried appeals to the South Asian community to follow social distancing rules and celebrate with household members only.
Some of the finger-pointing regarding spread came from within the community. Yet in October, a radio station was taking calls from the Punjabi community reporting risky behaviours at stores and places of worship. An editorial published one day before Diwali argued that Brampton Mayor Patrick Brown has downplayed illegal social gatherings despite his city's "reputation for parties" during the pandemic. A similar sentiment about Brampton being a "party town" was expressed in an opinion piece later in November.
But the bulk of the outlets pushed back against this rhetoric, calling out the racist undertones in some of the reporting, especially in mainstream media. One outlet cited a tweet from a resident who said Brampton was "a diverse and rapidly growing working-class town people laugh at, with a hint of racism" even though many Bramptonians are essential workers who "keep working and dying doing the jobs no one else wants."
Ethnic media also criticized mainstream coverage of the situation in Brampton for overlooking the city's neglected health care sector and the fact that many residents have front-line jobs. A TV station quoted a tweet from Dr. Naheed Dosani, that "continually blaming Brown people in Brampton for rising #COVID19 cases is unnerving & racist. Instead of learning how people's vulnerabilities are guided by their circumstances (multi-generational households, poverty & employment), we lay blame."
Mayor Patrick Brown was repeatedly cited defending Brampton residents as the "unsung heroes" of the pandemic: essential workers employed in food processing and logistics, often living in overcrowded, multigenerational households, who can't afford to stay home and have no means to self-isolate when needed. A radio program cited Brampton councilors as saying they had come across houses with up to 25 international students living in them. A TV program featured Brampton as a warehouse hub and cited a local truck driver who said many truck operators stay in their vehicles because they are afraid to come near their families.
Another explanation provided for the high infection rates in Peel was the pre-existing underfunding of the region's health care. Investments in new hospital beds and a new isolation centre announced in November were therefore praised as steps in the right direction.
Working on the front lines
Strong representation of minorities and immigrants among workers in essential services was, in fact, stressed throughout the monitored period across various outlets in the sample. As it was argued, it is those, mostly low-paying jobs that put immigrants at greater risk of contracting COVID-19.
An editorial about the reopening of the Cargill meat processing plant in Alberta, where 80 per cent of the union-represented staff were foreign workers from the Philippines, read, "we cannot help but wonder if our foreign workers in Canada are literally being led to the slaughter."
Personal support workers (PSW) at long-term care homes were in the spotlight as the "backbone of health care," but "bottom of the power structure." As it was pointed out, many PSWs at long-term care homes, which were epicentres of COVID-19 outbreaks during the first wave of the pandemic, had no option but to risk their health and lives by working without proper protective equipment.
One Haitian diaspora newspaper in Quebec devoted significant coverage to the issue of asylum seekers working in pandemic "hotspots" and also covered the under-representation of Black health care workers in light of the mental health problems affecting their community during the pandemic.
The plight of asylum seekers who volunteered at long-term care homes or in other front-line jobs, putting their lives at stake without any assurance they would be granted residence status, was highlighted by several outlets. 
Stress was also put on the positive contributions these workers were making in the fight against the pandemic. One outlet devoted an editorial to honouring "Filipino front-line service workers" who "keep us clean, well-fed, safe and healthy."
A sense of pride in the positive contributions of immigrant communities could be detected in numerous stories about the Sikh, Muslim and Hindu COVID-19 Task Forces, formed to create more awareness about the COVID-19 pandemic among the South Asian community. Also featured were Sikh doctors and RCMP officers shaving their beards in order to be able to wear face masks properly and to keep serving the community. Another outlet highlighted the Confederation of Toronto Chinese Canadian Organizations' positive role in the debate on mask-wearing and its donations of personal protective equipment to nursing homes.
The important role of ethnic media in communicating the government's policies to their communities was also stressed, along with regret that government support for these outlets was insufficient. 
Racism towards Asian Canadians
Another strong thread in the analyzed sample was that of racism towards Asian Canadians related to the Chinese origins of the novel coronavirus and around the issue of mask wearing. Ethnic media based in British Columbia reported on spikes in hate crimes targeting the Asian community, whether of Chinese, Korean or Japanese descent.
Various Chinese publications reported that many Asian Canadians who had been wearing face masks before these were officially recommended by Canada's Chief Public Health Officer had been experiencing abuse ("discrimination and even aggressive behaviour"; "scrutinized, ridiculed and abused"; "treated as aliens").
Apart from drawing attention to discrimination, some reports reflected a sense of division, an "us" and "them" dynamic between Asian Canadians and white Canadians. In narration, distinction was made between "the Chinese" and "Canadians" or between "locals" and "aliens."
In September, at least one outlet cited a sweeping crowdsourcing survey by Statistics Canada, where 28 per cent of respondents said they had received unequal treatment during the pandemic, with Chinese, Korean, South Asian, and African Canadians experiencing "twice as much discrimination as white respondents."
Mainstream coverage
In Toronto Star coverage from May to mid-November, 47 pieces (articles, opinion pieces and letters to the editor) were identified that highlighted COVID-19 hotspots, high-risk populations and comparative data showing higher rates of infections among certain geographies and demographics compared to others. The coverage was quite nuanced and explored these issues from various angles including both economic and cultural dimensions.
As in ethnic media, a lot of attention was devoted to the issue of collecting racial data and addressing the vulnerability of ethnic and racial minorities in terms of health pre-conditions and circumstances. Several articles talked about frontline workers and how precarious their situation was due to being over-exposed to COVID-19. 
In relation to religion, multiple articles emphasized the need to hold various religious celebrations online, and discussed the impacts of the pandemic on the religious communities ability to raise donations during this critical period.
In November alone, several reports published in the Canadian mainstream media gave voice to the fiery debate about the role of culture vs. economics among the causes of the high rates of COVID-19 transmission among visible minorities in communities with high proportions of newcomers, MIREMS has noted.
Particular controversy emerged when a pre-Diwali article in Toronto Star cited South Asian physicians as saying that "many well publicized COVID-19 outbreaks in Canada have been associated with South Asian events, such as weddings." Together with the prevalence of "public-facing professions" and financial instability among newcomers, the authors stated these cultural factors resulted in a greater spread of the virus.
Racism against people of Eastern Asian descent was also a very prominent topic in the Star coverage, along with anti-racism campaigns at various levels of government. Several articles including an editorial also addressed hate crimes committed in recent months against members of religious communities, including Muslims and Jews. 
The findings of an Angus Reid survey on July 22, 2020 about the rising incidents of racism against Asians were also emphasized, as well as an equally important survey from Environics Institute reflecting a growing concern among Canadians about the spike in racism against Black and Chinese communities in Canada ("Racism a problem, Canadians agree," Oct 24, 2020).
A database search among Postmedia publications using the words "minorities" and "Covid-19" revealed that the theme received extensive coverage, but the majority of this coverage revolved around the U.S. Vice-President elect Kamala Harris and COVID-19. 
One National Post story that resonated well across the country and was carried by about 20 publications both online and in print was  headlined "COVID-19 downturn hits visible minorities harder than white people: data." The story was based on a Statistics Canada race-based report that showed South Asian and Chinese Canadians were disproportionately affected by the pandemic-induced economic downturn, charting significantly higher unemployment rates than other visible and non-visible minority groups.
Insight from MIREMS media monitoring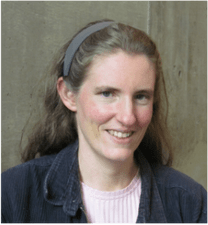 According to Silke Reichrath, Editor-in-Chief at MIREMS, throughout the pandemic, ethnic media have been fighting a battle on three fronts. "One against the virus, including the fight against disinformation and disconnect between government and the governed; the other against polarized accusations from the mainstream of culture being the driver of pandemic spread; and a third against relative neglect in the distribution of government resources to offset pandemic revenue losses."
Meanwhile, ethnic media have been "instrumental in highlighting community initiatives to counteract the pandemic spread and in giving voice to grassroots opinions," as well as "highly influential in translating public health and political messaging into community languages." They also relied on community experts to explain the messaging in culturally appropriate ways. 
The government should, therefore, recognize "how influential this channel can be in the fight against social media disinformation" and remedy the chronic lack of funding, which has been exacerbated by COVID-19, Reichrath commented. 
"The pandemic has disproportionately impacted marginalized communities, so the outreach to them should also be disproportionately resourced," she stressed, pointing out that wage or rent subsidies and COVID-19 related advertising dollars have not reached most small media outlets.
Commentary from the NCM Collective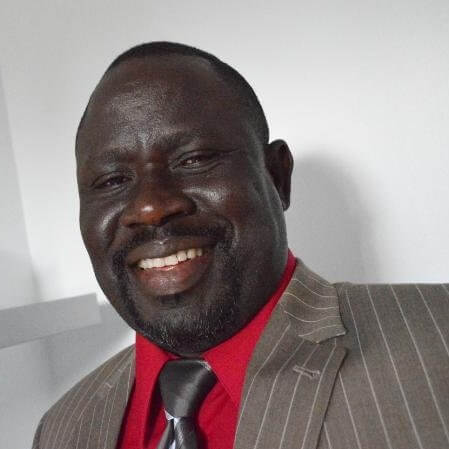 Tunde Asaju (Nigerian): Religion plays a very important part in the lives of many Africans home and abroad, and the most strident forms of skepticism about the safety of the COVID-19 vaccine have come from some religious figures with significant following. 
A statement by South Africa's Chief Justice Mogoeng Mogoeng, an outspoken Christian who called the COVID-19 vaccine a "satanic agenda," was quoted in a CTV news report on Dec. 1. Mogoeng warned that Africans should not be forced to take the vaccine. His statement buys into an initial scare that Africans might be used as guinea pigs in the initial trials. There is no evidence to back this fear.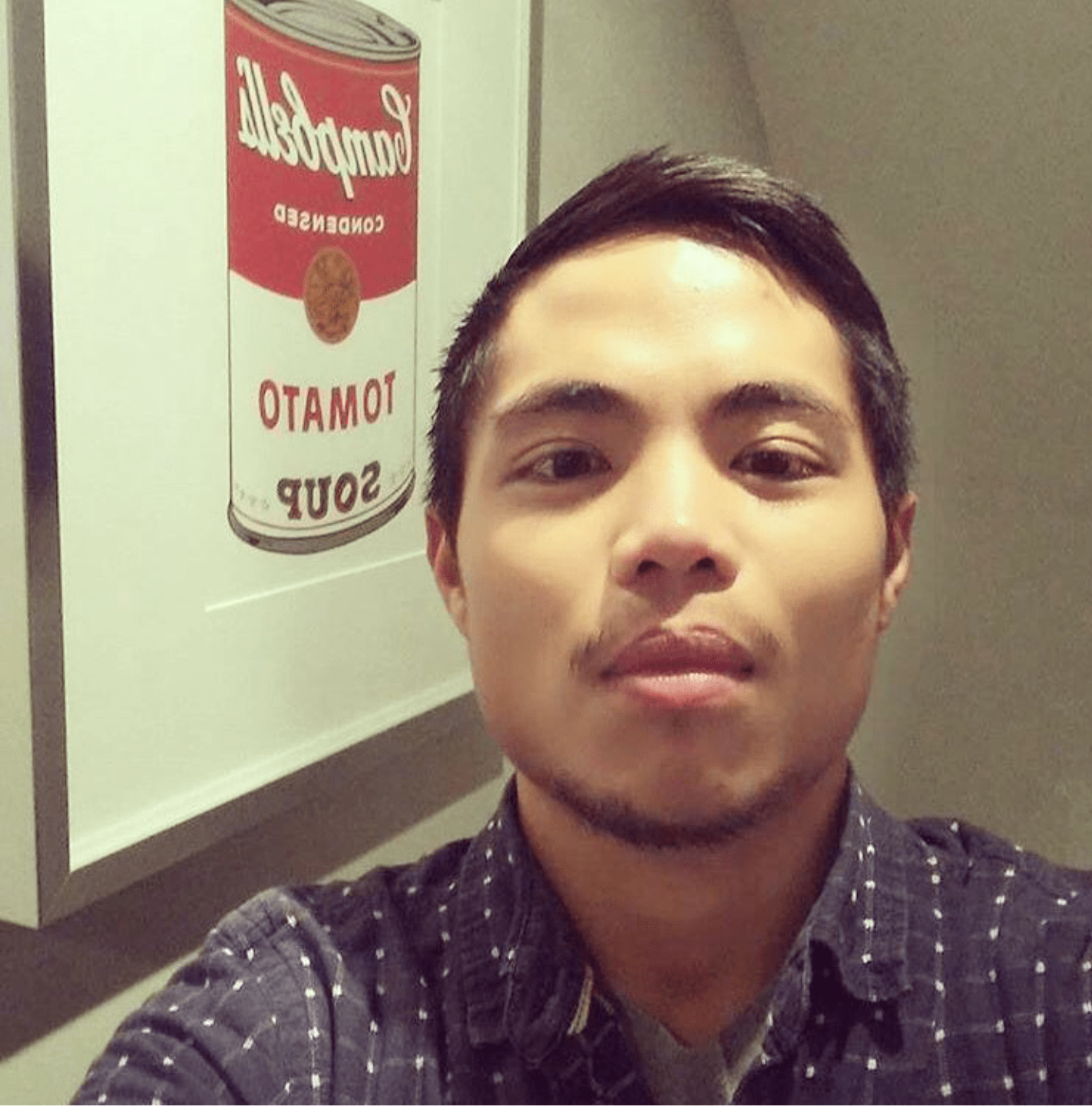 Christopher Chanco (Filipino): Many Filipino-Canadians work in low-wage sectors vulnerable to exposure to the virus. As mentioned above, the ethnic press has devoted coverage to the stories of those working in the healthcare sector: as nurses, caregivers, doctors or assistants in elderly care homes. 
While the mainstream press has carried out similar coverage on Filipino migrant workers, they tend to be represented as victims. By contrast, diaspora publications have highlighted their agency as well as tensions within the Filipino community on social media, for example, over a hotel worker's comment on the government's response to the pandemic. The Philippine Reporter and Philippine Canadian News have both carried several articles on migrant Filipino workers, including labour organising among caregivers and trade unionists at the Cargill plant.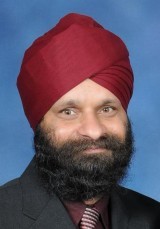 Surjit Flora (Punjabi): The case of Brampton illustrates disengagement of the federal, provincial and local governments, as well as the mainstream media from the realities of life there. Isn't it amazing that this city would have fewer testing facilities than other Canadian cities, even fewer than its cousins Mississauga and North York? The vast majority of Brampton's people of colour do jobs where it is impossible to maintain safety. Brampton has the highest number of truck drivers and taxi drivers in Canada. The percentage of workers in warehouses is much higher in Brampton than in the rest of Canada. Over the past 10 years, Brampton has emerged as Canada's logistics hub. Isn't it weird that the front line workers who risked their lives due to COVID-19 are being hailed all over Canada, but in Brampton they are being targeted?
Tazeen Inam (Urdu): The Pakistani community mostly adhered to the protocols of COVID-19. The holy month of Ramadan started in the last week of April, right after lockdown. Instead of spending evenings at the mosques and make-shift mosques, most of the religious gatherings and sermons were attended at homes via Zoom. Other festivals like two Eids and the mourning month of Moharram occurred during lockdown, and there were no reports of any gatherings that exceeded the limit. The weekly Islamic educational classes for adults and children took place online as well. Weekly Friday prayers have been limited in number, and social distancing and hygiene processes are being followed to date.
The Pakistani community didn't face discrimination at large, however, the disease like any other is considered a stigma. Selective lack of social responsibility has been observed, resulting in conservative behaviour in terms of sharing knowledge of positive cases. Slow adoption of the protocol, has been bashed as "careless." Ethnic media is playing its due role in translating and illuminating its audience with views of parliamentarians from the community.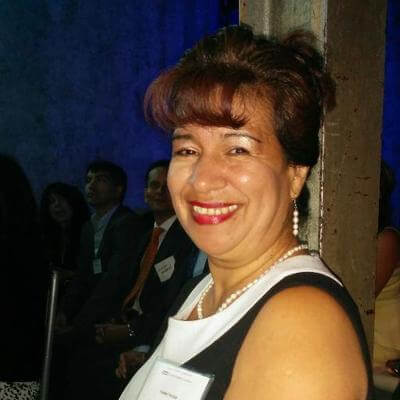 Isabel Inclan (Hispanic community): Ethnic media directed at Spanish-speaking people continue to cover the pandemic from an informational angle without entering into the analysis regarding the racialization of the pandemic. Many Hispanics with precarious immigration status are known to work in construction and cleaning, two of the high-risk sectors for contracting COVID-19. 
Hispanic coverage of the pandemic is more focused on an awareness and prevention campaign — supported by government advertising in some cases. The Hispanic media, in general, do not provide information on how the pandemic is affecting this community, except when specific events occur, such as the temporary farmworker Gabriel Flores (Mexico), who won a lawsuit against the Ontario farm where he worked and where he contracted COVID-19.
Marcus Medford (Caribbean): The Carribean press in Canada devoted quite a lot of coverage to how racialized Canadians were faring during the pandemic. For example, there was an article about the American Medical Association declaring racism as a public health threat. It touched on the harm caused by racism and unconscious bias within medical research and health care as well as working to prevent the influence of bias in health technology. Another one was about the disproportionate effect on the Black community, but it seemed to be written by an American or using American data.
In mainstream media, CBC's The Current is one of the only outlets I've seen with coverage of how the pandemic has affected migrant workers. The coverage has dealt with the financial ramifications of the pandemic, the poor living conditions, the rights of migrant workers, and the rate of COVID-19 infection in migrant workers and at specific facilities. I haven't seen much media coverage about racism in medicine (under prescribing medications to POC, incorrect or missed diagnosis') but I have seen it mentioned by racialized Twitter users. I'm surprised there hasn't been more written about this. As mentioned in the piece above and by my colleagues here, there has been a lot of coverage in the mainstream media about the overlap and correlation between neighbourhoods and ethnic groups with high infection rates and people's socioeconomic status. 
Shan Qiao (Chinese community): When we talk about the Chinese community, we have to be very specific on their subgroups, such as mainland Chinese, Hong Kongese and Taiwanese, who are extremely polarized politically. While mainstream media still focus on issues such as discrimination against East Asian people, a more recent act of vandalization of the Hong Kong cafeteria Pepper Wok highlighted the divisions within the community. Pepper Wok was targeted by hundreds of online posts, Mandarin online news and WeChat messages calling Mandarin speakers to boycott the restaurant after it posted a mask-wearing note citing the "Wuhan virus." At the same time, it has received surging support on its Facebook page by people mainly from Hong Kong.
Stories such as inequality, COVID hotspots, frontline workers haven't been popular topics for original coverage by Chinese media, other than being translated from mainstream media's English copy. Instead, Chinese media pays great attention to Beijing's peculiar and changing rules that regulate how overseas Chinese citizens return home. Since the stabilization of its pandemic control, the Chinese government keeps increasing requirements to prevent its diasporas from bringing the virus. Going home for overseas Chinese and visa students has never been so difficult. On the other hand, Chinese media don't challenge Beijing's policies because they worry that there will be consequences, starting from being banned on WeChat.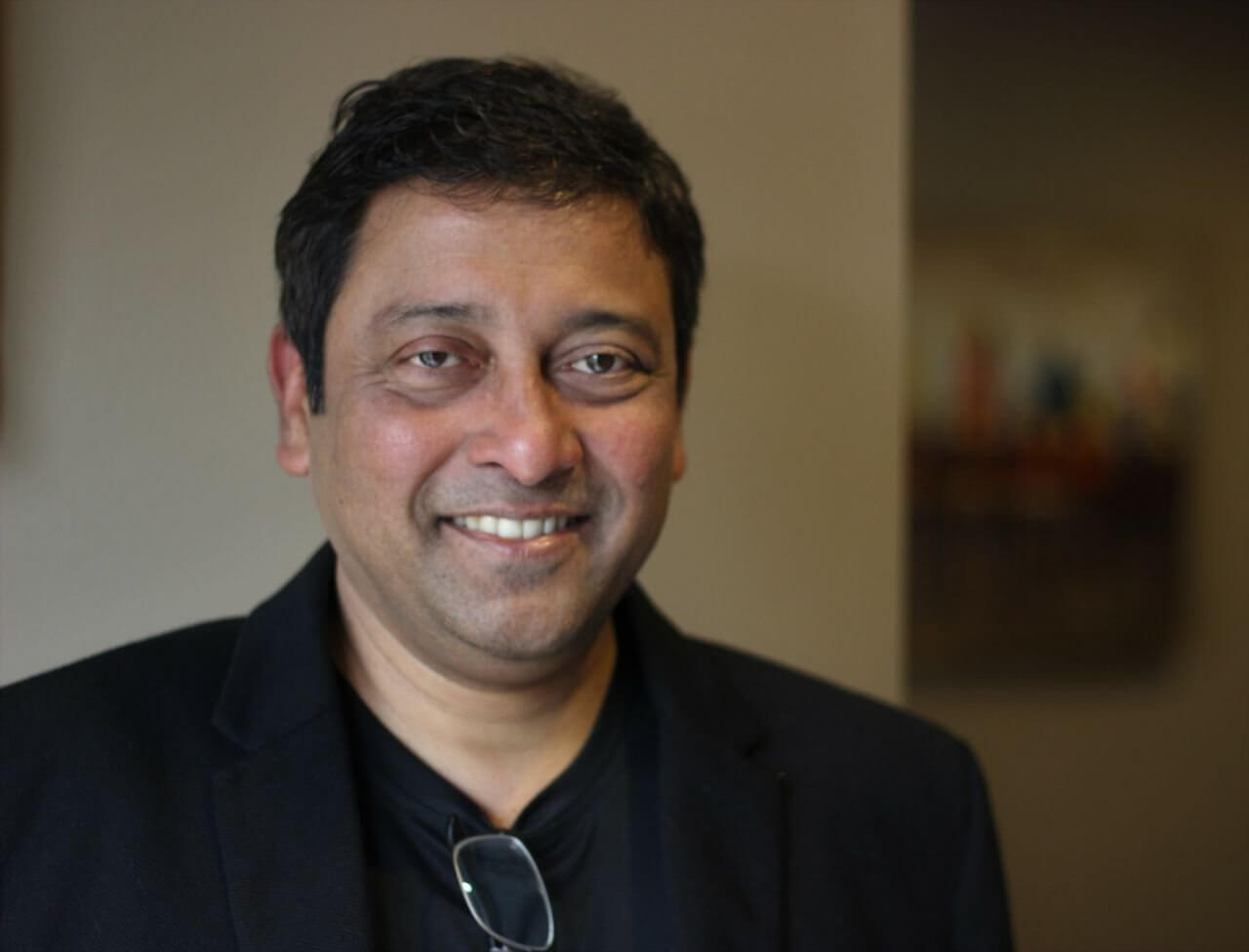 Pradip Rodrigues (South Asian): Overall, politicians have been struggling to explain high COVID-19 numbers in predominantly South Asian neighborhoods without it being seen as racism. Whether it is northeast Brampton or northeast Calgary, areas with high numbers of COVID-19 cases happen to have large South Asian populations. And the story is the same across the nation. 
Some reporters and activists explain this phenomenon by pointing to a housing crisis and the fact that a large number of frontline workers happen to be racialized Canadians, refugees and international students. Others point to overcrowding in illegal basement apartments, which is an alarming problem in the Peel region. Multi-generational homes and rental houses, illegal basements cramped with international students at the mercy of unscrupulous landlords, are being highlighted in the course of COVID-19 coverage.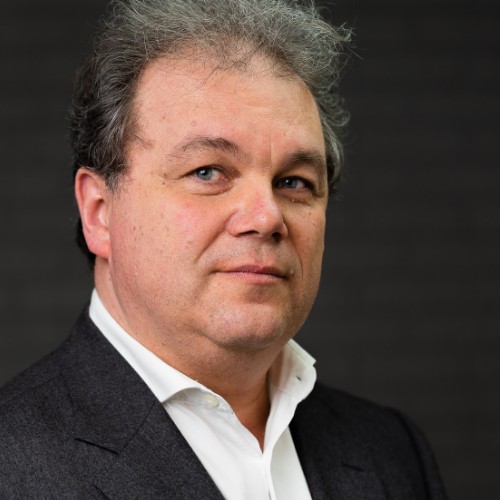 Vladimir Umnov (Russian): In Canada, there are no particular problems with discrimination against Russian-speaking minorities during COVID-19. According to Russian language media, Russians, Ukrainians, Belarusians, etc. are not visible minorities. We position ourselves as whites. Therefore, Russian media don't discuss "sacrifices of immigrants" a lot. They continue to criticize the government's anti-COVID activities, without focusing on the Russian-speaking minority. However, racial prejudice can be discerned in some Russian media, which advise readers to avoid areas where Chinese, Indian, and Pakistani communities are based. The advice not to visit these areas is connected with the notion that the virus is more prevalent there.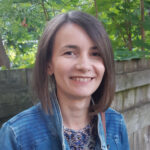 Alicja Minda is an NCM journalist, editor and researcher with extensive experience covering business and economy as well as global affairs. She has worked as Canada correspondent for the Polish Press Agency. In her free time, she is volunteering with Editors Canada as editor-in-chief of the Editors Toronto official blog, BoldFace.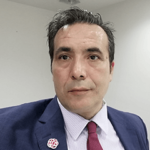 Naser Miftari is an independent media researcher. His broad area of interest is in political theory and his research focus is on the future of public broadcasting, media governance and political economy of communication. For more than ten years he was a writer and editor for Koha Ditore one of leading newspapers in South East Europe. He is an active contributor in media research studies and has also taught graduate and undergraduate courses in media and political science at colleges and universities in United States and South East Europe. More recently he served as a contributor on global journalism issues with the Toronto-based Canadian Journalists for Freedom of Expression (CJFE) and in 2016 he was a research fellow at King's College in New York.