Every day, when he hears his supervisor's phone ring, Ricardo (an assumed name) panics. He's not afraid of being scolded or yelled at, or of not qualifying for the weekly bonus, even if it is a meagre raise.
The reason he shakes and fumbles with the wooden boards he needs to carry to yet another basement is the question continually in his head: Has there been another incident? 
A phone call to Ricardo's workplace — which today is the renovation of a school in Oshawa, Ontario — means somebody has likely complained or has been injured, and there will be more inspectors dropping by. If the confrontation gets out of hand, it is likely the police will show up. 
But what if the police show up and demand to see everybody's Social Insurance Number (SIN) and he's not as lucky as he was last time, or the time prior, when he and two mates hid inside the manager's car?
There are many cliques in the construction trade, more often than not segregated by language. But when the sirens blare, there are only two tribes: those with papers and those without. The former stay steady, pretending all is well; the latter run for their lives because they know it is not. 
"It is funny and at the same time scary," Ricardo says, "because any day could be my last one. And I just don't know what that would be like. I'm already…so Canadian. My friends are here; my money is here. I love my job, believe it or not. I've found my brothers in this job. What am I supposed to do to show it?"
A different world
In 1973, Pierre Elliott Trudeau created an amnesty program which allowed for non-Canadian citizens in the country illegally to regularize their status and eventually obtain citizenship. 
"What we're really saying is, look, if you're here in Canada, and you're generally getting along O.K., we're going to let you stay, and we're not going to ask how you got here," said J.E. McKenna, who was in charge of the program, according to the original New York Times quote.
Trudeau Sr.'s measures, and his subsequent Immigration Act of 1976, were a complete change of direction from Canada's previous discriminatory immigration practices, which included the Chinese Exclusion Act of 1923 and the refusal to permit the resettlement of numerous Jewish refugees fleeing Nazi Germany. 
Measures like these helped many people like Lucia (an assumed name), who is also using a pseudonym to protect her privacy, for instance, who was born in Managua, the capital of Nicaragua, regularize their status and make something of themselves in the country without the fear of being deported.
Born in a country she describes as a place where there's "always a dictatorship or a coup d'état," she relished at the opportunity to visit Canada.
Until then, she had never even considered deviating from her original plan, which had been to visit her family in Miami and look for a job in one of the burgeoning businesses of Little Havana. 
"I was up for doing anything," she says.
"Cleaning tables, waitressing, cleaning stores — it didn't matter. I just longed to be a part of a different world than the one I was born into." 
But life had something else in mind, as it often does, and after falling in love with an American man looking to avoid being drafted to the Vietnam war, she found herself eloping and heading to Canada. Together, they were certain they could figure things out. 
After a difficult period of homelessness and adjusting to the snow — particularly dreadful coming from a tropical paradise, she remembers, they were eventually able to turn their luck around into a seven-figure business with over $2 million in annual turnover.
Fear, paranoia
Today, however, opportunities like that are scant.
According to the Migrant Rights Network, "Canada (has) doubled its rejections of permanent residence applications under humanitarian grounds, from 35 per cent in 2019 to nearly 70 per cent in early 2021."
While the reasons vary, this anti-immigrant stance can generally be traced to a post-9/11 climate of fear and paranoia which has redefined security measures and immigration systems.
Here in Canada, the election of Stephen Harper as the 22nd Prime Minister from 2006 to 2015 ushered in a "darker and more exclusive" immigration climate reflected in policies such as the "safe country" denomination and a no-fly list banning immigrants from certain countries, according to the Broadbent Institute, an independent, non-partisan progressive think-tank.
As a result, the Canadian admission process became that much more difficult, increasing the gap between those who Parliament considered desirable immigrants and those who it did not.
The result, of course, was not that people suddenly stopped immigrating to Canada, but that they did it without the support of the government. And just like that, many, like Ricardo, were suddenly deemed 'illegal.'
Judging from the latest reports, including one from the Council on Foreign Relations, there might be between 200,000 and 500,000 undocumented people living in the country, including asylum seekers being held at irregular crossing points like Roxham Road, which was in the spotlight in 2019. (After the pandemic-related ban of 2020, the crossing has now reopened to asylum seekers.)
Opportunity to work
Inside Ricardo's passport is a tourist visa which firmly states that employment is prohibited.
But when he talks about his dreams, about starting a business and raising a family — about bringing his future children up in a place where they don't dream about running away — it's clear why he decided to gamble with fate and stay in the country illegally: the hopes of avoiding deportation long enough to eventually obtain permanent residence become less abhorrent than the prospect of being sent back to a place that a piece of paper calls home but which the heart does not.
Lucia was fortunate to not have had to make that choice, as she was given an opportunity to regularize her status thanks to Trudeau Sr.'s inclusive immigration policies, which would in turn open doors for her and her partner to seek work and gradually build the foundation of their life in Canada.
Today, her company has become a place of hope for her employees.
"We have always looked at the story of those we hire," she says. "Because we know that, for some people, we might be the only door. And we remember what it was like." 
Job vacancies
Following a hard lockdown and closed-border stance which severely impacted the country's economy, the doors of Canada have been gradually reopening.
According to Statistics Canada, "At the beginning of September, Canadian employers were seeking to fill more than 1 million job vacancies, 450,000 more than in the third quarter of 2019." 
Like Ricardo and Lucia, undocumented people are more than willing to fill those vacancies and be part of this country. As the Migrant Workers Centre reports, "many have contributed to the Canadian economy for years, filling labour market shortages, and allowing migrant workers to regularize their status will strengthen Canada's economy by ensuring they can contribute to our country without facing added stress and insecurity created by their lack of immigration status."
---
Editor's note: Professional and ethical journalism guidelines state that all claims must be corroborated and backed up by evidence and credible sources who are clearly identified. However, this isn't always possible to do when security and safety issues, for instance, are at play. Please, take a look at this guide published by NCM to learn more about the ethics behind naming sources and using anonymous ones.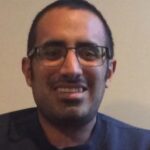 Javier Ortega-Araiza has multiple global experiences as a storyteller and social entrepreneur having travelled to over 30 countries. Now based in Toronto, he is a published author in both English and Spanish."