In previous weeks, through our partnership with Mexico-based El Pueblo, we discussed the Express Entry program, which is one of the main avenues to immigrate to Canada. Canada is actively looking for talent, and step by step, it continues its quest to position itself as the top destination for professionals looking to boost their careers and their quality of life. 
Based on this, the federal government has developed streamlined processes with the goal of attracting those talents that are more akin to Canada's needs. 
The Express Entry consists of three primary programs, with each of them having an orientation to different targets. The determination of eligibility goes hand-in-hand with the country's needs in order to strengthen its workforce in specific or strategic industries or positions that have been deemed of national interest. 
Here is a simple explanation of these programs. 
Federal Skilled Worker Program
This program is oriented toward professionals that have qualified work experience across different fields, according to the National Occupation Classification System (NOC). 
NOC level 0: Managerial jobs. Here, it is important to note that the word "management" does not exclusively refer to leadership jobs within the department of a major corporation. This level also applies, for example, to restaurant managers, mining operation managers, or to fishing boat captains. What matters is that the person has had the managerial experience previously and plans to do the same upon arrival to Canada. 
NOC level A: Professional jobs. In this category, we find those professionals that generally require a specific professional title to perform their duties like doctors, lawyers, dentists, or architects, for example. 
NOC level B: Technical jobs and skilled trades. In this category, we can find skilled trades and labour jobs that might require a particular certificate or specialized training, regardless of whether this training was undertaken at a university or college. In fact, most of the time, it is not. Professions that qualify under this category can be chefs, plumbers, and electricians, among others. 
If your occupation falls along these lines, it is possible that you can apply for Canadian permanent residency through the Federal Skilled Workers Program. It is important to note that the program has additional requirements that need to be fulfilled in order to qualify. 
Also, it is necessary to have at least one year of work experience in the selected field. This must be paid work and must have been continuous for at least one year. By fulfilling these pre-requisites, it is possible to pass the professional experience filter of the application. 
The Federal Skilled Worker Program has two additional filters. One of them is the English Language Test. The two official exams for the Express Entry program are IELTS and CELPIP. The results you obtain on either of these tests will play a critical role in deciding the success of your application. 
Last but not least, since it is an application that concerns particular professions that need training, there is an educational requirement that needs to be met. If your educational credentials were obtained outside of Canada, you must do a validation of these studies through a certifying agency, which will approve the legitimacy of the diploma so that it can be valid for your application. Ideally, it is recommended that the degree obtained matches the profession that the applicant is aiming to perform upon arrival. 
Federal Skilled Trades Program
Given Canada's urgent need to keep developing its infrastructure, there are many trades that are in high demand, so the federal government has decided to intensify the recruitment of prospective immigrants who could work in those fields. 
Once again, these trades can be found in the NOC list.
The trades that could help you immigrate to Canada through the Federal Skilled Trades Program are the following: 
Major Group 72: industrial, electrical, and construction trades
Major Group 73: maintenance and equipment operation trades
Major Group 82: supervisors and technical jobs in natural resources, agriculture and related production
Major Group 92: processing, manufacturing and utility supervisors and central control operators
Minor Group 632: chefs and cooks
Minor Group 633: butchers and bakers
In order to be eligible for the program, the experience obtained in any of these fields must have been paid, and work must have been performed within two of the last five years. 
It is important to note that even if the Federal Skilled Trades Program does not have particular educational requisites, applicants must still comply with the minimum acceptable results required by the CIC in either the IELTS or CELPIP tests. 
For those that fulfill the English language requirements and have at least one year of working experience in Canada, obtained legally through a work permit, there is the Canadian Experience Class program (CEC), which boosts the application of those that have demonstrated that they are already familiar with Canadian culture and have acquired valuable work experience in the country to help them stay.  
The following links can help accurately evaluate the possibilities that might exist for you to immigrate to Canada. 
You can consult the NOC profession list here.
You can verify your approximate Express Entry score here. 
The opportunities to immigrate to Canada will keep opening up, as the country seeks to boost its workforce, so we invite you to keep an eye on the official channels in order to avoid scams and to be able to take advantage of the existing opportunities to immigrate.
---
This story was developed in collaboration with Mexico-based El Pueblo and was written originally in Spanish. The link can be found here.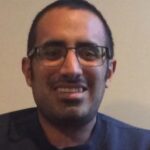 Javier Ortega-Araiza has multiple global experiences as a storyteller and social entrepreneur having travelled to over 30 countries. Now based in Toronto, he is a published author in both English and Spanish."