Toronto City Council on Wednesday tentatively adopted a Business Licence Deferral Program for the taxi industry, which is staffed and run primarily by immigrants.
The move is meant to soften the blow to the industry and drivers due to the COVID-19 pandemic. It will add to previous measures introduced in February that included reducing licensing fees by half and a 75 per cent reduction in regulatory charges as well as vehicle age extensions.
"City Council approve (sic) that business licensees be given a further 60 days (150 days in total), with no late fees assessed, in which to pay their 2021 licence fee and authorize the required by-law amendments," reads the City's decision.
But while the help is welcomed, it doesn't go far or come soon enough, says Toronto taxi driver Thomas Spanidis, 59, who's been driving for more than 30 years.
"It's not money in my pocket," he told NCM, stressing that his monthly cab costs are about $2,500, while the Canada Emergency Response Benefit (CERB) only provides $1,800. In a good month, he said, he might take $900 from his trips, but even that isn't enough to properly support his family of four.
"Food, utilities, mortgage rates: all those come into effect when you're making very little money on the streets," he said. "It's very stressful."
Spanidis said that, currently, the City's inspection facility is closed, but drivers are still required to pay out-of-pocket to do monthly inspections on things like the cab's camera and meter, which alone could cost up to $1,100. His insurance is over $800/month. 
He says he just wants the City to hold ride-sharing companies like Uber and Lyft to the same standards. 
"They're watering down the industry," he said of the City's policies, which allow ride-sharing companies like Uber and Lyft to operate without nearly as much regulation as taxis. "We just want to be in an even playing field."
No one from the Mayor's office was made available for an interview to address these concerns directly.
In an email statement, Lawvin Hadisi, from the Mayor's Office, pointed to the "$2.5 million in pandemic relief" that was provided to the industry back in February. 
"As a result, Toronto City Council voted to provide a temporary reduction in the renewal fees and regulatory charges for Taxicab and Limousine Vehicle-for-Hire licensing categories," he wrote, adding that "up to 8,670 drivers" will benefit.
Another issue is the prohibitively expensive insurance costs taxi and limo drivers pay. Pre-COVID, with the option to shop around for private companies, insurance costs ran between $4,000 and $6,000.  
Now, many plate owners are being "forced to get facility insurance," which can cost as much as three times more than private insurance, says Rajinder Singh, 66, president of the Airport Taxi Association (ATA), which represents over 360 taxi and limo drivers working at Pearson Airport out of a total of more than 600. 
Drivers are now paying anywhere between $10,000 and $25,000. 
"The biggest problem is insurance," said Singh. "It's not because of COVID … It is the greediness of the insurance companies and the provincial government's…lack of check and balances."
'Second-class Industry'
Given that the pandemic has hit racialized people and their communities the hardest, thereby exposing systemic inequities, the blow to an industry where immigrants make up 50 to 80 per cent of its workforce has been devastating. 
According to Singh, 15 of his airport taxi colleagues have succumbed to the virus and, overall, the industry has seen its business reduced by up to 80 per cent. 
"Let's call a spade a spade," said Abdul Mohamoud, 54, the CEO of Cab Co-op and a first-generation immigrant. 
"At all levels of government, the industry is treated as a second-class industry. Is this because of the demographics of the industry? Is systemic racism a part of that?"
"Everybody has kids, everybody pays a mortgage," said Shivinder Gill, the president of Aerofleet Services – which ATA represents – and a driver and industry member since 1986. 
"So, how can you afford it? We are facing everything. Even groceries – how much are groceries now? Everything is expensive. Money is not coming, (but) money is going."
Ontario's Small Business Grant – up to $20,000 – would go a long way in helping with that. But according to the government's User Application Guide, taxis are excluded as they are considered "businesses that were not required to close or significantly restrict services due to the Provincewide Shutdown."
That didn't stop a few drivers from attempting it under the Rental & Lease category of the application, "as it most closely fit (sic) with the operations of a taxi," according to a letter to the government from the Taxi Owners & Operators Association penned by lawyer Michael Binett. 
But rather than extend the benefit to all drivers, Ontario's government is instead investigating how the few that received it did so.
"British Columbia and (Alberta)…are providing taxi-limo drivers that small business grant," said Singh. "We are waiting for the (Ontario) government to add the taxi-limo industry in that grant too." 
Spanidis said "of course" drivers are self-employed, pointing to the "discipline" and "hustle" they have to put in daily to earn a living, and to the exorbitant fees they have to pay to maintain their mobile office in order.
"If your wheels aren't spinning, you're not making any money," he said. "You got 12 hours to try to make some money, so you better hustle."
An email statement from The Ministry of Economic Development, Job Creation and Trade confirmed their ineligibility because "Taxi, Uber, Lyft and limousine businesses were allowed to continue operating" during the first Provincewide Shutdown that began December 26.
"Even though there was less demand, they are unfortunately not eligible for this grant," the statement reads, in part.
'On the Hook'
Gill says before COVID, Aerofleet Services had about 115 cars on the road and 20 employees in the office. Now, only about eight cars are working and four employees. 
"And still, we don't qualify (for the small business grant)," he said.
Most taxis, pre-COVID, were operated by drivers who rented or leased the plates from the owners, who paid around $325,000 for each plate.
The plates were once considered an investment or even a retirement plan for their owners, today, with over 80 per cent of drivers stuck at home, they are only worth around $5,000.
"The revenue is not there for (drivers) to rent" the plates and so many owners are left "on the hook" with their plates, said Mohamoud, who drove for 10 years before purchasing his own plate.
"People are going bankrupt," he said. 
Equal Opportunity
Singh says the government is considering adding a Tourism and Hospitality section to the grant application. He said "some MPs assured" the ATA the taxi industry would be included. 
If so, the government will likely not ask for the grant back but just readjust the applicants to fit the new section, he said. 
Planning for a post-COVID future, Singh says federal laws should be changed in order to allow drivers access to federal grants, which can go up to $60,000, of which $20,000 wouldn't have to be paid back.
Currently, drivers don't qualify for federal grants because they don't have a registered business account since the laws don't allow them to incorporate.
Singh says that's why "the government should allow us to incorporate: to give us equal opportunity to get these benefits."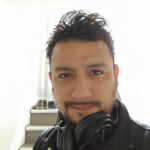 Fernando Arce is a Toronto-based independent journalist originally from Ecuador. He is a co-founder and editor of The Grind, a free local news and arts print publication, as well as an NCM-CAJ member and mentor. He writes in English and Spanish, and has reported from various locations across Canada, Ecuador and Venezuela. While his work in journalism is dedicated to democratizing information and making it accessible across the board, he spends most of his free time hiking with his three huskies: Aquiles, Picasso and Iris. He has a BA in Political Science from York University and an MA in Journalism from Western University.