On June 13, 2019, the Toronto Raptors won the prestigious Larry O'Brien trophy and the hearts of millions of Canadians, a large number of whom are immigrants. One word to sum up this magnitude of the victory is "historic."
Kari Moses is a second-generation Canadian whose parents migrated from Jamaica. Moses lives in Toronto and she remembers the last time the city won a major sports championship. When the Blue Jays won the World Series in 1993, Moses like many others, ran through the streets of downtown Toronto. "However, it was only baseball enthusiasts that celebrated then," she pointed out. "With the Raptors, we saw the whole city come together—non basketball players, new immigrants and people of all ages turned up in record numbers to cheer."
It's true. No sport has united Canada's diverse demographic this way before. Sports are naturally inclusive and bring people together but what is it about the National Basketball Association (NBA) that unified Canadians?
Why NBA touches a chord with Immigrants
Debabrata Bhattacharjee is a cricket enthusiast but the sport is non-existent on a national level in Canada. He's lived in Toronto since last October having moved from India. He wasn't drawn to other sports but basketball was familiar to him from back home. NBA fever hit when he was having a quiet dinner with his wife at the Eaton Centre and they witnessed the Raptors' Eastern Conference win.
"The whole restaurant was on the edge of their seats," Bhattacharjee said. Their "quiet dinner" turned into a euphoric celebration and the win made him feel "more Canadian," he says. "It was the first time I didn't feel like a new Canadian. Instead I felt pure joy in being part of the city. The atmosphere was electric and that's when Toronto Raptors became my team." 
For Stephanie Cou, a Mississauga resident originally from Macau, it was fun to see everyone jump on the Raptors bandwagon. Especially considering that the NBA and the Raptors were unfamiliar names when she moved here in 2010. Cou played basketball in high school and at the University of Toronto where she completed a post-grad diploma in sports and events marketing. She works part-time at MLSE (Maple Leaf Sports & Entertainment Ltd.) which gives her a bird's-eye view of the proceedings. "The fanbase dramatically expanded after the Raptors made it to the finals and won the trophy,"  she said.
Do all Canadian sports draw all cultures in?
"Everyone connects universally with the chant: 'Let's Go Raptors' be it at a pub, Jurassic Park or home screens. It's easy to connect with a stranger on NBA conversations like we do about cricket back in India," Bhattacharjee remarked.
Cou feels that although immigrants are typically more familiar with basketball, other sports are good conversation starters because learning about them help newcomers integrate.
"Even conversations on ice hockey, lacrosse, baseball and curling can help immigrants know more about the Canadian culture. You can make new friends and practice their English speaking skills if it is not their first language," Cou explained.
Raptors superfan, Nav Bhatia, is a perfect example. Bhatia immigrated from India in 1984 and has not missed a single Raptors home game. He's a national celebrity now, recognized for his unwavering support of the Raptors. Reportedly, the self-made millionaire spends $300,000 on Raptors tickets a year. Bhatia gives some of those tickets away to children and members of his Sikh community to help verse them in Canadian culture.
History of the Toronto Raptors
To understand the frenzy behind the Raptors' win, you have to consider basketball's role in Canada. It's easy to forget that a Canadian, James Naismith,  invented basketball in 1891 when American teams dominate the NBA now. There are Canadian players in the NBA—in fact, a record six Canadians selected for the 2019 NBA draft—but only one professional Canadian team. The once Vancouver Grizzlies are now based in Memphis, Tennessee.
The Raptors have been around for 24 years and the team famously struggled early on. But with their monumental post-season run, and defeating the two-time-defending champs, the Golden State Warriors, they've proven themselves a force to be reckoned with. The win reinstated a sense of pride in Canadians. 
Why New Immigrants Feel "More Canadian" after the NBA Win
For newcomers to Canada, it can take a while to settle down and discover a sense of "Canadian-ness." And according to the Institute of Canadian Citizenship (ICC),  approximately 250,000 permanent residents settle in Canada every year, and 85% choose to become citizens. A study by the ICC called "Playing Together – New Citizens, Sports and Belonging" highlights that immigration is central to Canada's future. "By playing together, we build connections, community and ultimately, our country," the report said.
Basketball fervour will only grow following the Raptors win. It will almost certainly encourage more new immigrants to take up the sport, whether playing or just watching. "Both grassroots and professional sports organizations will need to find ways to appeal to this diverse new audience if they want to remain relevant,"  the studies say. Can there be any better way to strengthen the economies and communities than with this renewed interest?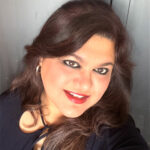 Collective Convenor & Communications Planner - Joyeeta Ray is a multimedia journalist, internationally awarded digital content specialist, and children's books author, based in Toronto. Born in India, she brings over two decades of advertising and journalism experience across seven countries to Canada. Joyeeta started her journalistic career in Jakarta, led an editorial team in Bangkok, and is a student of Multimedia Journalism from The University of Toronto. She is an enthusiastic NCM-CAJ member, actively involved in amplifying new Canadian voices as NCM's Convenor, Communications Planner, Mentor, and Reporter.