Hopes of schools reopening in June were dashed last Wednesday with Premier Doug Ford's announcement that the Province would instead focus on a return to online learning in September.
"It was a hard choice to make," Ford said at a news conference on June 2. "I don't want to risk the health of our kids and cutting off their summer."
It was a disappointment for Angela Caverson. She is a high school teacher with the District School Board of Niagara (DSBN) who has seen students just drop out of virtual learning.
"I have students who have not attended one virtual class since April 19, 2021.  I worry about them. They were actively participating in class and now not a peep," says Caverson.
Emails and phone calls to their homes are unanswered. Some students don't want to participate in virtual learning. 
"They are sad, overwhelmed, confused and depressed. They have lost hope." Caverson says some of them have even contemplated self-harm.
 "It worries me that on any given 'regular' day, I could touch base with these students whether it was a quick hello or a conversation at lunch or check-in after school, but now there is no face-to-face contact. They don't respond to my requests for meeting links!"
Caverson says the children are struggling in different ways. The younger ones seem to be adapting better than their seniors. "Students from junior schools have better attendance in their virtual classes than the older ones. They love to have their cameras on and understand how to use the meeting links. A smaller percentage of students in middle school are attending virtual classes while high schoolers are least interested in online classes," says Caverson.
Caverson is a mother of four children herself, all of whom are feeling the pressure of pandemic restrictions in different ways. "My 22-year-old [Keaton] didn't have a proper college graduation and decided to postpone further education till he can attend class in person."
Her 20-year-old son, Aiden, didn't participate in any "clinicals for his nursing classes" as hospitals prohibited student nurses from practical classes during the first lockdown. 
Her 15-year-old son, Isak, couldn't celebrate his Grade 8 graduation ceremony or experience any of the excitement that comes from stepping into high school. Isak's hockey season came to an abrupt end and he was learning online with teachers he hadn't met. 
Grace, 12, her youngest child, has been struggling the most with online learning as she attends  Individualized Education Program (IEP).
"Each day she seemed to be in a battle where we both ended up in tears. She misses her friends from school and dance classes," recounts Caverson.
Mental health concerns for youth and children
But not all kids are as resilient as Caverson's children. Mental health and addiction centres across the region such as the Children's Hospital of Eatern Ontario in Ottawa have reported a 30 per cent increase in the needs of consulting services for youth and addiction, reports CBC.
There's also a 60 per cent increase in the number of young people reporting eating disorders compared to pre-pandemic times.  A variety of mental health issues are being reported from anxiety to depression and self-harm as a result of restricted in-person social interactions.
Jin Jordan, a high school student at Glendale Secondary School in Hamilton feels helpless that at 18, she is unable to indulge in anything that gives her joy and sparks her spirit such as sports.
"I spent the last year of high school in my bedroom, bent before a computer, without interacting with my classmates." Not only has she lost interest in school, Jordan feels drained of energy and worried about the future.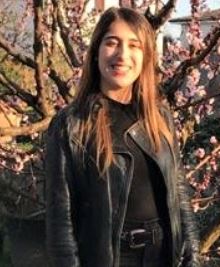 "I can't go to the gym and for me, that was a very important moment because it reloaded me with optimism and energy. I can't enjoy anything that makes these years of adolescence the most beautiful in life. I wake up, eat and sleep." 
Younger children have been asking tough questions that Caverson can't easily answer.  She struggles to answer questions like "Will we ever be able to go back to school without masks?" or "When will this end?"
"I wish I had the answers. It frustrates me that I don't but how can I when our political leaders and healthcare systems don't?" says Caverson.
___________________________________________________________
This story has been produced under NCM's mentoring program. Mentor: Joyeeta Ray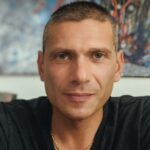 Johan de Piaggi is a native of Milan, Italy and has been living in Canada for seven years. He's a musician and is passionate about culture, politics and immigration-related news. At present, he's the facility manager for an international private school in Niagara and writes for NCM in his spare time.