Toronto has always been a magnet for new immigrants. Some come here to escape bullets. Some come to fill up their wallets. Some are here to breathe in unpolluted air.
Over the last few years however, more and more skilled immigrants have traded their Permanent Resident garlands for a rosy life elsewhere.
The Toronto Star reports that every province and territory except for Ontario, saw immigration numbers rise drastically. Whereas in Ontario, the numbers dropped from 133,600 to 99,500.
The reason is almost always one of the two: Unemployment or underemployment!
This was seldom the case even a couple of decades back.
When Mila Lebuda fled to Toronto from communist Poland in 1991 at the age of 21, the country embraced her with open arms. It did not matter that she did not speak English or that she didn't have much work experience. The grounds for adopting her were purely humanitarian.
"Canada gave me a new lease of life" she says. This is where she met her future husband, Vlad Lebuda another Polish immigrant like her. She made money as a caregiver. He drove a truck. As finances improved, their lifestyle did too. For Mila, the biggest barrier was language. Once that hurdle was crossed, life was sunshine and tulips.
However, not everyone finds the same success in Canada!
Mila's tech-savvy Polish friend, Aron* (named changed for privacy) had higher ambitions. He went back to Poland as soon as conditions improved. "There are better opportunities there now. Despite living here for 10 years, he never got his due," says Mila.
Not surprising! Statistics Canada reports that even after being in Canada for 15 years, immigrants with a university degree are more likely than the native-born to be in low-skilled jobs.
New Immigration Policies; New People
There's a shift in trends. As new policies replace older ones, immigrants flying in to Canada now, are visibly different than those who came in earlier. They are better educated, better versed in English and better positioned professionally.
There's a reason behind that. Earlier Canada took in more unskilled workers to meet economic needs. But recruitment efforts for skilled workers, entrepreneurs and investors are the need of the hour now. "Since 2006, the government has made dramatic changes to the federal skilled workers program by raising language requirements, restricting eligibility to specific professions and pre-screening applicants' foreign credentials", says the Toronto Star.
Yet, these very skilled immigrants are the ones who are having it rough.
For Roopa Rakshit who moved with her husband and 12 year old son to Thunder Bay (Ontario) from Thailand in 2012, migration was a decision based on being located closer to their daughter who was studying in UBC, Vancouver.
It was an intimidating prospect at a stage in their lives when they were well-settled professionally. But they were confident that their international resumes would open doors. They were in for a surprise!
It took Roopa 4 years to find a job suited to her skills. "I was an environmentalist in a United Nations affiliated organization in my previous life (Bangkok). While my International experience was appreciated, I was made to realize that I fell short of the "Canadian experience."
In the race to build her "Canadianess", Roopa sprinted on the volunteering path, networked along the way and picked up a scholarship for PHD at Lakehead University. That was the trophy that gave her the much needed break. "It was my research topic on energy planning with the First Nations people that led me to my current job in a First Nations Technical Services Organization."
Malak Ahmed, who moved from Egypt in August 2016 with her husband and three daughters, has a similar story. She was a Business Unit Director in a leading advertising agency in Cairo. Despite her fancy title and a McGill Graduate Certificate, no employer was ready to lay out the red carpet for her.
"While I did expect to work my way up, I didn't expect to stumble so many steps down the ladder in the process. I was surprised that a city that boasted of a high rate of immigration would put so much emphasis on 'Canadian experience'!"
To cross the barrier, her next step was to get an employment agency to rewrite her CV. That's quite another story.
The Great Canadian Resume
Few countries have elevated the resume to such heights. It's almost an art form here, based not on jotting down your skills but how strategically you phrase them. No matter how clipped your English, how impressive your name card or how many reference letters you come armed with, it's hard for foreigners to master this skill.
Only Canadians know the trick! They have ingeniously made a business out of it, creating employment for themselves to help clueless newcomers like Malak.
When the planets finally aligned to bless her with a job, the pay didn't match up to her qualifications. But despite it all, Malak chooses to stay on. "After the revolution in Cairo, the economy struggled and so did we. But it's all been worthwhile. We like the cultural diversity here. The kids love their schools."
Easy to see how soaring cost of living, rising crime and jobs with unscrupulous hours in Cairo make Canada seem like Disneyland.
For Alexa, who came from Honduras (Central America) to North York, the road was as rough.  She arrived armed with a Bachelor's degree in Business, a Masters in Marketing, 5 years at an International Telecommunications company and dreams to make it big. None of these made things any easier!
"I was a Marketing and Sales Manager at Huawei Technologies in Honduras. The biggest challenge for me was to start my career from the bottom up." But she wouldn't head back either. "Honduras is a small country where 50% of people live in poverty. There is a high rate of homicides and corruption." In contrast, Canada offers commuting safety, free education and healthcare. The choice is clear!
Escaping corruption was high on the list for Marcia to move from Brazil as well. She arrived with her husband in Toronto in 2016. "The social discrepancy of wealth makes for very dangerous streets, with thefts happening everywhere" she says. While it's a dream to stroll around North America's safest metropolitan "without fear of getting mugged", the Marketing professional who worked for 9 years in a leading multinational company, found it hard to find a job. It took her 3 months to find full-time employment and when she did, the job was an entry level position in Customer Service that paid less than she expected because of her lack of "Canadian Experience".
"You feel like your experience in a foreign country is devalued because you haven't applied it in Canada. Recruiters tend to disqualify you too", she says.
Canada: More dependent on new immigrants than ever
Canada thrives on new immigrants to bring in the bucks. Estimates from the Conference Board of Canada reveal that if Canadian employers recognized and rewarded immigrant skills, the country would earn an additional $10 million annually.
Instead, every year, Canada loses valuable doctors, engineers, accountants and marketing professionals to the USA, where "American Experience" is an unheard of criterion! While others take up blue collar jobs that don't do justice to their skills.
Local employers argue that "Canadian Experience" assures understanding of the soft skills essential for success here.
However, it pays for them to remember that the Ontario Human Rights Code (OHRC) has laid down a strict declaration that "Canadian Experience" is discrimination and can only be used in very limited circumstances.
Interestingly enough, smaller cities and rural areas in Canada have set a better example. In 2013, Moncton, New Brunswick ran career fairs that encouraged employers to hire immigrants. In Manitoba the tiny cities of Winkler and Morden have not just drawn newcomers in large numbers with their successful immigration programs, but also helped them settle in to a quality lifestyle.
How can Ontario follow suit?
Roopa suggests, "Employers should be encouraged to accept professional immigrants to maximize on their experience. The integration can include in-house orientation." Marcia agrees. "There should be more incentives from the government to encourage companies to hire qualified foreigners in appropriate positions. The success of the immigration policy should be measured not by the number of people who come in but by the number of people who stay on successfully in the country."
For a country that prides itself on being humanitarian, learning from the smaller towns and listening to the less heard voices could be the key to turning things around before an ageing population and shrinking birth rate get the better of the nation.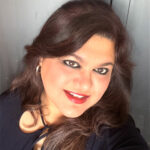 Collective Convenor & Communications Planner - Joyeeta Ray is a multimedia journalist, internationally awarded digital content specialist, and children's books author, based in Toronto. Born in India, she brings over two decades of advertising and journalism experience across seven countries to Canada. Joyeeta started her journalistic career in Jakarta, led an editorial team in Bangkok, and is a student of Multimedia Journalism from The University of Toronto. She is an enthusiastic NCM-CAJ member, actively involved in amplifying new Canadian voices as NCM's Convenor, Communications Planner, Mentor, and Reporter.