You have just lost everything, including your family, and while in despair, you are stopped by a customs police officer who is unaware of what has happened to you. 
At the customs gate, you enter a new world where you don't know up from down and you say to the officer that you are seeking asylum. The police ask you to hand over your identification and passport first to begin the proceedings. 
Before handing over your IDs, you look at them closely one last time. Your ID or passport — the items themselves — don't matter, but they're the only link you have left of your past. But the border agents want them, so you give it to them. 
This new material world is now disconnected from your past. You open that door called the 'border' and you pass through it, but someone locks it behind you just as quickly. You've escaped one prison, but it almost feels like you entered another one.
You see the gardens and the flowers. You wander the streets and see a lot of people. You look at the sky and you breathe. But you are constantly waiting. Waiting for that door that was closed on you to be reopened — not for you, but for your loved ones.
Being a refugee is like having every scar in life. Every part of your body is filled with aching pain when touched.
Family left behind
I came to Canada alone in 2016 and passed my asylum hearing two months after I arrived. However, I was only able to see my seven-month-old baby and seven-year-old daughter three and a half years later due to Canada's massive and slow bureaucracy.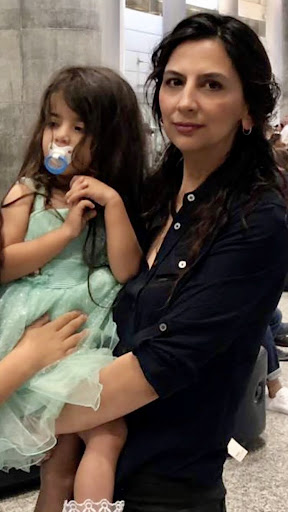 Later, I would meet other refugee journalists here. I realized then that I was lucky compared to them.
A Sri Lankan journalist friend of mine, for instance, was only able to reunite with his family after seven years. Seven years! So, if you have a seven-year-old child, they've grown into a 14-year-old teenager. Babies can only reunite with their mothers after three and a half years, as was the case with my daughters.
My Syrian writer friend, Abdurahman Matar, has been living in Canada for eight years and applied for citizenship 18 months ago. He has not seen his daughter throughout all that time.
Since his daughter is over the age of 18, she needs a visa to travel here, which she has not been able to obtain. But the gates are also not being opened. Matar watched the wedding of his daughter, who lives in Sweden, through a 10-minute video call.
My Eritrean journalist friend, Aaron Barhane, who died on May 1, 2021 from COVID-19, had only been able to reunite with his family after nine years of arriving in Canada.
The children of a lawyer friend I know from Turkey were able to come two years after he received his permanent residence card. His wife is still in Turkey.
The parents of a Venezuelan journalist friend died, but my friend did not get to see them one last time and could not attend their funeral. Whenever I talk to them about family, the memories of their parents are too much for them. 
On your way to a life where you will feel freedom and security, even if the asylum process is over and your asylum application is accepted, the system treats refugees as if we don't have a family.
Estranged
Due to the long waiting period, estrangement occurs between spouses, and some marriages end. Your mother and father, whom you can't see because they can't get a visa, are dying. Refugee youth who marry here cannot have their families back home visit to attend their weddings. Those who were abandoned as babies, like my youngest daughter, do not know their mothers when they reunite years later. They don't call them "mom" and they miss where they came from.
Yet, there seems to be a pervasive notion within the government that refugees have no families. In order for them to accept your asylum application, you must prove to them that there is a risk of imminent death or arrest when you return to your country of origin. Only when you are able to prove it, do they give you permanent residence. 
The government knows you can't go back and see your family, yet they prevent family members from visiting you with a visa application. Your chance to meet with your siblings or parents is only possible if they come and visit you, but the government doesn't give them visas just in case they stay and don't go back!
In essence, they want you to forget your family and be content with being "free."
How humane is this?
Does reuniting families really pose that much of a danger to the Canadian state? Or is it ultimately simply about keeping families apart?
Cost of 'freedom'
The IDs you give to the police at the border when you first enter the country stay with them. You will only be provided a new Canadian identity years later, when you finally have permanent residence. That new identity, however, erases virtually every trace of your parents and marital status.
The cost of your new freedom, of your new identity, is effectively your family. And the state simply expects you to accept it.
Without empathy, the people behind these systems — the government — will never really know what it's like to watch their child's birthday, daughter's wedding, or parent's funeral from a video recording.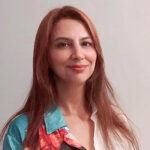 Arzu Yildiz graduated from Istanbul Bilgi University in TV Journalism Department and has worked as a journalist, editor and senior reporter. She has written critical pieces of investigative journalism about unresolved murder cases in the Southeast against Kurdish businessmen and illegal weapons supply to Syria. She has four books published and writes for New Canadian Media.