Manitoba is looking at a record-breaking population of newcomers with an increasing need to fund settlement agencies providing language programs and other economic opportunities. 
According to Statistics Canada's latest data on immigration and ethnocultural diversity, newcomers account for nearly 20 per cent of the province, making it the fourth largest population of immigrants in Canada. Main cities like Winnipeg and Winkler each host a quarter of recent migrants to Manitoba, with a 30-per-cent increase of newcomers settling in the central plains region within the last five years.
Language programs, youth services and business knowledge training available to permanent residents, refugees and permit holders in Manitoba are seeing long waitlists, and stagnant funding as more newcomers rely on settlement agencies to transition into the provincial landscape.
Sedat Cavdar, YMCA-YWCA Newcomer Services Director in Winnipeg, says program enrollment is filling up faster than expected this year. More than 60 people are waiting to sign up for an English learning program, many of whom are fleeing the conflict in Ukraine. 
And all available slots in the youth employment program filled less than halfway through the fiscal year, he said.
"We've seen an increased desire in exploring the possibilities of starting a business and micro-loan programs for skilled immigrants who want to get their credentials recognized in Manitoba," SEED Winnipeg Inc.'s co-director Carinna D'Abramo Rosales said in a telephone interview.
Pre-COVID, she said nonprofit agencies like SEED Winnipeg Inc. were able to offer wealth management and business building programs to four times the number of newcomers as they can now. 
In its last fiscal year, SEED Winnipeg provided financial coaching and support to 25 new migrants, 22 of whom successfully completed the program. 
Rosales wants to see multi-year, collaborative funding opportunities between the federal and provincial governments to widen accessibility to these programs as more applications are processed  
Sustained funding would mean less disruption at the local level, and it would stem the uncertainty of cash flow that non-profit organizations face. Streamlining available services month to month and decreasing staff turnover would increase the likelihood of newcomers' success, Rosales said. 
"Travelling across the world, or moving from war-torn countries affects one's ability to successfully participate in a local economy," Rosales said, pointing to the continuing need for "robust, wrap-around services" to round out a healthy integration experience for newcomers overcoming language and socio-economic barriers. 
Canada's new Immigration Levels Plan is to settle 500,000 new permanent residents by 2025 — 95, 000 more new migrants than in 2021. 
Gaps in funding
The layers of immigration in Manitoba include waves of newcomers from the Philippines and more recently displaced Ukrainians.
Between 2015 and 2016, Canada's promise to house Syrian refugees doubled the size of settlement agency programs and services. Mosaic Newcomer Family Resource Network experienced a major expansion in its language program offerings, tailored to assist mothers with young children. The facility rented new spaces, and hired more staff to accommodate the increased need, said Mosaic's Executive Director Valerie Cavers. 
Immigration, Refugees and Citizenship Canada (IRCC) provides the largest and longest funding opportunities to settlement agencies like Mosaic, but the province could be more involved to keep newcomers from moving outside of Manitoba, where programs are more readily available to newcomers, Cavers added. 
The province also needs increased funding to improve language training programs. 
"There is a gap in funding higher levels of English," Cavers said. Mosaic offers training up to the Canadian Language Benchmark level six — classes that are both rare and still lower than other levels required for newcomers looking to re-certify their qualifications. 
The department responsible for settlement programs has not provided consistent funding for settlement language programs in higher categories of learning according to Vicki Sinclair, executive director of the Manitoba Association of Newcomers Serving Organizations (MANSO).
Since 2012, federal funding has come directly from the IRCC  based on their priority to fund language programs up to CLB 4, which is the level needed to apply for citizenship. Manitoba's provincial spending occurs on a lower scale in funding stage two language programs, than other provinces, Sinclair said. 
MANSO is a nonprofit that acts as an umbrella agency to communicate between the different levels of government and the staff that provide resources on the ground. 
The agency meets with over 25 different committees, leaders and members within its organization to develop policy resolutions related to newcomers' experience, and continues to advocate for further expenditures in higher level language training programs. 
"Otherwise, we lose people to other provinces where it may be easier to access higher language classes," Sinclair said.
Currently, Manitoba is being more generous than other provinces in its funding for Ukrainians, including hotel accommodation and food, paying for immigration medical exams and setting up reception centres with quick access to government documentation such as health cards.
A removal of barriers to settlement that they should do for all groups, Sinclair said in an email.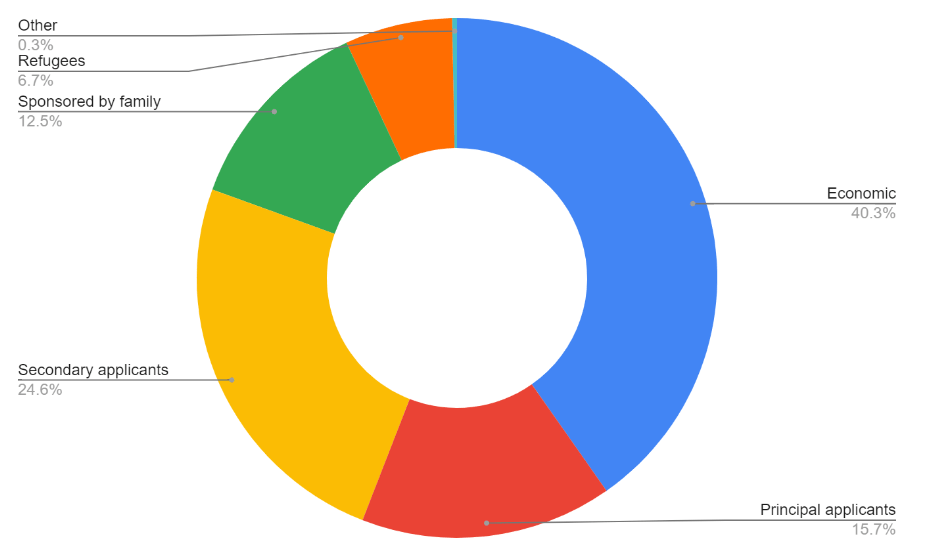 New arenas for feedback loops at municipal level in small, rural towns
Statistics Canada reported a record-breaking population of newcomers to Canada in its latest data release from the 2021 Census. A quarter of the country's population can be attributed to new migrants, the largest wave of immigration Canada has seen since 1921
The largest growth in the population of newcomers in Manitoba is happening outside of the major cities. There has been a 30 per cent increase in newcomers moving into the central plains regions, now making up almost half of the total population in Portage la Prairie. 
Other cities that saw a significant increase of new migrants included the second largest city outside of Winnipeg — Brandon — where new migrants accounted for 30.2 per cent of the population in the last five years, and in Thompson (34.1 per cent).
Emeka Egeson, executive director of the City of Brandon's Downtown Development Corporation, said that small, rural towns are more attractive to newcomers moving to Canada for the first time, because of the lower cost  of living —housing and food costs are generally considered less affordable in centralized metropolitan.regions.
Egeson wants to see more newcomers contributing feedback to advise key stakeholders  on their lived experience settling into the province and to help quicken the processing of applicants. 
History of newcomer demographics in Manitoba for provincial, federal governments to consider 
The three most common places of birth for newcomers outside of the UK included India, the Philippines and Nigeria. 
Migrants from India saw the largest increase in arrivals in the province, increasing by almost three per cent. 
The number of newcomers from the Philippines dropped more than 10 per cent in the last five years, and accounts for just over 20 per cent of the population of newcomers in the province. 
The next highest growth in population was of new migrants arriving from Nigeria, which increased 1.6 per cent between 2016 and 2021. 
A breakdown of newcomers according to their arrival categories including work and/or study permits, and asylum claimants. Those with no pre-admission made up the largest majority of new migrants to Manitoba. SEED Winnipeg Inc.'s co-director Carinna D'Abramo Rosales says there is increasing interest in starting  businesses from newcomers accessing the settlement agency. 
The largest number of newcomers arriving in Manitoba are economic applicants. 
** This article has been updated to clarify the history of federal and provincial spending of language programs in Manitoba.
_____________________________________
This story was written for the Reader Bridge as part of a partnership with Winnipeg Free Press.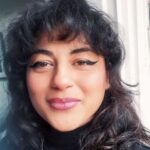 Keitlyn (they/them) is a multi-media journalist residing in Scarborough, Ont. They are interested in long-form journalism that highlights the visibility of BIPOC expression. True to millennial form, they are a small business owner, carpenter and freelance photographer. They were interested in NCM as it understands the "big picture." Journalists are dedicated to truth and democracy. Our communities have not always had access to these privileges. NCM is filling in a large gap that North American media has long neglected.