As Canada plans to welcome 411,000 immigrants in 2022, Joy Osiagwu speaks to several members of a Nigerian-Canadian family in Ottawa, the nation's capital, about the prospects for an ever-growing number of Nigerians seeking to migrate to Canada in the coming years, particularly as Nigeria competes with India, China and the Philippines — the top three immigrant source countries.
Franklin Garry and his family immigrated to Canada in 2017 from Nigeria. His wife, Ibinabo and two of their children, Nicole and Preye, shared stories about the beauty of multiculturalism in Canada and the role of student – teacher relationships for a better future.
Samusideen Kazeem, an immigration consultant, also shares some statistics about Nigerian migrants coming to Canada between 2015 and 2019, while Ibinabo talks about the pitfalls of the immigration journey for many Nigerians.
Meanwhile, the Nigerian High Commissioner to Canada, Ambassador Adeyinka Asekun, calls for caution and due diligence with the application process.
In future editions of this special reporting, Osiagwu will explore aspects of the immigration process, more real-life stories, the pitfalls of relying on dubious immigration "agents," and the latest policy changes that will impact applicants who wish to immigrate to Canada.
---
This story is part of a special series that is taking NCM's journalism overseas, beginning with Nigeria's AlimoshoToday.com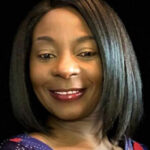 Joy Osiagwu is a broadcast journalist with over two decades of experience in the broadcast industry in Nigeria and North America. Osiagwu covered activities of the Nigeria High Commission in Ottawa and the Nigeria Mission to the United Nations in New York for a decade. Osiagwu obtained a master's in business administration (MBA) and Media Leadership from the University of Cumbria in the United Kingdom. She also has a post-graduate diploma in Broadcast Performing Arts from the Columbia Academy, Vancouver British Columbia Canada.