Curtis Carmichael has set out to do what many could only dream of. Following in the footsteps of Canadian legends like Terry Fox, the young Toronto native will travel across the country to fund-raise. Riding his bicycle across 30 legs, the 3,300 km he will cover from Vancouver to Halifax is a tall task by any measure.
Knowing he needed to create a platform, he looked for a unique way to spark a nationwide conversation. After careful deliberation with a local non-profit, Urban Promise, they decided on a 5-week tour that would see him stopping in 50 different cities.
Carmichael himself grew up in Toronto Community Housing and has been a resident for over 20 years. It didn't take long for him to notice some of the unique disadvantages that stemmed from stereotypes and associated stigmas.
"You are treated differently your whole life by teachers, police, employers, etc. You are told you are not as capable of being as successful as others who are not a minority or from a government housing area," he says. "You watch the news and only see that government housing communities are viewed as dangerous, unsafe, and full of 'Thugs' and 'bad people'."
Media coverage that focuses more heavily on the negative aspects of the area, often overlooks many of the vibrant community building initiatives that take place. And with a resident majority that does not fall within the scope that is so widely portrayed, the resulting prejudices create additional hurdles that can be difficult to overcome.
"There is gun violence and drugs in some of these kinds of areas but there is much more to these communities than what is seen on the news," Carmichael explains. " [But] often not in the news is the joy and life that exists within people in these areas, the great successes of individuals and the strength in vibrant faith communities."
Urban Promise Toronto creates a support structure similar to an extended family for youth between the ages of 5-25. The Christian organization holds after-school programs, summer camps, life groups and other engaging activities. They help many children from single parent and immigrant households who may not always have access to the same resources as other Canadians.
Youth are developed into leaders and encouraged to give back to their communities. Urban Promise is proud to say that a number of today's counselors began as program participants within their adolescence. These individuals have grown to accept mentorship roles that allow them to impart their experiences on younger generations.
"The only way to help the limiting perspectives some individuals in these areas will have is working alongside them through relational investment."
The product of Guyanese immigrants, Carmichael, has been a member since he was 8. From a young age, he developed a personal relationship with Camp Counselor, Julius Naredo, who he says was a "father-like figure" that helped mold him into the man he is today.
"The major thing Urban Promise did for me was give me an opportunity to develop as a leader and give back to my community," he points out.
For Carmichael, the list of awards and accomplishments only continues to grow. The former high school valedictorian is now a Queen's University graduate and Russ Jackson Award recipient. He is currently working as a classroom assistant and is on his way to a teaching diploma. Humble as always, he attributes a lot of his own success to the impact Urban Promise has had on his life. He hopes that others will see him as an example of the potential so many children possess.
The "Ride for Promise" campaign aims to spread awareness on the positive initiatives that are being put in place for youth in marginalized communities. He is looking to inspire change by challenging many of the biases associated with government housing. An initial goal has been set at $150,000 and donations will be accepted on the Urban Promise site.
---
Follow Curtis Carmichael's journey across Canada on Facebook or Instagram!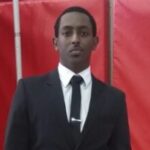 A business enthusiast with a passion for implementing processes that improve the world around me.