In this piece, journalist Alireza Ahmadian discusses Canada's arms deal with Saudi Arabia with Cesar Jaramillo, Executive Director of Project Ploughshares, a non-governmental organization working in Canada and abroad to advocate for policy reform to prevent war and armed violence.
The deal, valued at almost $15 billion, is the largest arms export contract in Canadian history and was awarded during the 2013-2014 fiscal year. It will see the shipment of an undisclosed number of light armoured vehicles, manufactured by General Dynamics Land Systems, based in London, ON, to Saudi Arabia.
Why should Canadians be concerned about an arms deal between their government and Saudi Arabia, a country that both Human Rights Watch (HRW) and Amnesty International (AI) say violates human rights?
It is not just HRW and AI who condemn the abysmal human rights situation in Saudi Arabia. Every authoritative organization in the world consistently ranks Saudi Arabia among the worst human rights violators [on] the planet.
There is a widespread and well-documented pattern of violations of virtually every category of human rights in Saudi Arabia, so Canadians should definitely be concerned about the possibility that Canadian-made goods might be used to sustain a repressive regime and enable the further violation of human rights of civilians.
What do we know about how Canadian arms are being used in Saudi Arabia? Are there any safeguards or ways of ensuring these weapons will not be used to violate human rights?
We certainly know about the proclivity of the Saudi regime to systematically target civilians. In 2011, there were reports of Saudi forces using armoured vehicles, such as the ones Canada is set to ship to Saudi Arabia, to crush peaceful civilian protests in neighbouring Bahrain.
The primary safeguard to ensure Canadian goods are not misused should be Canada's own military export control policy, according to which the government must first determine that "there is no reasonable risk" that Canadian-made military goods might be [used] against civilians.
Given what is widely known about the Saudi dire human rights record, it is hard to comprehend how there can be "no reasonable risk" of misuse. But so far the government has resisted calls to explain how the Saudi arms deal can be reconciled with the human rights safeguards of existing exports controls.
"[W]hat's to stop a country from selling weapons to ISIS or North Korea or organized criminals halfway around the world?"
Former foreign affairs minister, John Baird, also said that this deal has economic benefits for Canada. For instance, the arms deal supports "3,000 unionized workers in London, Ontario." What's wrong with an arms deal that hires 3,000 Canadians?
Of course there is nothing inherently wrong with job creation … However, we must recognize that this is a special case that merits special scrutiny. Valued at $15 billion, this is by far the largest military exports contract in Canadian history. And, as stated above, it is widely accepted that Saudi Arabia is a human rights pariah.
So, while job creation is a legitimate pursuit of any government, in a case as egregious as this, we must assess as a society what is the real value we place on the protection of human rights.
If economic gains are taken as the sole justification for arms exports authorizations, what's to stop a country from selling weapons to ISIS or North Korea or organized criminals halfway around the world?
The Harper government did not sign the Arms Trade Treaty (ATT) that seeks to regulate international arms trade and prevent military exports from fuelling armed conflict and human rights violations. Canada is the only country in North America, the only member of the G7 group of industrialized nations, and the only one of the 28 members of the North Atlantic Treaty Organization, that has not signed the treaty.
It is worthwhile to note that countries such as Syria, Pakistan, North Korea and Saudi Arabia are also non-signatories.
Do you think that signing this Treaty would address concerns over lack of transparency in Canada's arms deals with other countries? How so? Do you think the new government will sign the treaty?
Yes, I believe the new government will accede to the Arms Trade Treaty. It was an election pledge of Prime Minister [Justin] Trudeau, and was a specific priority of foreign affairs minister [Stéphane] Dion's mandate. This is a position to be welcomed and encouraged.
The ATT entails increased expectations of transparency around arms deals and greater vigilance in regards to the end users of military exports.
At the same time, Canada may find itself sending a mixed message about its willingness to live up to the ATT's heightened expectations of transparency when legitimate concerns about the human rights implications of the Saudi arms deal remain unaddressed.
It has been reported that in May 2015, Martin Zablocki, the president and chief executive officer of the Canadian Commercial Corporation, the crown corporation that brokered the arms deal with Saudi Arabia, said that the Middle East is a "strategic region" for Canadian arms sales. How does this deal serve Canada's strategic interests? What would you say to those who argue that other countries are selling arms to the Middle East?
It is a strategic region from a purely business perspective, of course. It is no secret that the previous government made economic diplomacy a cornerstone of its foreign policy. In this context, the Canadian [Commercial] Corporation has acted as an active facilitator in the pursuit of these deals, not just as a passive intermediary.
"Everyone else is doing it," sounds like an argument void of any ethical considerations and undermines the credibility of Canada's military export controls — which Ottawa calls "some of the strongest in the world."
The Canadian public has a right to know that the economic well-being at home is not being tied to the suppression of human rights elsewhere.
The Liberal government said that it would honour the arms deal with Saudi Arabia. Why do you think the Liberals decided to follow through with this deal even though they are trying to undo other aspects of the Conservative's legacy?
This deal would present a complex policy challenge for any party in power. There is a real confluence of economic, strategic and human rights dimensions that must be taken into consideration. But, again, Saudi Arabia isn't a case of a handful of unconfirmed human rights violations. The human rights situation in the autocratic kingdom is absolutely abysmal.
In a case where red flags are so apparent one would hope that the government would recognize, at a minimum, the need to publicly explain how this deal can be justified in light of existing export controls.
The Canadian public has a right to know that the economic well-being at home is not being tied to the suppression of human rights elsewhere.
How would you suggest the new government pursue future deals like this?
There are specific human rights safeguards that are part of Canadian military export controls. Of course, however strong they might be on paper, they are only as effective when implemented.
Beyond the need to abide by domestic and international regulations (including the Arms Trade Treaty, following accession) there is a need for greater transparency and oversight around the process by which arms exports authorizations are granted.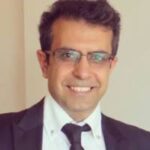 Alireza Ahmadian is a Vancouver-based writer and broadcaster. His radio show Review broadcasts every Sunday from 7 to 9 pm from Spice Radio 1200 AM in Metro Vancouver. He is a member of New Canadian Media Collective and a monthly columnist with New Canadian Media.