The feeling of desperation to leave his home country of Colombia in search of a better life caused Kevin Cardenas to cross two borders illegally. 
"The first time I crossed the border, I was 12 years old. That marked me. I still remember it," he told New Canadian Media in his first-ever media interview opening up about his life's journey. 
"They had to change my physical appearance to make me look like the boy with the fake passport. They made me some cotton balls to put in my mouth, so I would look chubbier," Cardenas, now 31, recalls.
It wasn't long ago that Jagdish Patel, 39, Vaishailben Patel, 37, and their children Vihangi, 11, and Dharkmik, 3, died trying to cross the U.S.-Canada border irregularly in search of the same. That family, originally from India, had walked 11 hours before freezing to death. Their bodies were found on Jan. 19.
Fortunately, Cardenas was able to eventually make it to Canada alive to seek refuge — though not without untold struggle and sacrifice. 
'A weird and not stable period'
Cardenas' story begins in Bogota, in 1998, with the death of his mother when he was just eight years old. That year, his older sister, Nayibe Cardenas, along with her husband — a high-ranking officer in Colombia's military — and young son, decided to adopt him. Cardenas lived with them for the next two years. 
One day, while travelling through the country, they were ambushed by groups of armed rebels who would eventually kill his nephew in front of everyone, likely, says Cardenas, in retaliation against the husband due to his military affiliation.
After that, his sister and her husband decided to flee to the United States, unfortunately having to leave Cardenas, who did not have papers, behind with his father and stepmother, with whom he never had a close relationship.
"It was a weird and not stable period. I had gotten used to life with my sister and her husband. She was like my mom," he says, adding that he began suffering from depression and was "afraid to be in Colombia." 
Cardenas says his sister, who wanted him to get out of Colombia, realized he was depressed, and "felt pain and helplessness for not being able to do anything."
In 2001, with the help of his father, Cardenas applied for a tourist visa to visit the U.S, but it was denied.
That's when her sister contacted a person in Colombia who asked her for US $10,000 to help her brother leave the country illegally through El Dorado International Airport in the country's capital of Bogota.
A different life
Cardenas says that person put him in touch with "several families" who were prepared to lend them their passports in order to leave the country.
In reality, the person was part of an illegal ring that lent real passports to those who didn't have visas and wanted to leave Colombia. Cardenas explains the group would give money to citizens to lend their passports and the ones who paid for it, like Cardenas, were expected to return it later by mail.
The person Cardenas was in touch with also had "contacts" who could help get Cardenas "through immigration control at the airport," should something go wrong.
"One boy lent me his real passport and I had to pretend to be him for the entire trip," Cardenas recalls. 
"I had to travel on a specific day and at a specific time, so that the supervisor on duty at the airport could collaborate and the immigration agent would not doubt my identity."
Along with a passport, that person gave Cardenas, who was 12 at the time, a script containing the information of the boy he was pretending to be: an eight-year-old similar to him in appearance, but with a different life. 
Cardenas had to learn the child's name, those of his parents and grandparents, where his parents worked, where he lived and the school he attended. 
He also had to alter his physical appearance. 
"In addition to the cotton balls, the day before the trip a group of people came to my house to do my makeup and waxing," he says. "They asked me several times if I had already learned the information, reminding me to act like an eight-year-old."
Flight to safety
At the airport, Cardenas was able to move through each checkpoint undetected. No one said anything at customs. Whenever asked, he answered everything according to the script — all the while keeping the cotton balls inside his cheeks.
After what seemed like an eternity, Cardenas was able to leave Colombia on Dec. 7, 2002 on a 7 a.m. flight to New Jersey which would arrive later that evening.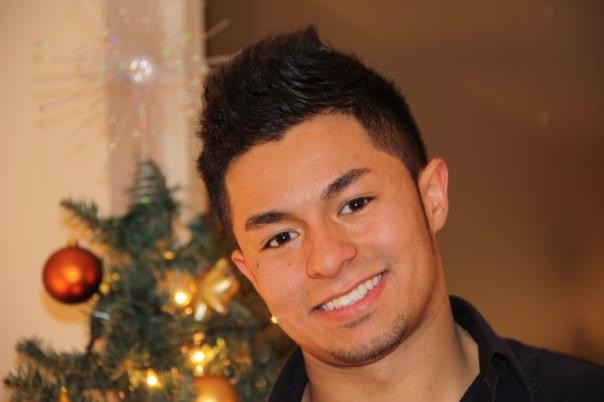 "On the plane, I couldn't get anything to eat. I was hungry, but I couldn't eat because of the cotton," he says. "I just wanted to get to the U.S. fast and hug my sister."
Once in New Jersey, Cardenas knew the worst was coming, as he had to convince U.S. immigration officials that he was that eight-year-old boy. 
But he did. After answering a few questions, he was on his way.
Then, with the stewardess who always accompanied him, he went to pick up his bags and headed straight for the exit. 
Behind the glass door of the entrance, he saw his sister, who, with tears in her eyes, ran to hug him.
"We hugged for many minutes. What I remember most is that she told me I was safe. She told me that I was fine," he recalls. "I remember I couldn't stop crying."
'The only option was Canada'
Cardenas lived in the U.S until 2006, when his sister's husband's asylum application was denied.  
"They couldn't do anything else to stay. He applied for asylum in the United States and was denied, so he was in deportation proceedings," Cardenas says.
Of course, returning to Colombia was never an option. They had come too far now to return to a country where "they were not going to survive in any aspect," he says. 
So, they decided they were going to do the impossible to cross into Canada.
"We had to get out of the country fast, and the only option was Canada. We didn't want to return to Colombia," he says.
Leaving with only a suitcase full of clothes and all their other belongings behind, and after paying $3,000 to someone who informed them of a route along the "Quebec side with Sherbrooke" which supposedly had no border controls, the three of them rented a van and drove to Canada.
"But they tricked us," he says — a realization that hit them much too late by the point they realized there were, in fact, border controls. 
Cardenas says as soon as they realized they'd been "swindled" they scrambled looking for alternative ways to enter Canada undetected.
He says they drove around "several times" until they found a small road next to a cemetery that was blocked off with a padlock, which they broke off with a rod they found nearby.
The next few moments driving up that road towards Canada were agonizing. Silence invaded the car, he remembers.
"No one spoke," he recalls. "There was only silence. The anguish showed on our faces."
But it wasn't for long. 
"Suddenly, we started to see the signs in French and we started to cry. When I saw that we were already in Canada, I felt like my life and my dreams were coming back," Cardenas says.
On July 7, 2006, Cardenas and his family applied for refugee status. 
His sister and husband became citizens in 2010. Cardenas, who lives in Mississauga, Ontario, with his wife and 15-year-old stepdaughter, became a Canadian in 2020. 
While Cardenas' harrowing quest ends happily, not everyone in similar positions has the same fate.
Meeting the criteria
According to the  Immigration and Refugee Board of Canada, since 2017 there have been 59,776 refugee claims made by irregular border crossers, with 24,286 accepted and 17,067 rejected. The data also shows that each year more people are accepted than rejected. 
According to the IRB, "like other refugee protection claimants, irregular border crossers are referred to the IRB's Refugee Protection Division (RPD) after Immigration, Refugees and Citizenship Canada (IRCC) or the Canada Border Services Agency (CBSA) makes a determination of their eligibility."
The person must also meet the United Nations Convention definition of a refugee before the RPD can make its final determination. 
"Convention refugees are people who have a well-founded fear of persecution because of their race, religion, nationality, political opinion or membership in a particular social group" including sexual orientation, gender identity, being a woman, and HIV status, according to the IRB. 
"Persons in need of protection must show that if they return to their country of nationality, they will face a danger of torture, a risk to their life or a risk of cruel and unusual treatment or punishment."
'Not fair to call it illegal' migration
Keren Mendez, an immigration consultant and an associate member of the Canadian Council for Refugees, says Canada's immigration policies themselves, including the so-called Safe Third Country Agreement between Canada and the U.S, are partially responsible for an uptick in irregular immigration.
As she explains, when asylum seekers arrive in the U.S. first, they cannot go to the Canadian border and make a refugee claim because "the law says the person has to make the application in the first safe country," which in this case would be the U.S.
Yet, Mendez says, one of the main reasons advocates have been trying to repeal the agreement since its inception in 2004 is because the U.S presents a more significant risk of deportation than Canada does due to their strict immigration and detention policies.
According to her, those who want to seek asylum in Canada after arriving in the U.S. first "need to have specific family members in Canada." 
But those without any family here "have to take the irregular route."
"If people go to the border and don't comply with the exceptions of the agreement, they are sent back to the U.S., and there they can be arrested for not having papers," she explains.
"Canada and the United States signed this agreement that forces people to cross irregularly."
Mendez and the Canadian Council for Refugees are actively calling to change the use of the term "illegal migration." 
The word 'illegal' is "incriminating," she says, and it ignores the "desperate measures" people are forced to take when escaping untenable and dangerous situations.  
"No one wants to come to a country and leave everything behind," she says. "It's not fair to call it illegal."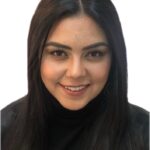 Andrea Hernandez is a journalist and social communicator of Colombian origin currently based in Toronto, ON, and studying Contemporary Journalism at Centennial College. Her work has been published in El Tiempo (in Colombia) and Guia Magazine Toronto. She worked for four years at El Tiempo, one of the most traditional newspapers in Colombia, in the digital news area and opinion section. Her goals are to improve her writing skills in English, learn more about contemporary journalism and contribute her knowledge from her position as a migrant.