Despite four decades of working in the Greater Toronto Area, Josephine Bau recalls regularly being told to go back to China during the height of the COVID-19 pandemic.
"I am a proud Chinese Canadian, but it hurts when I'm still considered a foreigner just because of my East Asian physical features," said Bau, a strategic planner and former council candidate for Mississauga Ward 4.
Bau recollected an incident in 2020 when someone questioned her for wearing a mask.
"I had just stepped out of a nail spa, when people rolled down their car windows, asked why I wore mask and abused in foul and racist language," she said. "Everybody was wearing mask, why they singled me out?"
Her experience echoes that of many immigrants and racial minorities who faced racism and were blamed for spikes in COVID-19 cases.
Bau was one of 60 people who shared their insights and experiences with Peel Multicultural Council (PMC), a settlement agency in the Peel region—which encompasses Brampton, Caledon, and Mississauga—for an anti-racism project. In partnership with Amplify Engagement and with funding from the federal Department of Canadian Heritage the PMC project aimed to analyze how residents in the region were impacted by racial stereotyping during the global pandemic.
This study comes after investigative reports from publications like The Local and Globe and Mail found the region was a COVID-19 hotspot and racialized residents who worked high-risk frontline jobs were hit hard both by the virus and racism in their communities.
"Racist stereotypes and portrayals created layers of harm both physical, mental and social, most severely experienced by those community members with the least means to protect themselves, such as frontline workers, seniors and newcomers," said Naveed Chaudhry, PMC's Executive Director.
What they heard
The group began their project last summer and held virtual and in-person meetings with Peel residents in five focus groups—frontline workers, community leaders, and three ethnic groups: Chinese, South Asian, and Black people.
Members of the PMC had already established connections with community members during the pandemic, which made it easier to gain the trust of survey participants.
"During the pandemic we went door to door to residents who didn't have access to food and their essential needs," said Jagdeep Kailey, PMC's manager of settlement services. "While helping these people at the grassroots level, we knew first-hand that they were not heard, when it came to the narratives going around."
According to Linda Wang, the project's coordinator, the five cohorts shared their unique accounts with PMC during the project. South Asian members described how they were accused of flouting quarantine rules when in reality, they were heading to work because most of them were essential workers. Many of them could not afford housing units large and private enough to self-isolate.
Chinese residents said they were questioned and blamed for spreading the virus in popular narratives.
"Many people don't know that wearing a mask is a common tradition among East Asians, who often wear it if sick or to avoid pollution," Bau said. "I saw people spitting and cursing residents of East Asian origin and wondered how hard it must have been for newcomers who were grappling with such hatred."
On the other hand, Wang said, Black immigrants pointed out how common stereotypes—like the idea that they are lazy and reluctant to work—resurfaced during the pandemic.
Instead of addressing the dismal working conditions of several of Peel region's immigrant population who were frontline workers during the pandemic, their lifestyles were blamed for spikes in COVID-19 cases, Kailey said.
"The project was conceived just to listen and share on their behalf, draw lessons from their experiences and formulate our messages for tomorrow's crises, if any," Kailey said.
The final report draws up a list of eight recommendations, based on participants' experiences, to build a "more equitable, resilient, and respectful society" in the region.
According to their findings, racialized Peel residents want their voices to be heard at decision-making tables, sensible reporting in mainstream media, and an increase in public health education. They also want politicians to understand the impact their divisive messages could have, improved cultural literacy, better integration opportunities for immigrants,, and communities to support each other within their value systems.
In the future
PMC has shared these findings with media and hopes their recommendations will lead to improved and unbiased reporting in the future.
"As we highlight that a selective approach to single out immigrants—without delving deeper into understanding their unique lived experiences—and form an out-and-out negative narrative is damaging, we also need to take the lesson back to the stakeholders and decision-makers at municipal and provincial [levels] because they need to know the ground reality," Kailey said
The settlement agency encourages residents, media and all other stakeholders to watch their three-part webinar series on championing Peel's resilient community, responsibly reporting on systemic racism, and frontline support for newcomers and immigrants in the Peel region.
"While further engagement continues besides sharing the findings through webinars on our website, the findings can be strategically used by all the stakeholders to formulate future responses," Wang told NCM.
PMC organizers believe that the project was also beneficial for immigrants who learned how to advocate for themselves when they spot a biased media narrative in the future.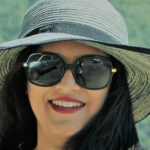 Amrita is an NCM-CAJ Collective Member, journalist and content writer, with nearly a decade of experience in content development and journalism in three countries. She started her career as a journalist with a leading daily, The Statesman, in India. She has also led content and editorial teams for several web content management firms. Amrita served as a Communications and Content specialist for some non-profit organizations like the American Red Cross after her move to the U.S. Based out of Toronto, she continues to follow her passion by reporting on human rights violations, education, crimes, inequality and community engagement. Amrita holds a Post Graduate Diploma in Print Journalism from Chennai, India.