"Sometimes I feel that the government doesn't provide enough information about the complexity of the immigration process, so people tend to think that it's either: your country is poor and you're in the middle of a war, and then you have to come here. Or you just came, you don't speak French properly, and now you want a job," said Maria Alvarez*.
Originally from Colombia, she came to Montréal in 2014. She's finishing her degree at Mel Hoppenheim School of Cinema, while working as a research assistant. Changes to immigration legislation in Québec could make it harder for skilled immigrants like Alvarez, to obtain a residency. This February, the Coalition Avenir Québec (CAQ) government tabled Bill 9, which calls for major changes in the immigration policy, focusing on "linguistic, social or economic integration." The new law also introduces French language and Québec values tests for newcomers.
Bill 9 passed at 4 a.m. on June 19 after the Québec National Assembly's 19-hour-long session. Each candidate has to complete an expression of interest form, providing information such as work experience, education and language skills. The Immigration Ministry reviews the applications and "issues invitations to applicants who meet certain criteria, based on labour market needs in the different regions," the website states.
"We are changing the immigration system in the public interest, because we have to make sure that we have an immigration tied to the needs of the labour market," said Immigration Minister Simon Jolin-Barrette.
A Shock to the System
The bill states that 18,000 skilled-worker applications submitted before August 2, 2018 are void. Applicants will have to re-apply through the new system. This led to a court case against the government. The judge ordered to keep processing the applications during the time it takes to adopt Bill 9. Still, it means losing around 16,000 applications. While the government offered to reimburse the application fee for these applicants, that would hardly be enough compensation.
"It can take years to get access to the application, and especially for many low-wage workers it's financially a big burden," said Cheolki Yoon. Yoon is a board member of the Immigrants Workers Centre, a Québec-based community organization that defends immigrant workers' rights.
"They often have to pay the agency that helps them [immigrate], they have to pay for medical checks, some documents have to be translated, so financially and in terms of life planning, it's much more than just the fee paid to the government. It can affect a whole family's life plan."
Yoon is also critical of the Bill 9's focus on adapting immigration system to market needs. "It shows that the government's perception of immigration is as a tool for the economic growth of Québec," he added. It's also not a viable solution to the labour shortages, he points out. Immigration is a long process, and the need for certain jobs in certain areas can change quickly. 
"Bill 9 doesn't help in solving this issue"
The new system will prioritize French speaking immigrants but for most it's English they'll need support in learning. "In Québec, especially in Montréal, employers are looking for bilingual workers," said Rémy-Paulin Twahirwa, a researcher for Québec think-tank Institut de recherche et d'informations socio-économiques (IRIS). "Immigrants from places like Congo or Morocco are told that they only need to speak French [in Québec], but then they arrive and don't qualify for most of the jobs they apply for as they don't speak English well enough."
"Bill 9 doesn't help in solving this issue, as it only focuses on work experience and education. There are many studies showing that discriminatory practices and policies limit access to quality employment for immigrants," Twahirwa added.
Alvarez also points to racism and xenophobia as some of the main obstacles for immigrants. "You can pass a language test, but then you come [to Québec], and because your name is Martina Lòpez and you have an accent, you can't find a job," she says.
Coming to Canada often means leaving behind your career and starting from the beginning. Yuli Ho experienced this when she moved to Montreal from Indonesia in 2012. When Ho came to Québec, she focused on improving her language skills by taking a French course. This has helped her adapt to Québec and find a job. "But some people who move here are not young, so it can be difficult for them to learn the language," she said.
The government hasn't provided concrete information on what the values test will entail.
A Familiar Problem in Québec
Twahirwa draws parallels between Bill 9 and the secularism bill, Bill 21, which passed a day later. Bill 21 will ban all religious symbols in the public sector. There's a history of heated debates over immigration and secularism in Québec.
After the independence referendum in 1995, then-Premier Jacques Parizeau said the pro-independence side was beaten by "money and ethnic votes." 2006-2007 saw a debate on "reasonable accommodation" of immigrants. In 2013, a ban of religious symbols for public workers was proposed, but died when the Liberal Party won the 2014 election.
"There's a different attitude of the population in Québec, as compared to other provinces," Yoon explained. "They worry more about their identity and cultural survival."
Bill 9 could pave the way for more temporary workers, as opposed to permanent residents. The 2020-2022 consultation workbook on immigration for Quebec mentions that the government plans to expand the new system to candidates in other programmes. "[Québec] prefers to have temporary workers that will come and work here to meet job market's needs, but won't have the same rights as citizens or permanent residents," Twahirwa said.
Many temporary workers, especially those under the Temporary Foreign Worker Program, struggle obtaining permanent status despite spending years in Canada.
"Immigration system cannot be detached from labour issues. Even though in media, in many social debates, the focus is on values or religion. But this is just a part of the problems immigrants face, even if it's important," Yoon said. A better approach would require an understanding of this connection, as well as the complexities of immigration.
"Behind a thousand applications there is more than a thousand of individual life stories."
*The interviewee's name changed at their request.
---
Anna Weksej was mentored by fellow NCM Collective member, Yaldaz Sadakova, in reporting this story.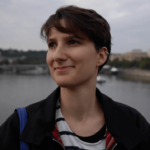 Anna is a journalist, researcher, designer and a member of the NCM collective, based in Warsaw and Montreal.