With Philippine President Benigno Aquino's recent visit to Canada, the Philippines have been more widely reported on in mainstream media. Still, many of the diaspora's stories and news go widely uncovered by major news networks. Aquino, himself, was covered quite differently by Philippine outlets than in the mainstream. In this edition of PULSE, find out about what's been making waves in the Philippine media.
Aquino's Visit to Canada: Not All Positive
The recent visit of Philippine President Aquino generated its fair share of coverage from the mainstream media – generally concentrating on the 'positive' side of the visit, trade talks, etc., while treating protesters with muted interest.
But Filipino outlets covered the negative aspects as well; in fact, even before he arrived.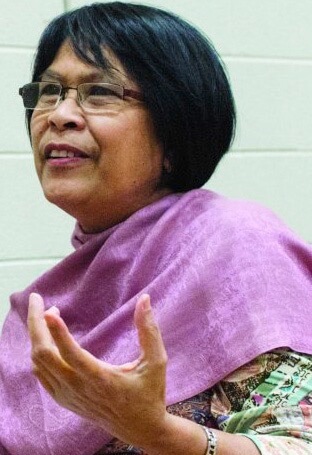 Bern Jagunos (pictured to the right), a writer for the Toronto-based Philippine Reporter, wrote on May 1 that it appears Canadian Prime Minister Stephen Harper has not heard that the President's aura has "irreversibly dimmed," thanks to what she called Aquino's, "atrocious human rights record, dismally inept leadership and the unbridled corruption of his administration."
President Aquino's popularity back home has sunk to a record low, Jagunos claimed.
Jagunos also referred to a study by Global Witness that quotes the International Coalition on Human Rights in the Philippines (ICHRP) saying that, "under President Aquino's leadership, the Philippines ranks third among the most dangerous countries in the world for citizens who advocate for the protection of the environment. In 2014 alone, 15 Filipinos were killed by state agents because the Aquino government considered their opposition to large scale mining and other destructive resource extraction projects a threat to the state."
Meanwhile, after he arrived in Canada, ethnic media continued to provide critical commentary of his visit.
The Philippine Reporter called Toronto's event at Roy Thomson Hall welcoming Aquino to town, a "political rally", inside its article published in partnership with New Canadian Media. Most of the invited guests cheered Aquino and Harper on, the article stated, but many others were upset the more difficult issues of rights abuse, poverty and temporary foreign workers were not raised.
On the other hand Vancouver's Philippine Canadian Inquirer reported that Aquino had a "rousing welcome" from the Fil-Can community, but failed to mention the protests outside.
Filipinos Want to Stop Deportations
According to the Pilipino Express, activists from across Canada stepped up their fight efforts to stop the deportations of thousands of temporary foreign workers caught in the federal government's "4-in-4-out" rule that came into effect April 1.
Migrant workers who have been in Canada for four years will be barred from returning to Canada under the same program for another four years.
It is estimated that as many as 70,000 workers will be forced to leave, according to the Migrant Workers Alliance for Change.
"It's appropriate to sympathize with individual temporary foreign workers, because, quite simply, they've done nothing wrong." – Gil McGowan, head of Alberta Federation of Labour
Workers in managerial and professional occupations, or under international agreements such as NAFTA, and those who have already received approval letters for their permanent residence applications, are exempt.
Critics have condemned the April 1 implementation as an April Fool's joke for the thousands who expected to be deported.
Veteran immigration consultant Michael Scott, writing for the Pilipino Express in Winnipeg, praised Gil McGowan — the head of the Alberta Federation of Labour — and quotes him speaking about the basic compassion held by Canadians: "It's appropriate to sympathize with individual temporary foreign workers, because, quite simply, they've done nothing wrong," McGowan said.
McGowan pointed out that the expansion and abuse of the Temporary Foreign Worker Program (TFWP) is a result of the Harper government's approach to the shortage of skilled workers inside Canada.
He added that the Conservatives created a "two-tier labour market in which unscrupulous employers are allowed to use a vulnerable underclass of workers to drive down wages, displace Canadians and avoid their responsibilities related to training."
International Outcry Wins Reprieve for Mary Jane Veloso
Canada was caught in the international outcry surrounding Indonesia's aborted execution of Mary Jane Veloso, who a firing squad was scheduled to execute on April 28.
The mother of two won a reprieve from the Indonesian government after Philippine President Aquino reportedly broke protocol by speaking directly to the Indonesian Foreign Minister on the sidelines of an Asian-Pacific Economic Cooperation (APEC) meeting.
The migrant's rights group Migrante Canada, which has organizations in Ontario, Manitoba, Alberta and B.C., spearheaded the Canadian effort to lobby for Veloso's release, alongside organizations like Migrante International, the International Migrants Alliance (IMA), Bayan Canada and the International League of Peoples' Struggle (ILPS).
According to the Philippine Asian Chronicle, members of Migrante B.C. (pictured above) rallied outside the Indonesian consulate in Vancouver on April 24.
[Migrante B.C.] held Aquino's government accountable for Veloso's near-execution and criticized him for his continued inaction towards other cases involving Filipinos on death row abroad.
In a press release, Migrante B.C. coordinator Jane Ordinario said that although Veloso had already been transferred to 'Execution Island,' the group would not give up hope, adding that many individuals and organizations were calling on Indonesian President Joko Widodo to grant her clemency.
The group held Aquino's government accountable for Veloso's near-execution and criticized him for his continued inaction towards other cases involving Filipinos on death row abroad.
Ordinario added that the group had met with the Philippine Consul General, Neil Ferrer, to submit its demands.
Migrante held a noon vigil on April 28 in front of the Indonesian consulate followed by a community prayer at the Multicultural Helping House Society to celebrate that Veloso's execution had been cancelled.
Michael Davantes Voted Most Beautiful Filipino-Canadian
Mabuhay Montreal TV (MMTV) anchor, Michael Davantes, has been named the 'Most Beautiful Filipino-Canadian' in Canada.
The Montreal-based North American Filipino Star's Fely Rosales Carino writes, "The word beautiful can be defined in many different ways. It commonly describes those with physical attributes; however, it can also describe someone who has demonstrated an extraordinary achievement or success."
The International Professional Entertainment Network chose Davantes, because as Carino reports, the network honours those who have made an "impact in the community, or even in somebody else's life." The Network has made it clear that it believes Davantes to be a beautiful person inside and out.
The fifth annual Most Beautiful Filipinos in Canada Awards ceremony was held in Toronto on January 31, 2015. There, Davantes received an award of recognition.
In the past, the anchor has been a recipient of Vanier College's "Life Award" for scholastic achievement and tremendous community service. He has also held the "Outstanding Graduate of the Year" title by the Philippine Benevolent and the Scholarship Society of Quebec (PBSSQ) and been recognized as one of the "Most Outstanding Filipino-Canadians" by the Bb. Pilipinas World Pageant for helping build a positive image for Filipinos in Canada.
Calling him "dynamic" Carino's article also lists all of Davantes' many talents as he has worked as a medical lab technician, model trainer and agent, international pageant director, public relations and marketing consultant, musical theatre actor and an environmental columnist in the past.
Manila: A Dangerous Place for Lawyers
Just as Philippine President Aquino left Canada last week, The Law Society of Upper Canada said it is deeply concerned about the ongoing human rights violations faced by lawyers and judges in the Philippines, reported the Filipino Post.
The Post article speaks to an incident last summer when an unidentified motorcycle gunmen killed lawyer Rodolfo Felicio (pictured to the left) on August 24, making him the fifth member of the Filipino activist group, National Union of People's Lawyers, to have been killed in the past 10 years.
Reports indicate that at least 41 lawyers and 18 judges have been murdered in the Philippines since 2001. An increasing number of lawyers and judges have been harassed and attacked.
The Law Society urged the government of the Philippines to put an end to all acts of violence and harassment against human rights lawyer and defenders in the nation, and guarantee in all circumstances the physical and psychological safety and integrity of all human rights lawyers and defenders, according to the article.
According to the Basic Report on the Human Rights Lawyers under Continuing Threat in the Philippines, in these cases "only very scarcely a perpetrator is arrested and nearly never prosecuted or punished by the courts."
The Post makes note that in its World Report 2015 Human Rights Watch stated that Aquino continues to send "mixed signals" about his administration's commitment to improving human rights in the Philippines.
"While human rights was a key agenda for Aquino when he took office in 2010, he has failed to make good on many of his commitments, chiefly his expressed intent to end killings of activists and journalists and bring those responsible to justice," stated the report.
Photos sourced from the original stories that were summarized from ethnic media outlets cited.
---
Ted Alcuitas is former senior editor of the Philippine Asian News Today and currently publisher and editor of philippinecanadiannews.com.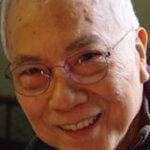 Ted Alcuitas is the founder of Canada's first Filipino newspaper, est. 1976. He is also former Senior Editor of Philippine Asian News Today and current publisher and editor of Philippine Canadian News.