A Cambridge woman says she spent half her life consuming alcohol and various drugs, starting at 12 years of age by stealing booze from her drunken uncle, smoking weed, and trying drugs outside her middle school.
"My parents were always absent, working to afford a home," said the woman, whose is not being identified. "A lot of babysitting responsibilities were put on me with my two youngest sisters. I thought, if my parents treat me like an adult, I get to do whatever I want. I started drinking and became drug addicted."
She had easy access to alcohol in her Indigenous family. Some of her aunts survived the residential schools but not the alcohol.
"At 14 years old I was running away from all the foster homes that children's services put me in. I did tons of self-destructive behavior. I put myself in tons of dangerous places and made bad decisions, but by using drugs I felt that my problems were over, and it was easier to have friends." 
She said was kicked out of school and home. She was homeless, suffered sexual abuse, and increased her addiction to cocaine, oxycodone, fentanyl, and other opioids. 
"I was selling myself for drugs," she recalled. "I felt guilty, ashamed, and anxious, but being sober was uncomfortable for me." 
Her health deteriorated and in her 20s, she was hospitalized for a bacterial infection in her lungs which almost killed her.
"At the hospital, I didn't say I use drugs because of the stigma on mental health," she said in an interview with Cambridge Today. "The stigma has the power to kill."
Cameron Dearlove, executive director of Cambridge-based Porchlight Counselling and Addiction Services, said that stigma is why many people are reluctant to talk about mental health.
"Whether it's with their family, whether it's friends, colleagues, or even talking to their doctor about it. People are often reluctant to seek out support that they might need and benefit from," he said.
Since 1940 Porchlight Counselling and Addiction Services has offered a variety of services to help individuals with addiction and mental health problems. To tackle anxiety, depression or addiction caused by domestic violence, childhood trauma or loss and grief, the centre offers free virtual, phone, and in-person counselling, groups counselling, and therapy.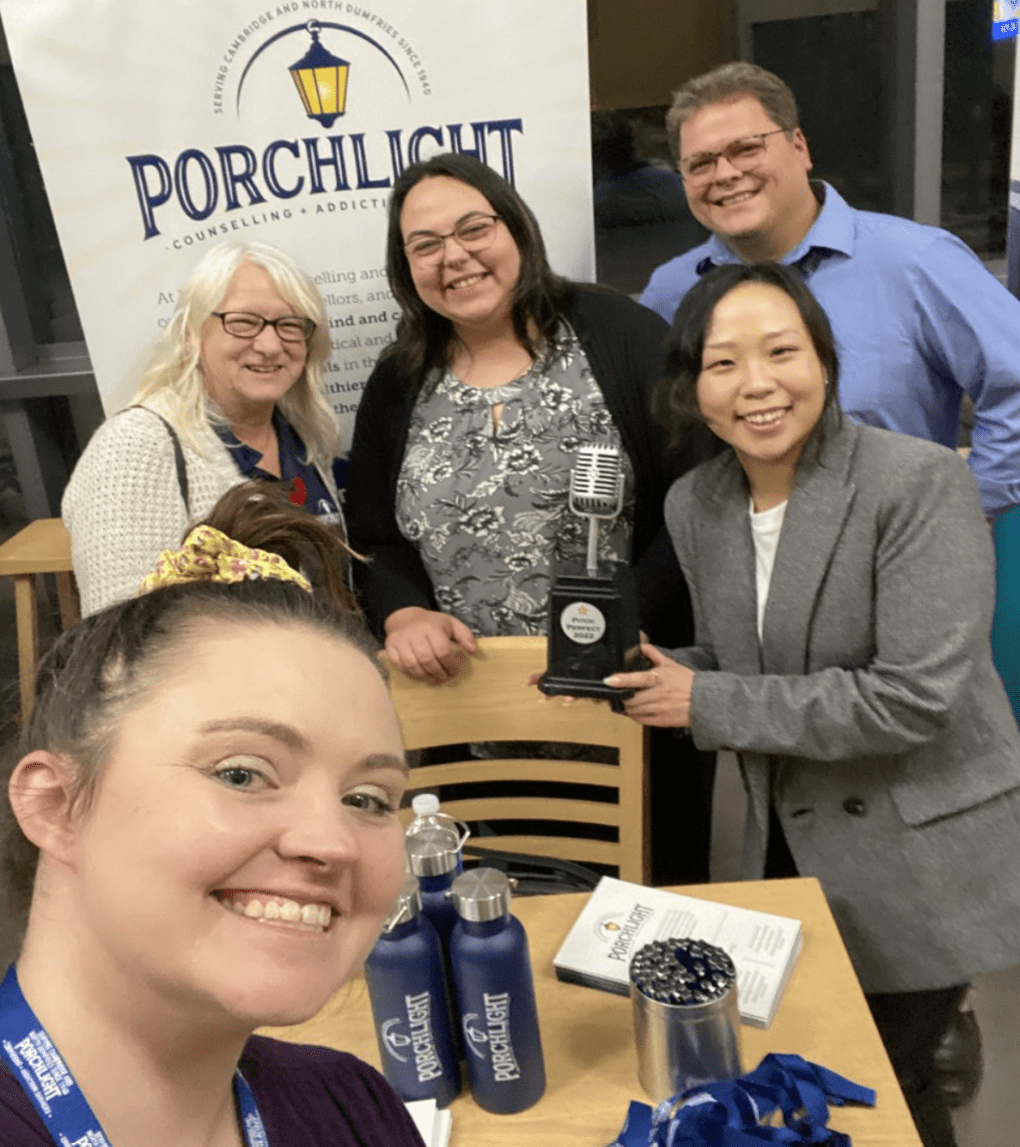 "We have 30 trained and certified counsellors, and two recovery homes with 15 beds for detox and treatment, but the number of clients is increasing. We have a waiting list. If we had two more houses, we would fill them immediately," Dearlove said. 
In 2021 Porchlight Counselling treated 2,000 clients, a total that rose to 2,116 just two years later.
According to data from the Waterloo Region Integrated Drug Strategy (WRIDS), overdose-related deaths in Waterloo increased during the pandemic from 64 in 2019 to 112 in 2021. The figure fell to 85 in 2022, which means an average of seven deaths each month. 
In the first two months of this year, 13 people had already died from overdoses, which indicates that the trend of last year will continue, according to WRIDS.
In the same vein, with data from five counselling agencies (Porchlight, Interfaith Counselling, Camino Mental Health, Woolwich Counselling Services, and Shalom Counselling) the Counselling Collaborative of Waterloo Region reported a pick of cases in 2020 and 2021 when child/youth counselling increased by 112 per cent and family counselling by 94 per cent.
"In 2022 the rate of increase has slowed but the cumulative increase in new clients from 2020 to 2022 continues to be significant," the Counselling Collaborative reported.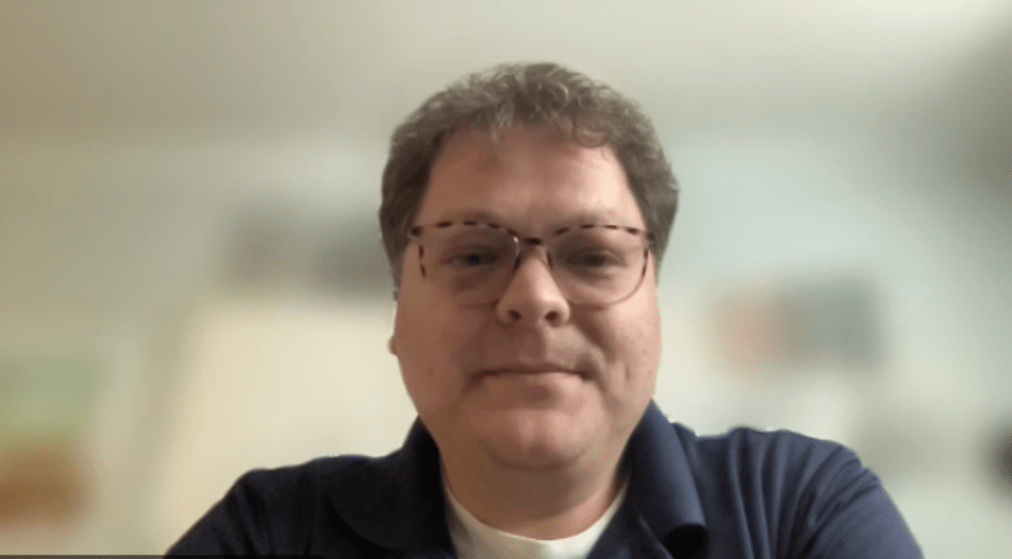 The Cambridge woman recalled that alcoholism and addiction were always part of her First Nations family. Her uncles and aunts attended residential schools. As adults, they drank and used drugs. "One of my aunts died of alcoholism," she said.
"My uncle was always drunk and told me stories about how he does heroin and injects it. He assaulted me. I decided to move out."
She also remembers being bullied at school for her Indigenous heritage.
"I was bullied for my heritage all through school."
But being a white woman from a First Nations family confused her sense of identity.
"That was another adverse experience. Being a member of both Indigenous and white communities and not feeling like I belong in either, not ever having a sense of identity. I didn't know how to deal with it."
"We live in a culture that's very isolated. People are lonelier than they have ever been," Dearlove said.
And although the "online culture" can bring lonely individuals together, "people just don't connect with each other in the community the way that they used to. They don't have the friendships or support networks that they used to, and that's often what really helps people."
Other reasons for mental health challenges could be childhood trauma, post-traumatic stress disorder, domestic violence, or the high cost of living.
"How is somebody going to have strong mental health when they're at risk of eviction or they're on the street or they're in the shelter? These are not environments or situations that are going to help anybody's mental health. People are feeling a lot more insecure than they used to."
"I am still alive and sober"
After many years of living on the streets and running from place to place, wherever her addiction led her, without caring about dying of an overdose, the Cambridge woman knocked at the door of Porchlight Counselling where she received treatment and detox.
"I spent 15 years of my life running from problems and learning to cope in all the most harmful ways possible, so four years sober is amazing."
Her gaze is no longer lost. Her face looks clean, and she smiles often.
"Before I was so lonely and I wanted to die. In contrast, now I am working in a field where I get to give back to people that felt very much the same as I did at one point in time. I use all this stuff that I went through.
"I have the ability today to say, I felt like that too. Here are the things that I did and how I got through them. One day I was homeless, and now I have a roof over my head. I'm still alive," said the woman, who now lives with her partner and stepson.
Porchlight Counselling is funded by the province and local municipal governments, but it needs more money to support its clients in Cambridge and North Dumfries.
That's why this Saturday, April 29, Porchlight has organized Cambridge Moves For Mental Health, a fundraising event to run, bike, or skate 2.5 or 5 km in support of mental health. 
The gathering point is at 50 Dickson St, Cambridge, at 10:30 a.m.  
Porchlight has set its goal for donations at $20,000. By April 24 it had raised $8,705.00.
"We need to make sure that everybody in the community has access to mental health, to addiction support," Dearlove said. "We need to just try and find the funding that can make that possible."
_______________________________________________________
This article was originally published on CambridgeToday.ca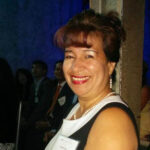 Isabel Inclan has worked as a journalist for more than 20 years, in both Mexico and Canada. She began working as a foreign correspondent in Canada in 1999 for Mexican media. She has been a New Canadian Media contributor since 2018. Her main areas of interest are politics, migration, women, community, and cultural issues. In 2015, Isabel was honoured as one of the "10 most influential Hispanic Canadians." She is a graduate of Masters in Communication and Culture at TMU-York University. She is a member of CAJ and a member of the BEMC´s Advisory Committee.