Despite coming from an English-speaking country colonized by Britain, I struggle to be understood. Coming to Canada, I was confident everyone would understand me quite easily without explaining myself repeatedly. Unfortunately, the reverse is the case. 
As an immigrant, navigating barriers such as different terms for the same things was a struggle — in the country I come from, cars have a "boot" and people wear "trousers," not pants. But it gets even more complicated as I have to work on my "accent."
I guess all of us have an own-accent bias or an implicit preference to interact with people who sound like us. Unfortunately, it doesn't work in a multicultural country like Canada. An accent is difficult to change because our brain blocks us from hearing what we don't understand, and nothing changes until someone learns to form the new sounds. Back home, no one commented on my accent. 
In the early part of my life in Canada, I would sometimes have to stand at a reception desk and think of how I could be understood while making conversation. I would rehearse the core keyword of the conversation and emphasize it intentionally. Sometimes, I would pick up my pen to communicate. As days went by, I looked for other means of communication as I realized there was a need for improvement.
In Canada, you get to meet many immigrants who struggle with being understood. I have gathered that the accent issue affects most immigrants, including Filipinos, Indians, and other visible minorities. The beauty of Canada is in its diversity and openness to different nationalities; however, more understanding of languages and accents is needed. We must realize that immigrating and understanding someone else's culture and language could be a herculean effort. 
English is challenging; you have to study the rules and then learn the exceptions to those rules. Even when you memorize and understand all the vocabulary and come to a country like Canada, someone can still mention your accent. 
When someone doesn't understand you because of your accent it can be discouraging, devastating and demoralizing, which can cost us our relationships with friends, professionals and even co-workers. 
Adjusting, not eliminating 
I have a friend whose accent cost him his customer service job after clients complained to a supervisor saying they wanted to deal with somebody "who could speak English." Communication and information are vital to building effective relationships, trust and confidence. Our fellow Canadians need to understand that immigrants need support and understanding to improve our coexistence and progress toward fully participating in Canadian society. 
I encourage Canadians to put themselves in our shoes — how would it look for Canadians migrating to another country? How would they cope with the language and accent barrier? Don't you feel they need support and understanding to mitigate any form of barriers and stereotypes?
I was able to reduce my accent in English because I have chosen to assimilate here despite how much I am an ardent lover of my identity. We also have to respect the culture and tradition of the land. It's a good feeling when we learn and adjust to our environment and where we find ourselves, so we also need to adapt to their ways of doing things. I tell my fellow immigrants that clarity and pronunciation are essential for everyday communication.
Naturalized Canadians should learn to live with their accent. Focus on adjusting and not elimination. Your accent is not a bad thing, and it represents your culture and heritage, which is a way of life. It is impressive that you speak more than one language; additionally, there are countless accents among native English speakers. It is our responsibility to make sure our colleagues and individuals of various backgrounds can understand us.
When I came to Canada, I remember one of my co-workers telling me that I talked too fast and to slow down. We tend to speak fast when we have something important to say or when we are excited, but sputtering can emphasize your accent and make it difficult for people to understand what you are trying to say. My advice is to speak slowly and enunciate each word as it helps people understand your fantastic ideas.
At the end of the day, your accent is part of you and should be accepted as such. It's near impossible to change an immigrant's accent given that is part of their identity.
_____________________________________________________
This story was written for the Winnipeg Free Press' Reader Bridge as part of a partnership with New Canadian Media.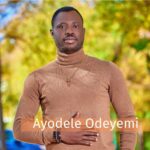 Ayodele Odeyemi is a Nigerian-born Canadian based in Winnipeg. He is the founder and media director of Africanad, an online-based platform for African-Canadians. While Ayodele has a background in Medical Science and a master of Science degree in clinical Immunology — Ayodele's passion is for journalism, storytelling and entertainment. He was previously a community reporter with CBC Manitoba. Ayodele's passion for storytelling has recently led him to produce a movie, a compelling mental health true life story of another Winnipegger. He has also inspired and created an Africanized version of the National anthem, which he called O Canada Celebration Song. Ayodele is happily married and he believes so much in the power of positivity.