North Bay expects to get new immigrant residents soon through the Rural and Northern Immigration Pilot program. Launched in 2019, the five-year program was set to start on Jan. 1. However,  North Bay will start processing applications in a few coming weeks.
Are immigrants refugees?
Most immigrants come to Canada in the economic immigration streams. They have cash in their pockets and skills to offer Canadian society. Many already have a job. They can also come in through spousal or parental sponsorships. This program requires the sponsor to cover their living expenses.
On the other hand, refugees are in need of our help. They are fleeing persecution, violence or war, and often have no funds of their own. They are either sponsored by the federal government for their first year in Canada or by church groups, groups of five concerned citizens or other groups, who raise funds to sponsor a family for the first 12 months in Canada. 
There are many refugees who have gone on to become doctors, lawyers, engineers, parliamentarians, scientists, business owners… you name it. Adrienne Clarkson was a refugee from Japanese-occupied Hong Kong and became our 26th Governor-General since Confederation.
Why do we need this program
Those coming to North Bay, and 10 other communities under the new program, are not coming to take someone's job. They have to have a job offer. However, the employer has to demonstrate that advertising did not produce a Canadian citizen or permanent resident qualified and willing to do the job. The other Northern Ontario cities in the pilot program are Timmins, Sudbury, Sault Ste. Marie and Thunder Bay. Other two communities are in Manitoba, one in Saskatchewan, one in Alberta and two in British Columbia.  
The North Bay & District Chamber of Commerce, The Labour Market Group, Yes Employment Services, the North Bay & District Multicultural Centre, the city's economic development department—all partners in the new immigration program, have been making the point for years and have the data to prove it—we have local jobs going unfilled due to the lack of qualified candidates. 
The new program, the result of Northern Ontario Liberal MPs lobbying, including Nipissing MP and now Speaker of the House Anthony Rota, and other voices advocating change, including mine, is based on the successful Atlantic Immigration Pilot.  Northern Ontario has much in common with Atlantic Canada, in that cities are smaller and spread out and our population is declining. 
How it's going to work
For far too long we have allowed our immigration system to benefit Montreal, Toronto and Vancouver (MTV in immigration circles). We've done this at the expense of the rest of the country. Those three cities are bursting at the seams and Northern Ontario is not.
It's going to be a while before we see people arriving in North Bay under the pilot program. However, people continue to arrive under other programs, such as Federal Skilled Worker, Federal Skilled Trades, Canadian Experience Class, Family Class, temporary worker programs and international student programs.
Patti Carr of the Chamber, who is the project lead, says they will start with the 20 or so people who are already in North Bay who would like to start the permanent residence process. She expects that will take a month or two. Afterwards, they will look at those from outside the city and country. There are more than 2,200 expressions of interest in the queue. 
There is a cap of 100 in the first year, which may rise later. The federal government will evaluate the project not on how many people come, but by how many stay. Applicants have to demonstrate a desire to live and stay in the community.
Sure, we have had immigrants arriving for years, but not in the numbers we need. Baby boomers are retiring in droves. Families are smaller. People are dying. What all this means is that we're finally in the game.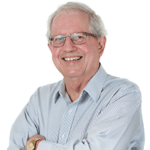 Don Curry is the President of Curry Consulting, which provides immigration solutions for rural and northern Canadian municipalities, and an NCM director (2022 - 23). He is also the Founding Executive Director of The North Bay & District Multicultural Centre, a multi-award winning immigrant settlement agency with offices in North Bay and Timmins. It is the lead agency for the Local Immigration Partnership project, the North Bay Newcomer Network and the Timmins Local Immigration Partnership.