Thousands of students have benefitted from the new two-step visa approval process that allows international students to start the fall semester online without a finalized study permit. The solution was welcomed by students and academic institutions alike. September 15 was the last date to apply for the study permit.
This two-stage policy came a week after Marco E. L. Mendicino, Minister of Immigration, Refugees and Citizenship Canada, made a number of temporary policy changes on July 14 to support and reassure international students and learning institutions.
To support enrolments for the September 2020 intake, IRCC in the first step assessed each application for meeting the preliminary eligibility criteria (such as financial self-sufficiency, genuine intent, and academic and language requirements). Successful applicants were granted an Approval in Principle (AIP) to commence online studies.
To get the full study permit, and eventually be able to travel to Canada, international students will have to submit an immigration medical examination, a police certificate and biometrics.
According to Pamila Ghai, an education consultant and student advisor based out of Toronto, this temporary policy has been "vigorously welcomed" by educational institutions across Canada, which had otherwise faced severe financial setbacks due to reduced enrolments during the pandemic. Thousands of students who had been granted AIPs to date would now be able to commence online studies, while stage 2 of their applications was still being finalized.
Ghai said there was "a record-high approval rate of over 90 per cent for AIPs for students from India." Her agency was now in the process of supporting its students to register for online classes this fall, she said.
"It was an unthinkable challenge for international students, mostly immigrants, how they could cope with their studies and travel during the Covid-19 pandemic," Ghai added. It was equally frustrating for new admission seekers with no ready information until the government came out with a temporary policy.  
Indians make up the largest segment of international students in Canada. According to High Commissioner for India in Canada, Ajay Bisaria, 225,000 Indian students are currently pursuing education in the country.
Online studies save the day
In order to assist students who are unable to travel to Canada and continue classes as per schedule, the Government allowed such students to take up online classes. The time thus spent outside of Canada pursuing online studies will also now be counted towards calculating the duration of their post-graduate work permit.  
Students with study permits issued on or before March 18 were exempt from travel restrictions if they were travelling for essential purposes during this period. They were allowed to re-enter on condition that they are in Canada for their program (laboratory work, workshops etc); their school/college is not offering online study option; they cannot study online from their home country because of internet or bandwidth limitations; or they cannot participate in online classes from their home country because of the difference in time zones.  
One institution popular with international students seeking quality education in Canada is Canada College in Montreal, which had at least 2,500 international students on the rolls pre-COVID. The college had to switch to online classes to help them complete their courses.
Dr Charith Sairam, Vice President of Canada College, said they avoided closure of their three campuses in the city by providing the necessary IT infrastructure, including 'Moodle,' an open-source online education platform. In view of these added facilities, more applicants are seeking online education, Sairam added.
About 80 percent of the college's present cohort were international students who were continuing their studies from places where they stayed, Dr Sairam said.
For Indian students, more options should become available as of September. With India relaxing most of the lockdown restrictions from September 1, there will be more than normal" arrangements made for passengers from and to Canada in the coming months, Bisaria told New Canadian Media.
Rules around work permits just as crucial for students
The temporary removal of the 20-hour/week work restriction for international students, as announced by the immigration minister, has also greatly helped the student community to cope with the pandemic challenges, said Tarun Sabherwal, a Regulated Canadian Immigration Consultant in Toronto.
Minister Mendicino announced on April 22 that the international students who were working in an essential service till August 31 were free from the 20 hour/week work restriction. 
The government policy also stipulated that international students who had a job offer from a Canadian employer and had arrived in Canada before August 24 this year could now apply for work permits without having to leave the country. This temporary policy, it was expected, would benefit employers who were facing acute labour shortages due to the pandemic. And Canadian employers, by hiring foreign workers with relevant skills and experience, would in turn help the economy. 
Sabherwal said "the government was thoughtful" to ensure that student visa extension and post-graduate work permit applications would not be refused due to any incomplete documentation. IRCC recognized that there might be delays in obtaining documents due to school closures. 
Support extended by landlords and Canadian institutions and universities has gone a long way in mitigating the suffering of the immigrant student community, according to Sabherwal. Several homeowners have come forward to provide rent deferrals and waivers to tenants, he said.
While the ongoing pandemic situation had thrown up several challenges before immigrants and their respective diasporas, on the whole they were satisfied with the "effective relief measures taken quickly by the authorities," he added.
Photo by Stanley Morales from Pexels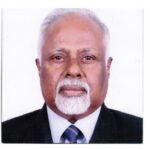 Abraham Tharakan P N is a veteran English language journalist with rich experience in wire service news reporting and editing. He also owned and edited India's first community newspaper 15 years from 1977 in Bangalore. As a Permanent Resident in Ottawa from 2017, Abraham was associated with the Canada India Centre for Excellence (CICE) of the Carleton University. Currently, he is engaged in  Public Relations and Consulting on media projects besides mentoring career aspirants and supporting start-ups as part of entrepreneurship development.