The number of visible minority MPs and of other historically marginalized communities in Canada's 44th Parliament, which resumes Monday, Nov. 22, has notably increased, but some analysts question the depth of the changes. 
The number of Indigenous MPs went from 10 in 2019 to 12. There will be a total of eight Black MPs, including the five incumbent from the 2019 Parliament and three new additions.
Based on the validated and judicial recount results posted on Elections Canada website, the Liberals have 160 seats (up by three from 2019), the Conservatives 119 (down two), the NDP 25 (up one), the Bloc Québécois an unchanged 32, and the Greens two.  
Despite seemingly little change on the surface, the election yielded a relatively high turnover — bringing a total of 52 new MPs from all parties who will take their seats in the House of Commons for the first time. 
Critical twists
In at least six ridings where visible minorities were either incumbents or contenders, there were critical twists and turnarounds. 
Liberal Parm Bians unseated the Conservative Kenny Chiu in the riding of Richmond East. Paul Chiang unseated the Conservative Bob Saroya in Markham-Unionville. George Chahal defeated Jagdeep Kaur Sahota in Calgary Skyview, thus swaying an important seat for Liberals in the province of Alberta. Conservative Nelly Shin lost to the NDP candidate in Port Moody-Coquitlam, and the Conservative Michelle Ferreri defeated Maryam Monsef in Peterborough. 
The sixth important riding where visible minorities lost out to a third candidate was Kitchener-Centre, where the dropping out of the race of Raj Saini led to an easier win for the Green party candidate Mike Morris.      
Election 44 reflected the greatest diverse pool of candidates in any election thus far, and as a result, the new Parliament will have greater representation for many historically neglected communities. 
The new Parliament will have 103 female MPs, three more than the previous one, and women MPs in total now make up 30.5 per cent of the House of Commons, a slight increase from 29 per cent. 
For comparison, in 2015, there were 88 women MPs. The Liberal Party has increased its number of female MPs since then from 52 to 57. The NDPs have gone from nine to 11. For the Conservatives, the number of women remained steady at 22, as did the number for the Bloc Québécois at 12 and for the Greens at one. The 44th Parliament likewise marks an increase in LGBTQ2S+ MPs, with eight openly LGBTQ2S+ MPs elected, double the number from 2019.  
In the runup to the September election, a team of Carleton University researchers led by Erin Tolley, Canada research chair in gender, race and inclusive politics, launched a project to track candidate's diversity.
The dataset collected includes information about their gender, race, Indigenous background, age, occupation, and prior electoral experience, as well as riding, party, and province. 
Slow and incremental
But while there is visibly increased diversity, Tolley says the progress has been slow and incremental.  
"The snap election and short campaign likely had some impact on who ran for office this time around," she told New Canadian Media. 
"We know that it takes longer to find and convince women, racialized and Indigenous candidates to run, not because they don't want to but because politics historically has been inhospitable to them."
Without being proactive, she says, another election might come sooner than we think. 
"If parties are serious about diversifying politics, they should already be laying out the groundwork, identifying promising candidates, encouraging them to run, and giving them the support they need to do so," she says. 
Tolley also points out that, based on the observation of successive election cycles, racialized and Indigenous candidates remain somewhat pigeon-holed in a select number of ridings, mostly those with large racialized or Indigenous populations. This, according to her, creates a ceiling in terms of how many can be elected to Parliament. 
"We know that racialized and Indigenous candidates can win in a number of ridings, regardless of the riding's demographic composition. Parties should think more broadly about the contexts in which they recruit diverse candidates so as not to limit their opportunities," Tolley suggests. 
Reflecting on the makeup of the new Parliament, Andrew Griffith, a media commentator, policy analyst and the fellow of the Canadian Global Affairs Institute, likewise sees it as a "slow and steady progress," both in terms of the number of visible minority candidates and elected MPs.  
He also considers that growing diversity is reflected in the new Cabinet that was announced on Oct. 26, and expects this to extend into Parliamentary secretaries. 
Not enough data 
Of the 338 candidates during the election, Liberals had 147 women running for office, 25 Indigenous,18 Black and another 50 visible minority candidates and 17 who identify as LGBTQ2S+.  
The Conservatives, out of 338 candidates in total, had 114 female candidates, their largest number so far. Of those, eight were Indigenous and Metis candidates. The Conservatives also had four LGBTQ2S+ candidates in this election. 
There were also 14 Black and 60 visible minority candidates, bringing the total of the non-white candidates to 74. The NDP had 177 women, 29 of them Indigenous. It had 104 visible minority candidates and 69 LGBTQ2S+ candidates. The Bloc Québécois had a total of 78 candidates, including 37 women, and 13 visible minority candidates, which albeit small, in comparison to others, was the most in the Party's history. 
Based on the final tally of the candidates, the Liberals once again have the highest number and percentage of MPs, with 43 elected to serve. The Conservatives have six visible minority MPs. The NDP has three. One visible minority MP, a former Liberal candidate, won as an independent. 
Such figures, however, are not readily available as neither the Parliamentary Library nor the political parties put them out. 
Tolley is especially critical of the lack of institutionalized collection of demographic data on candidates or the racial backgrounds of MPs.  
"The Library of Parliament does publish information on women and Indigenous MPs, but nothing related to race. This leaves journalists and researchers without reliable and systematic data on diversity in parliament. That makes it difficult to track progress or hold parties accountable", she says. 
The first item of business when Parliament resumes will be the election of the Speaker.
---
This article was written as part of the 'NCM – Village Media advanced training and mentorship for immigrant journalists' special project.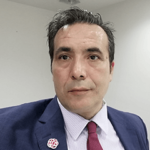 Naser Miftari is an independent media researcher. His broad area of interest is in political theory and his research focus is on the future of public broadcasting, media governance and political economy of communication. For more than ten years he was a writer and editor for Koha Ditore one of leading newspapers in South East Europe. He is an active contributor in media research studies and has also taught graduate and undergraduate courses in media and political science at colleges and universities in United States and South East Europe. More recently he served as a contributor on global journalism issues with the Toronto-based Canadian Journalists for Freedom of Expression (CJFE) and in 2016 he was a research fellow at King's College in New York.