A well-known voice in the Iranian-Canadian community has fallen silent.
Alireza Ahmadian died last weekend after suffering a catastrophic brain aneurysm while in Nassau, Bahamas. He was 38.
"It's heartbreaking to hear of the loss of Alireza…he was so sharp, so friendly, and so committed to building a better community," said Charlie Smith, the editor of Georgia Straight.
"I had an epiphany as I listened to Alireza make the connections between the role of the media, the marginalization of immigrants, the undermining of democratic discourse, and the advancement of entrenched interests."
"Alireza was a true democrat in the finest sense of the word … he wanted a truly inclusive society," said Smith.
Veteran South Asian broadcaster, Shushma Datt of Spice Radio 1200AM, described Alireza as "a great contribution to the democracy in broadcasting." His radio show Review was on air every Sunday from 7 to 9 pm on Spice Radio.
"His passion for radio was what attracted our company to have him look after the Persian program," said Datt.
"The finesse with which he executed the program was a testimony to his great understanding of the feeling of being inclusive and knowing what the community needed to hear. In his one year with the station he interviewed all the major political party leaders and presented their views without bias to his listeners."
Vancouver entrepreneur Farid Rohani, whom Alireza always called his mentor, said: "Alireza lived to bring people together."
"He was a friend to all of us in Vancouver," said Rohani.
George Abraham, publisher of New Canadian Media, described Alireza's untimely passing as a "profound loss to the immigrant voice in Canada."
"This is terribly unsettling. As I understood it, Alireza was just embarking on a new chapter of his life, full of promise and new journalistic adventure," he said. "I've known Alireza for many years, first as a stellar immigrant journalist in Canada and more recently as somebody who animated our NCM Collective."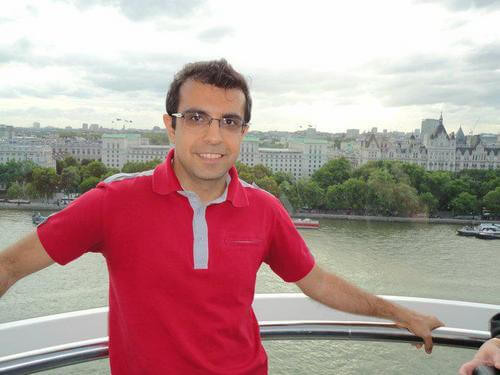 Ahmadian was a Vancouver-based political consultant and commentator. In addition to writing for different forums, such as Foreign Policy Blogs and BBC Websites, he appeared on different media including BBC World News and BBC Persian TV to discuss world affairs.
He had a Master of Arts in International Affairs and Diplomacy from the School of Oriental and African Studies-University of London and a Bachelor of Arts in History from the University of British Columbia.
At the time of his passing, Alireza was working on a new media democracy project with Fabian Dawson, the former deputy editor of the Vancouver Sun and Province.
"In a world of conflict, he was always gentlemanly when debating highly charged global geo-political issues," said Dawson.
"He was a champion of inclusivity and liberal democracy and spoke without fear or favour … It's heart wrenching to know that this brilliant voice has left us," said Dawson.
Alireza is survived by his wife Fatima, his brother Hamidreza, father Jamsheed and mother Ra'ana, and his much loved nephew Arian and niece Alina.