When Hanisa Rahbari, an Iranian-Canadian healthworker, decided to "come out" as a transgender woman, she felt she had freed herself from the body of an imposter.
"I [remember being] six years old, helping my mother prepare food and thinking that I'd like to be a girl," said Rahbari, who was born male. But it took nearly four decades and a journey halfway across the world before she could accept that part of herself.
Growing up with traditional Muslim values, she was often overwhelmed by fears of rejection and blame. On many occasions, she questioned whether God would forgive her for what she perceived as a "sin." For her entire adult life, Rahbari said her "true being" was a secret she thought she would take to her grave.
"What I now ask forgiveness for is not my inner willingness to be a woman, but for not letting my true self thrive for such a long time," said Rahbari, 43, who came out two years ago. "When I decided to disclose my gender identity, it seemed to be the [best] thing I've ever done."
When Rahbari began medical school in Iran, she became more at ease discussing gender identity with her psychotherapy professor. Her eyes were opened to the possibility that she was trapped in a man's body when her professor provided an analysis of one of her dreams. Rahbari had dreamt that she was shopping at a bazaar wearing a chador, the traditional attire of Muslim women. But it wasn't until she moved to Canada that she decided to come out as transgender with the encouragement of her Korean friend. In 2019, while doing her PhD in Health Communications at the University of Ottawa, Rahbari escaped "her prison" and identified herself as a trans woman.
Beginning to live her life as her "true self" has been a cathartic process but as an immigrant, "coming out" has also forced Rahbari to confront many other unexpected challenges.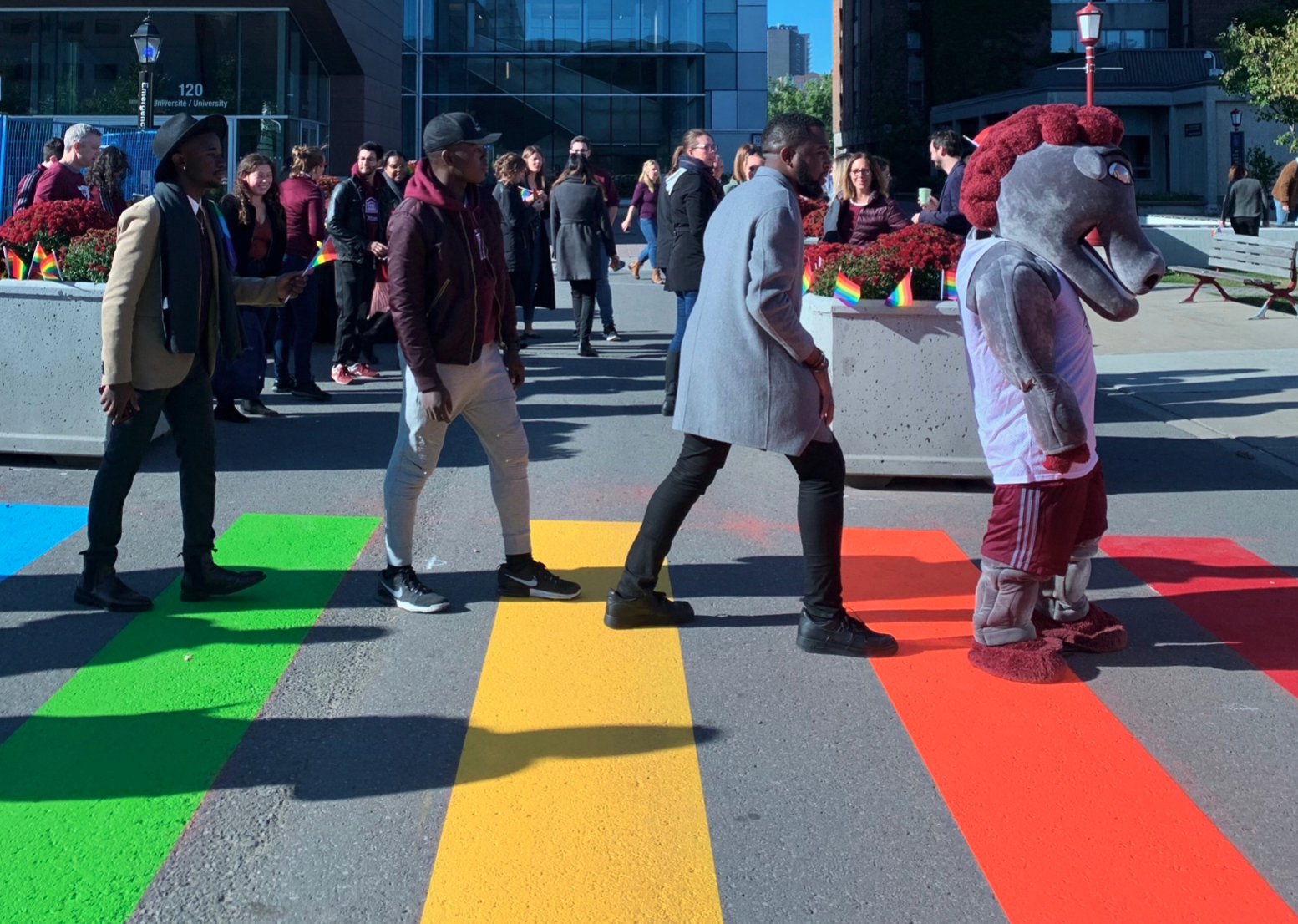 A Double Minority
Rahbari feels she has "immigrated twice," first from Iran to Canada and second from her previous gender identity. Being a transgender immigrant who also belongs to a religious minority in Canada means that she also faces double the pressure. She is contending with the weight of gender discrimination and other cultural ostracization.
According to a study published in the journal of Counseling Psychologist, this intersectionality means that one is exposed to the mental health risk factors associated with being both immigrants and members of the LGBTQ+ community. 
"More precisely, family, community, and religious affiliations, which usually protect the health and well-being of new immigrants, can become primary sources of rejection and discrimination due to sexual prejudices," the study found. 
Since coming out, Rahbari has had to confront family divisions. Some relatives have even gone so far as to consider her dead. She said she's uncomfortable that her parents are the ones who have to answer people's criticisms about her. Rahbari thinks if she lived in Iran she could respond to those criticisms and take the burden off her parents' shoulders. 
Sentiments like that are not uncommon for people in the LQBTQ+ community. Despite not having some of her relatives' acceptance, Rahbari still considers herself lucky.
"Sometimes it is way more difficult for many transgender people in so much as not only their new identity isn't accepted by their families but their existence is forgotten," she explained.
According to the Canadian Mental Health Association (CMHA), people part of the LGBTQ+ community face higher rates of depression, anxiety, obsessive-compulsive and phobic disorders, suicidality, self-harm, and substance use. They are also twice as susceptible to post-traumatic stress disorder (PTSD) as heterosexual people. 
Additionally, language and cultural barriers, and racism within the mainstream LGBTQ+ community can make it difficult for queer immigrants to be accepted. Especially if they lose the connections they had before coming out.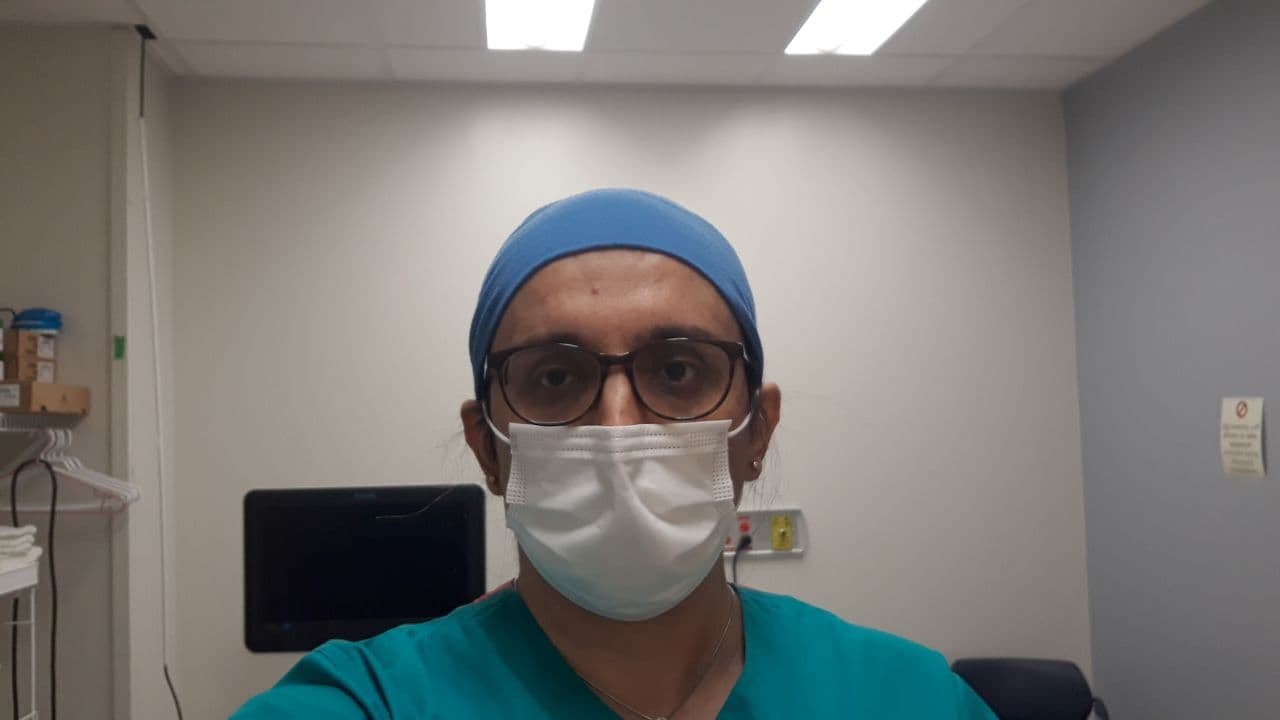 More help needed for Trans Immigrants
Although she is a trained physician, Rahbari currently works as a medical sonographer in Ottawa. She says there need to be more formal resources to support transgender immigrants who could face increasing pressure and isolation after they come out. 
The Centretown Community Health Centre (CCHA) in Ottawa does provide some support to the LGBTQ+ community in general, but Rahbari says targeted services are needed for transgender immigrants in particular.
Access to physicians, psychotherapists, sex reassignment surgeons, for example, is difficult. This means that many individuals, like Rahbari, rely on informal forums to access the specialized health services they need. For example, within a span of one year, she has only been able to speak twice to a doctor at CCHA.
"That's too long to wait, regardless of your gender identity," Rahbari said. 
According to Statistics Canada, Rahbari is just one of the roughly 4.6 million people living in Canada who don't have a regular family doctor. 
Another problem she has unexpectedly confronted is a diplomatic and geopolitical one. Diplomatic relations between Ottawa and Tehran have been suspended since 2012. This has made it difficult to get the necessary information required to update her gender identity on official government documents such as passports. This impacts Rahbari's ability to visit Iran.  
In some countries, sex reassignment surgery is required for a gender change to be made on legal documents. In these situations, transgender people must change their legal documents prior to their first visit back home. Like other Iranian immigrants in Canada, Rahbari has had to turn to the embassy of Pakistan in Washington to help her complete basic consular tasks.
"I am quite confused about what legal impacts could be felt to appear as a woman when visiting back home," Rahbari said. "That's a big reason why Canada needs to do more to support transgender immigrants." 
To date, she's raised her concerns with a few organizations, including the YMCA and the Catholic Centre for Immigrants. Rahbari said she will also lobby other organizations to add better support services for transgender immigrants to their mandate.
Rahbari's story is one of many. She has been shunned by family, lost friends and encountered discrimination. But Rahbari finds strength in knowing that she can help pave a smoother path for others like her who have yet to make the journey.
---
This story has been produced under NCM's mentoring program. Mentor: Marcus Medford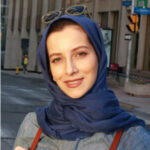 With a background in journalism and migration studies, Zahra Mahdi worked as a freelance correspondent covering immigration and refugee policies from May 2021 to April 2022. Her bylines also appeared in the Toronto Star. She is a Master's student in Migration and Diaspora Studies at Carleton University and holds an undergraduate degree in journalism.