Canadians of Indian descent are scrambling to surrender their Indian passports so they can travel to their home country.
Indian-born travellers have to submit "surrender certificates" in order to apply for a visa and Overseas Citizen of India (OCI) card to return to India after the Indian government suspended its e-visa program last month.
A surrender certificate is a document issued when an Indian passport is handed in once the holder receives a Canadian passport. The certificate is now crucial for obtaining an entry visa to India and to apply for an OCI card. On Oct 25, the Indian Embassy in Ottawa announced the partial resumption of visa services for Canadians travelling to India, but its has not restarted the e-visa program.
Sanjay Verma, Indian High Commissioner in Canada, confirmed there has been an increase in the total number of OCI applications from across the country and that processing times will be longer than usual as a result.
"India has unilaterally (not as a part of any reciprocal measure) provided eVisa facility to citizens of many nations, including Canada, till the suspension of all visas in September 2023 was implemented for Canadian citizens," Verma said in an emailed statement.
"Visa-related decisions are sovereign actions of issuing countries. My advice to all Canadian citizens eligible to apply for an Indian visa is to submit their applications well in advance and not to buy travel tickets without having (an) Indian visa in hand. All Canadian citizens of Indian descent fall in this category too. They may also consider applying for OCI Cards for their future journeys."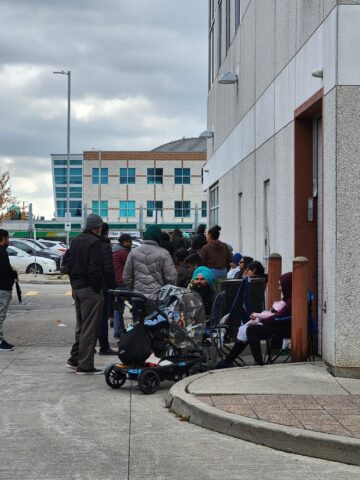 Tejas, who recently got his Canadian citizenship, stood for four nights in the queue outside the BLS Centre in Brampton, Ont. hoping to get a surrender certificate because he couldn't book an appointment online and in-person appointments are limited. He asked that NCM use only his first name because he fears repercussions.
He first went to BLS Brampton on Oct. 26, and he was the 79th person in the queue. He said he has to visit India in December for a family function and was not expecting the sudden changes in visa procedures. Tejas received his Canadian citizenship in September and surrendered his passport at the end of the month.
A surrender certificate is expected to take six to eight weeks to be issued, but he is hoping to get an entry visa based on the formal acknowledgement that he has surrendered his Indian passport.
"I finally got into the BLS Centre on Monday (Oct. 30) and they accepted my entry visa application without a surrender certificate as I had adequate documents to prove that I was born in India," said Tejas. "I would recommend to people that if they have not surrendered the Indian passport, it's better to submit it on the same day, along with the visa application. I think they make an exception to surrender certificate submission on a case to case basis."
Said Verma, Indian High Commissioner in Canada: "We try to help the OCI applicants in the best possible ways. If they meet the documentation requirements, the process mentioned can be followed."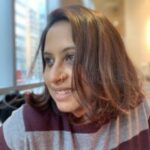 Shilpashree Jagannathan is a journalist from India. She now lives in Toronto and has worked as a business reporter for leading newspapers in India. She has tracked telecom, infrastructure, and real estate news developments and has produced podcast series. She currently focuses on human rights, feminist movements, and other related issues in Canada and India. Her weekends are spent bird watching in one of the Toronto birding hotspots; she loves trails, biking, and a lot of sun.