"I think people like us who do not speak English should also be able to apply for permanent residency," says Magali in Spanish. 
Magali, an agricultural worker in B.C., is one of thousands of migrant farm workers living in Canada with a temporary work permit tied to their employer. 
She is also one of many left out by Ottawa's Temporary Resident to Permanent Resident (PR) Pathway program, which opened on May 6 to international student graduates, healthcare workers, and non-healthcare essential workers. The program is looking to fill 90,000 new permanent resident spots, 30,000 of which are allocated to non-healthcare essential workers such as Magali. 
Since it was introduced in April, the program has been criticized for its eligibility requirements, including education credentials, immigration status—which excludes individuals who are undocumented—and language proficiency.
Magali says her work hours are irregular, and that her salary is insufficient to fund language classes. 
"Despite not speaking English, we do our jobs well," she says. "Not speaking English is not an impediment to our work." 
'I'd like to work without fear'
On Tuesday, B.C.-based Migrant Workers Centre (MWC) hosted a virtual press conference calling for Ottawa to expand the pathway to PR for essential workers. 
"The government knows that providing these workers a path to permanent residence is the right way forward, which is why it created this pathway," says Jonathon Braun, staff lawyer at MWC, a non-profit dedicated to legal advocacy for migrant workers.
"But for a program that is supposed to recognize the important contributions of essential workers, it leaves out far too many," he adds. 
"These workers, many of whom have been working in Canada for years, will be left with temporary status—and [still be] vulnerable to abuse and exploitation."
Among them are an estimated 200,000 to 500,000 undocumented individuals, including Juan, who goes by a pseudonym to protect his identity. 
"I think that the requirements for this program are not fair. Construction and agricultural jobs offer low salaries but have high physical demands. They are executed by many people like me, who do not speak the language and don't have a work permit," Juan says.
"I would like to be able to apply for permanent residency so that I can work without the fear of not being paid and without the fear of being deported," he adds. 
"I am sure that the work I have done has helped Canadian families to continue standing, despite everything that has been experienced with the pandemic for more than a year."
Improvements to the program
MWC is calling on the federal government to make improvements to the program, which ends on November 5 or when application caps have been reached. 
These improvements include extending the application period—as essential workers will still be "essential" after the deadline and after the pandemic, says Braun. 
They also called for the removal of caps on the number of applications; the removal of the requirement for applicants to be currently employed; the implementation of a pathway for undocumented workers to restore their status, in order to qualify; and the removal of the language requirement.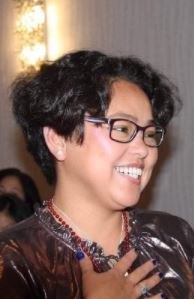 Maria Cano, who came to Canada as a caregiver in 2017, says that the language requirement "is a barrier for many essential workers, who may not have had access to language classes to improve their English or French skills while working in Canada."
"Also, many of the testing centres are completely booked up. Many people cannot even schedule a language test at the moment," she adds. 
Cano, who also serves as a board member for MWC, says she is grateful for the program. "I am one of the many applicants that are hopeful to see a clear path to permanent residency," she says.
"We might not be the ones who take care of COVID patients or research for the vaccines, but we help those frontline workers take care of their families while they fight against COVID-19," she adds.
Magali, too, says she is grateful to Canada for her job—but that she also wishes for the opportunity to apply for PR.
"I love this country because its people are very friendly and kind, and there are employment opportunities," she says.
"I wish I could settle here permanently."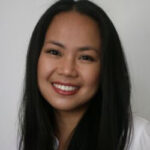 Johna Baylon is a freelance journalist and writer based in Vancouver, B.C. She is drawn to stories around immigration, care work, and communities in the diaspora. Born in the Philippines, Baylon grew up in Hong Kong, where she covered food and design as a writer and editor prior to moving to Canada in 2019.