UPDATE:
April 2, 2020
After an eight-day hunger strike, three migrants who were detained at the Laval Immigration Holding Centre in Quebec have been released. They were protesting unsafe living conditions that put them at risk of getting infected with the deadly coronavirus.
"I left the centre yesterday at 8 p.m., feeling weak and dehydrated, but I was able to walk," said Abdoul in a telephone interview with New Canadian Media, from his sister's home in Longueuil, Que. The Senegal citizen lived in the U.S. for five years and walked over the border to Quebec in 2017.
The first food Abdoul ate after ending his strike was poutine. He was released on the condition that he would report to immigration authorities once every two weeks.
"I am recovering progressively, but I will continue fighting for the detainees at the Laval centre," said the 30-year-old asylum seeker. Abdoul says he will now seek to stop the deportation order against him and apply to stay in Canada for humanitarian reasons.
Human rights organizations say there are still 22 detainees at the Laval centre who remain "at a high risk of contracting COVID-19."
---
---
---
Four migrant detainees at the Laval Immigration Holding Centre are entering their second week of hunger strikes to highlight the risks they face of being contaminated by the coronavirus.
Of Quebec's 4,162 COVID-19 cases, 272 are in Laval, according to Québec's public health department as of Wednesday.
The detainees say they are calling on Ottawa to release them so they may have a better chance of reducing their risk of infection.
"It has been really hard but we are still fighting for our rights," said Abdoul, an immigrant from Senegal who is using a pseudonym as per his lawyer's recommendation. 
Speaking in French and English during a Saturday video conference organized by various human rights organizations, he said the detainees had entered their fifth day of a hunger strike.
"We are asking to be considered as everybody else in this situation. We feel very exposed and in danger inside this detention centre," he told the video conference participants.
Saying he's been feeling more weak than hungry, Abdoul said he is concerned that security officers and the confined living conditions create the potential for greater transmission of COVID-19. 
Beds Just One Metre Apart
The hunger strikes began on March 24, when 34 men at the holding centre decided to participate. Days earlier they had sent letters to the Prime Minister, and to other federal ministers responsible for immigration and public safety, but their handwritten pleas to be released during this health crisis, have so far been ignored.
Most detainees have started eating again, but four men are still participating in this hunger strike.   
"Every day we see the arrival of people, of immigrants, from everywhere, who have had no medical appointment nor any test to determine whether they are potential carriers of the virus," wrote the detainees in a statement announcing their hunger strike.
The immigation holding centre in Laval has a capacity for 109 detainees.  
In the video conference call, Abdoul said that most detainees aren't well aware of the virus, only general prevention measures. "The distance between our beds is just one metre. We told the officials that we don't see that these measures are enough," he added. 
The BC Civil Liberties Association, Parkdale Queen West Community Health Centre, Solidarity Across Borders, Ligue des droits et libertés, and the Maritimes-Guatemala Breaking the Silence Network (BTS) are all supporting the detainees call to action.
They have pointed out that the United Nations High Commissioner for Human Rights has recommended that governments "work quickly to reduce the number of people in detention."
The organizations have called the federal government's silence on the issue as "completely shameful" and that the issue represents an "imperative public health" matter.
"Canada needs to step up right now. That includes the release of people who are in immigrant detention and repealing the ban on refugees. We stand with migrants at the Laval detention centre and echo calls for their release," said Stacey Gomez, coordinator in Halifax of the Maritimes-Guatemala Breaking the Silence Network, in an interview with New Canadian Media.
Gomez pointed out that Canada provides "unwavering support" for extractive projects like Canadian mining, as well as repressive regimes in Central America, which forces people to flee northward seeking refuge
"Yet, when refugees and migrants arrive here, they face unjust border restrictions and mistreatment. These harmful policies need to end."
Safa Chebbi, a member of Solidarity Across Borders, said it's "unacceptable that these men felt that they had no choice but to stop eating to demand that they are treated with the same precautions as everyone else."
Abdoul's sister agrees. "Don't the detainees at the Laval Immigration Detention Centre deserve the same treatment [as everyone else]?" she asked. 
The Canada Border Services Agency (CBSA), responsible for operating the Laval Immigration Holding Centre, has not responded to media queries from New Canadian Media.
In a statement last week, John Ossowski, president of the CBSA, said that the agency is "committed to protecting Canadians by working aggressively to limit the spread of COVID-19 in Canada." That statement did not lay out an action plan for protecting migrants housed inside detention centres from the coronavirus.
This story has been produced under NCM's mentoring program. Mentor: Amira Elghawaby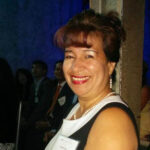 Isabel Inclan has worked as a journalist for more than 20 years, in both Mexico and Canada. She began working as a foreign correspondent in Canada in 1999 for Mexican media. She has been a New Canadian Media contributor since 2018. Her main areas of interest are politics, migration, women, community, and cultural issues. In 2015, Isabel was honoured as one of the "10 most influential Hispanic Canadians." She is a graduate of Masters in Communication and Culture at TMU-York University. She is a member of CAJ and a member of the BEMC´s Advisory Committee.