Six innovative companies celebrated their graduation this week from Enterprise, Genesis' flagship incubation program, which helps St. John's startups scale from their first customer to $1 million in annual revenues.
The newly graduated ventures included Milksta, a company founded by Lian Delos Reyes – originally from the Philippines – that's focused on crafting healthy lactation brews designed to help moms naturally boost their breastmilk supply, and Nucliq Biologics, co-founded by Dr. Purvikalyan Pallegar and Nikitha Kendyla, which is leveraging AI to develop personalized, microbiome-based therapeutics.
Also part of the cohort that celebrated graduation on Oct. 18 was NotificationAPI, a firm that helps software development teams simplify their notification infrastructure and processes.
NotificationAPI, started by Mohammad Asadi and Sahand Seifi, processes more than one million notifications per month and has built partnerships with publicly traded companies.
Thinking bigger
Seifi, who has an Iranian background and previously founded the social media scheduling platform HeyOrca, reminisced about the early stages of his entrepreneurial career, which began when he was a student at Memorial University, where Genesis is located.
"The main challenge in starting a business, especially as an international student with no family or financial support, is having the courage to take that leap of faith and committing to the entrepreneurial path," said Seifi.
One of his pivotal moments was meeting Chris Gardner, a fellow Memorial graduate and co-founder of biotech company Sequence Bio.
"Being a student and insecure about my future career, I told Chris how I was hoping to land an internship somewhere after graduation, to which he responded, 'Why an internship?' and encouraged me to think bigger. Genesis was the place where I could meet mentors like that," he said.
Removing barriers
One of the breakthrough initiatives that has helped Genesis thrive is the Belonging program, which supports groups that have historically struggled to get funding for their entrepreneurial ventures, including women and newcomers.
"Having a person that specifically focuses on diversity, equity, inclusion, and immigration has helped us to remove some of the barriers that immigrants face when attempting to build their ventures," said Laura Aguirre Polo, Belonging success manager at Genesis.
Assisting new Canadians
Genesis assists those ventures that were founded by New Canadians, she adds.
"Thanks to the generous support of Genesis' curated partnerships, we can help eliminate some of the most common problems that newcomers have," Aguirre Polo said.
"For example, if they have an issue with their migratory process, we can help them to cover some of their legal fees. This helps reduce stress factors that could get in their way to success."
Partnerships
Some of these partnerships include the Fry Family Foundation, BDC, and Nasdaq – which, back in 2021, acquired Verafin, one of Genesis' utmost success stories, as well as one of Canada's landmark tech deals.
It was Nasdaq that, in 2022, donated $1 million to the Nasdaq Genesis Microfund, which has been gradually deployed to allow Enterprise-backed companies to access an additional $25,000 per firm during their participation in the program.
This enables startups to boost another key aspect behind the success of their business, which is networking.
"With these additional funds, we have been able to help our companies, for example, attend conferences in their industry, or get access to coaches and consultants in areas in which they might need more support," said Aguirre Polo.
Marking milestones
The graduation represents another milestone achieved for Genesis. Since its inception in 1997, it has helped build companies that have raised over $700 million in private capital, generated over $250 million in annual revenues, and created more than 2,500 jobs.
They are also contributing to the development of St. John's as a booming innovation hub, one that keeps attracting talent from many corners of the globe.
"Genesis gives entrepreneurs from Newfoundland and Labrador a leg up and is helping make our province a great place to live, work, and invest," said Gudie Hutchings, minister of Rural Economic Development and minister responsible for the Atlantic Canada Opportunities Agency
—–
This story was produced in a partnership between New Canadian Media and SaltWire.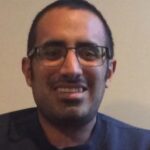 Javier Ortega-Araiza has multiple global experiences as a storyteller and social entrepreneur having travelled to over 30 countries. Now based in Toronto, he is a published author in both English and Spanish."