The federal government has announced a long-anticipated immigration program that would grant permanent residency status to about 90,000 international graduates and temporary workers.
The announcement is welcome news to Ramin Ghasemi, 33, an Iranian holding a PhD in geotechnical engineering from the University of Calgary. Ghasemi hopes the announcement will speed up the process to make Canada his new home. 
"I came to Canada in my mid-20s and spent the majority of my adulthood putting down my roots in Canada by studying, working, creating a professional network, and making new friends," he says. "I'd like to build my future here on top of what I've already built." 
Ottawa's announcement is a key part of what Immigration Minister Marco Mendicino called an "ambitious" three-year immigration plan last October that would welcome more than 1.2 million immigrants during the next three years. 
Pandemic prolonging delays
Ghasemi has been in Canada since 2012 and has been waiting anxiously for more than two years for the federal government to greenlight his permanent residency application. 
Ghasemi says he was initially told by officials at Immigration, Refugees and Citizenship Canada (IRCC) that his application should be approved within six months. But the pandemic has slowed government services, thrusting him into a prolonged state of uncertainty.
For Ghasemi, and many other highly-skilled immigrants, this delay has been a source of frustration.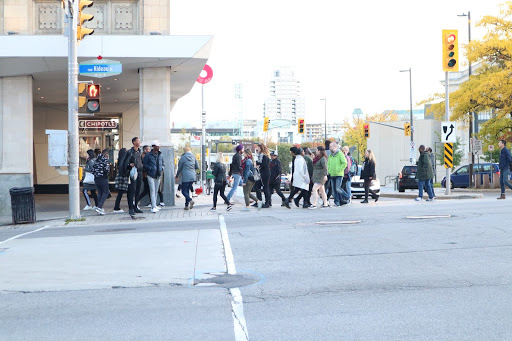 Last year he and his wife moved to Ottawa, hoping to purchase their family home and begin the process of setting down roots. As non-permanent residents, however, the mortgage they qualified for was 30 per cent less than what a permanent resident would typically receive.
"We['ve] not [been] able to plan for our future [or] even the near future," Ghasemi said. "This has made it difficult for us to focus on our daily life."
While the federal government looks to focus on immigration as a major part of its post-COVID-19 recovery, experts have raised questions about how well-equipped IRCC is to manage and process the influx of new applications during the pandemic. 
"Nitpicking" rejections may be adding to delays
Steven Meurrens, a Vancouver-based immigration lawyer, thinks the feasibility of this new plan depends on the level of scrutiny IRCC applies to each application. Meurrens tells NCM he is currently challenging denied permanent residency applications in court. He is doing this because the federal government has rejected several applicants because of "nitpicking." 
"Family Class applications are being returned as incomplete due to people forgetting to put the postal codes of their siblings who aren't even immigrating," he said. 
Other applicants were denied, he said, because they were being paid a lump sum grant, instead of a salary, while working at a post-secondary institution.  
Meurrens said he believes that if the IRCC officials continue to return the Family Class applications as incomplete due to such minor issues the federal government will have a hard time meeting its proposed targets.  
Federal government boosting resources
An IRCC spokesperson told NCM, in an email, that they are hiring more staff to help process applications more quickly and thoroughly. 
For example, on March 5, IRCC announced the expansion of its Sydney N.S. office by adding 62 new staff to help support the spousal sponsorship stream. IRCC also said they have improved in-house technology and digitized their permanent resident landing process. 
"The Government of Canada is committed to an immigration system that strengthens Canada through economic growth, supports diversity and helps build dynamic and inclusive communities," said a statement from IRCC. 
"Every immigration applicant is reviewed from a security and criminality perspective and this will continue to be the case."  
Howard Duncan, a professor of migration and diaspora studies at Carleton University, is of a different view. He said he believes the feasibility of the federal government's plan rests on appealing to immigrants currently living in Canada with temporary visas, due to the ongoing travel restrictions caused by the pandemic.
"If flights do not pick up, then [the government] will not reach its targets," said Duncan, who is a former head of the Metropolis Project at IRCC. 
"How do we get the immigration numbers up? Well, we [must] appeal to those people who are already here with temporary visas."
Based on comments made to Reuters last month, this appears to be a strategy being considered by Mendicino, who said the future of Canada "hinges on immigration."
In an essay published last April in The Walrus, Jonathan Tepperman, the Canadian-born managing editor of Foreign Affairs, writes that Canada has historically relied on immigrants to help spur economic growth. In the 1960s, for example, he points out that former prime minister John Diefenbaker once said "Canada must populate or perish" to overcome many of its demographic challenges. 
Many international students and temporary workers are eager to contribute to the Canadian economy and its cultural fabric, but like Ghasemi, cannot do so when they are caught in a bureaucratic limbo that drags on for years.
___________________________________________________________
This story has been produced under NCM's mentoring program. Mentor: Brent Jolly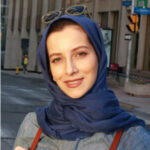 With a background in journalism and migration studies, Zahra Mahdi worked as a freelance correspondent covering immigration and refugee policies from May 2021 to April 2022. Her bylines also appeared in the Toronto Star. She is a Master's student in Migration and Diaspora Studies at Carleton University and holds an undergraduate degree in journalism.